LEGO Chinese New Year: Celebrate the Year of the Pig in style…Lego style!
Have you ever been to a Chinese restaurant for lunch or dinner? I am quite sure most of you have done that! Then, you must have seen these paper placemat, with a variety of animals representing the different zodiacs printed on it.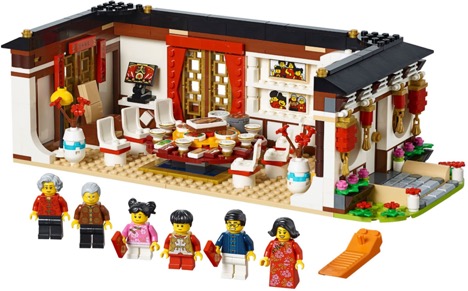 The Chinese zodiac consists of twelve animals – rat, ox, tiger, rabbit, dragon, snake, horse, goat, monkey, rooster, dog and pig. This cycle repeats every twelve years.
For 2019, Chinese New Year will be on February 5th and it will be the year of the pig. As Lego is expanding their business in the Asia region, and with a new factory in China, it is only logical to have Lego sets celebrating the occasion. The four new sets are: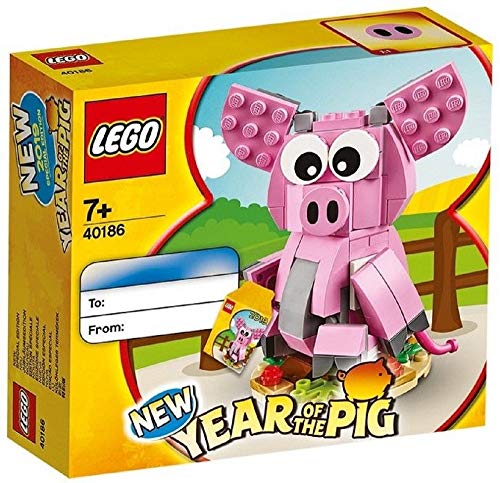 Believe it or not, this set is actually the sixth set of the Chinese Zodiac series, the others being Year of the Snake (10250), Year of the Sheep (40148), Year of the Monkey (40207), Year of the Rooster (40234) and Year of the Dog (40235).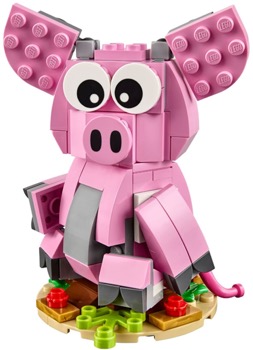 This Year of the Pig set builds an adorable pink piggy figurine, with cute big eyes, and a round tummy, it is perfect as a desk or book shelf decoration.
As one of the newest addition to the popular Brickheadz series, this set has many pieces in the rare gold color! The dragon outfit, the red and gold theme color of this little guy definitely will get you into the festive mood of Chinese New Year!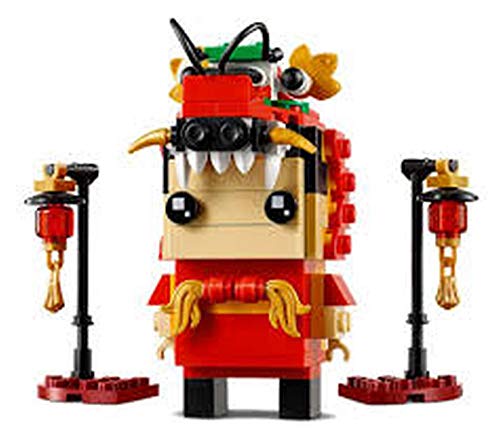 As a custom tradition for Chinese to gather family members, the old and the young generations, for the New Year's Eve dinner to celebrate the arrival of a brand new year. With minifig grandpa, grandma, mom, dad, and two kids, along with plenty of awesome family dinner dishes – this set has truly captured the essence of this wonderful and meaningful ritual.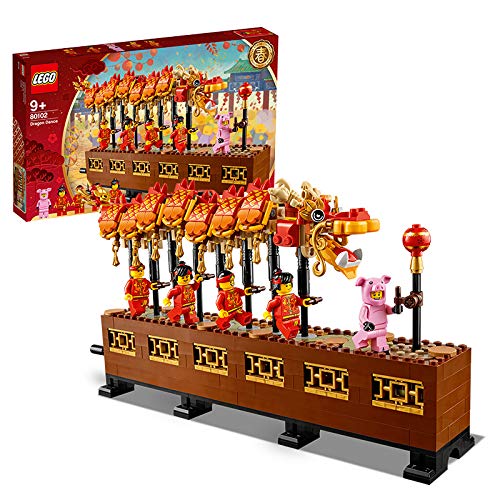 Dragon dance is another popular Chinese New Year tradition. Ingeniously utilized existing pieces to form a superb dragon – scorpion and frog pieces as horns, plant stem as whiskers, flame pieces as tail; this set is also movable! By turning the crank at the tail end of the stand, this beautiful dragon comes to life, each section of the dragon synchronously moves up and down, just like the real dragon dance!
Unfortunately, of these four sets, three of them are Asia exclusives with only the Brickheadz set 40354 being available for US. Though I have read that set 40186 may soon become a US Lego Shop@Home/brand store exclusive promotion item…let's keep our fingers crossed!