Best Lego Black Friday and Cyber Monday Sale and Deals 2016: Most Wanted Toys of the Year
I don't know about you, but for me, there was no better gift growing up at than a new Lego set under the Christmas tree. Whether it was the latest Star Wars set or a Lego train, I knew I would have fun for hours putting it together. And now, my kids get to experience that same joy, as Lego's are still the hottest toys around.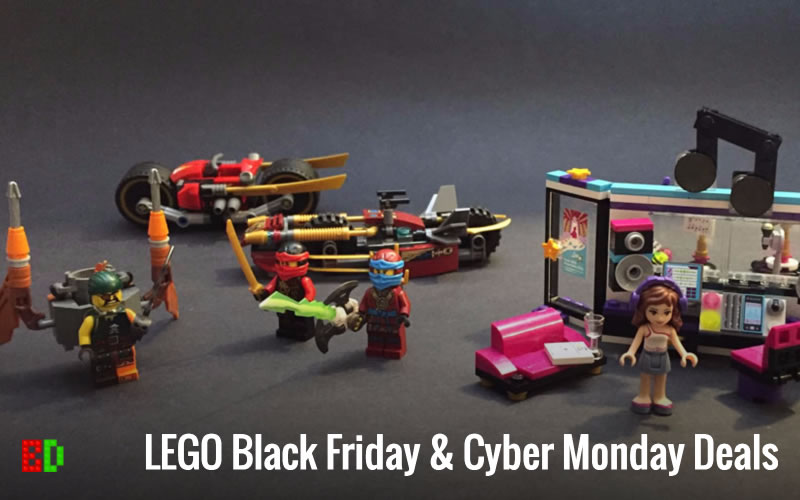 Designed to spark imagination and keep kids entertained day after day, Lego's make the perfect holiday gift. There truly is a Lego set, or two, for every kid. From cartoon characters to pirates and princesses, boys and girls will love them, and you, for buying them. So, if you want to give your kids the gift that keeps on giving, check out My Top 9 Lego Thanksgiving Deals to find the right one at the right price.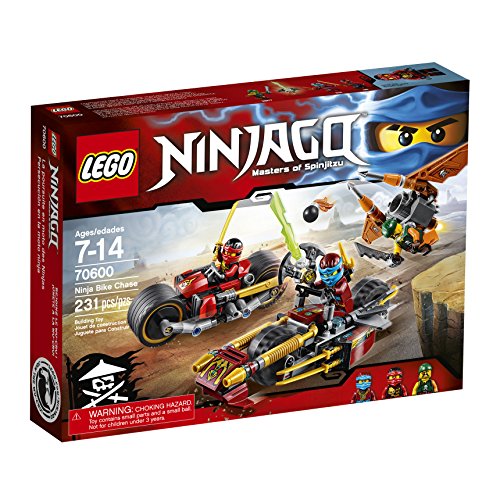 Based on the popular Ninjago cartoon, this Lego set features Kai's bike, a pirate flyer, 3 mini figures and weapons so kids can make up battle scenes. Kai's bike has moving rubber wheels, and shooting, adjustable cannons and boosters, for realistic play.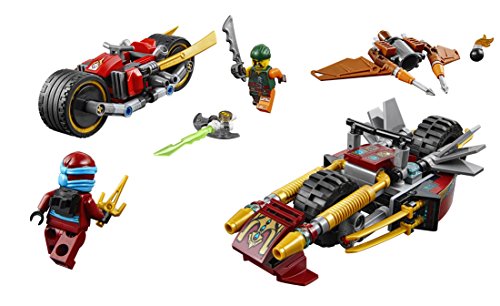 Shoot at the pirate flyer as it glides through the air or chase down bad guys. Either way, kids will have a blast and it will barely put a dent in your pocket.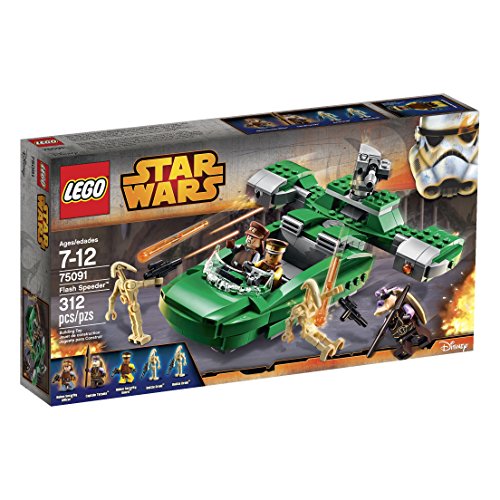 If you know a kid who loves Star Wars, this set is a must. Featuring Flash Speeder, the cool land jet from Star Wars: Episode I The Phantom Menace, kids will feel like they are right in the middle of a movie. The Flash Speeder has a functioning cockpit, so little ones can pretend to pilot missions, and there are storage compartments for weapons and more.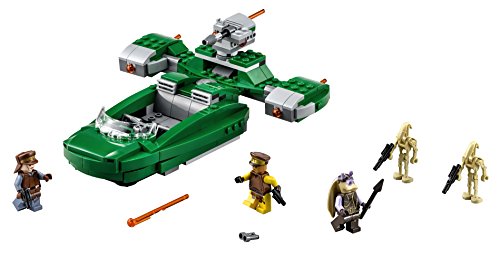 Comes with 4 mini figures and weapons, so kids can put it all together and recreate their favorite scenes.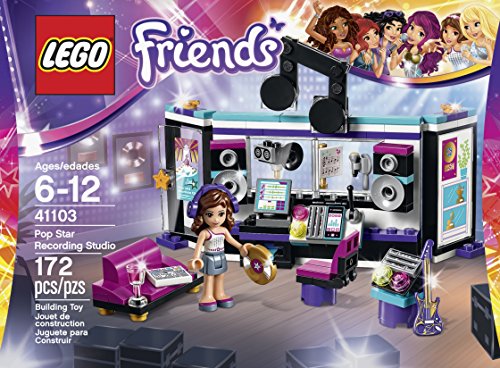 Young girls will feel like rock stars
when they put together this fun kit featuring Olivia from the Lego friends gang.
The recording studio has everything needed
to make music and videos, from a mic and CD, to video camera, guitar, sheet music and more.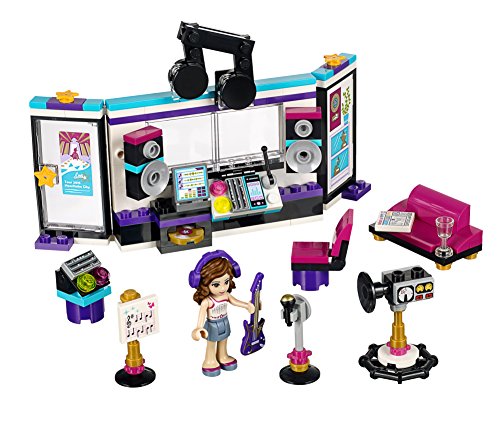 Girls can build the recording booth, then have fun coming up with songs to record as they write the next big hit. Set comes with Olivia, and the CD ejects, so once the session is over, they can "listen" to their song.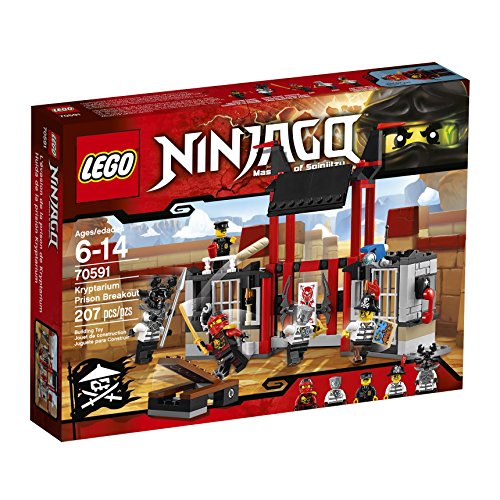 This intricate replica kit of the Kryptarium prison will give boys unlimited fighting scenarios thanks to the drop-down entrance gate, multiple prison cells, hidden escape routes and a cool "exploding" door.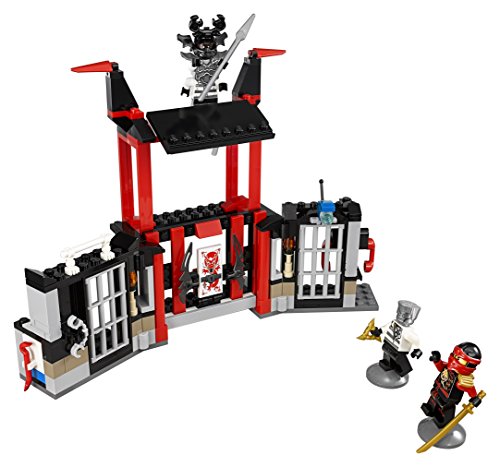 There are 5 mini figures and a host of weapons
, so kids can pretend to "break out" or escape, and there are also plenty of weapons, so they can play alone or with friends. One of Lego's most affordable sets.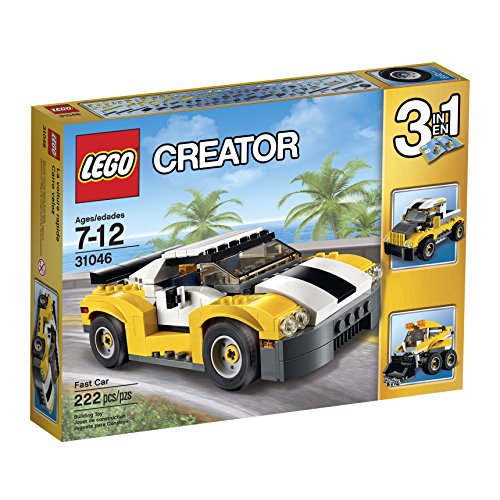 For any kid that is into cars, this Fast Car 3-in-1 kit is a real eye-catcher and a bargain. With bright yellow bricks, kids can make a sports car, pick-up truck or skid loader. They will love zooming around the room with it or loading it up with "boxes" to deliver.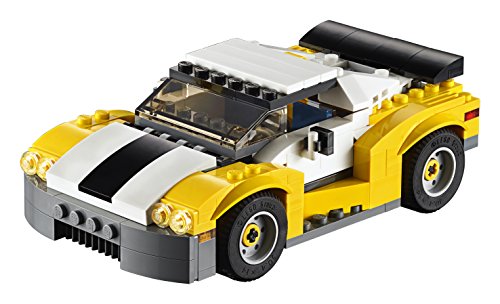 The sports car is something kids and adults will admire, with a spoiler, alloy looking rims and a working hood and doors. Great kit at a great price.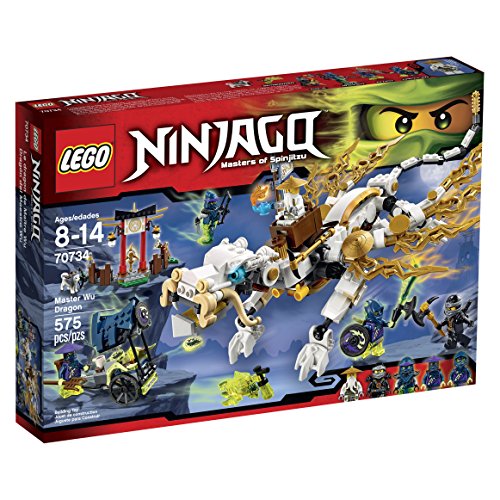 What kid doesn't love a dragon? This Lego kit will have them building and trying to slay this beast. A replica of the WU dragon from Ninjango: Masters of Spinjitzu TV show, this set works great with the other Ninjango sets.
The dragon has a place on top for Senei WU to sit and ride, and there are weapons to fire. The set also comes with a temple, the possessed rickshaw, and several mini figures, to create epic battles.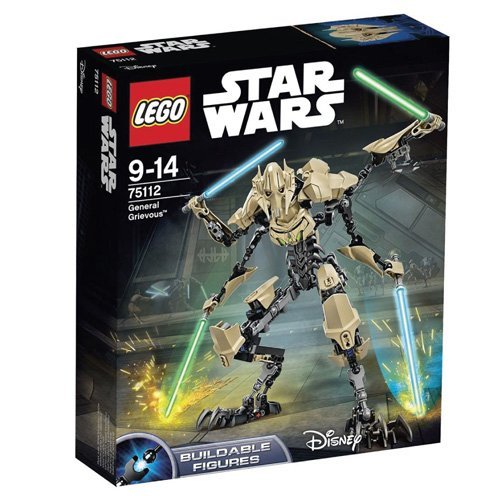 Great alone or with another Star Wars Lego set, General Grevious gives older kids a challenging, fun character to build and play with. Built to last, the arms can be posed, can go from 2 to 4 arms, and there are even 4 light sabers for each arm when separated to fight the dark side.
Based on Star Wars™: Episode III Revenge of the Sith, General Grevious is a prominent figure in the series.
Featuring moving rotors so kids can feel like they are flying, this set has over 145 pieces and is a great additionto any set. It can be built in 2 different ways, sparking a child's creativity, and the cargo door opens and closes so they can pick-up imaginary people and crates. A good kit to encourage alternative thinking and for kids who like to build different structures.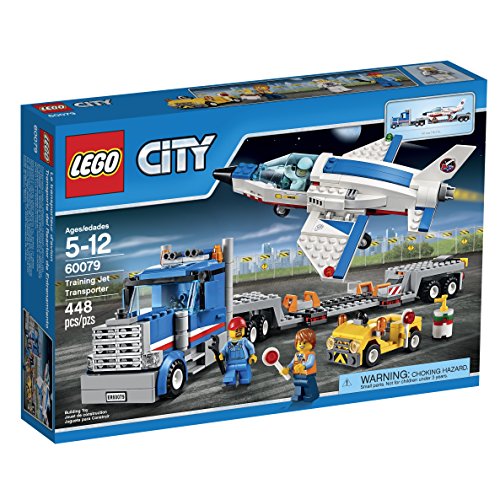 You're never too young to train to become a pilot and this kit from Lego will get your kids started. Complete with a jet transporter, training jet and detachable trailer, kids can get a sense of what it's like to command a jet.
The training jet has a working cockpit to seat a figure, the wings fold out and there are oil tanks to "fuel" up for taking flight. Comes with 3 mini figures so kids can play with siblings or friends, and encourages an interest in engineering, physics and science in a way that is easy to understand.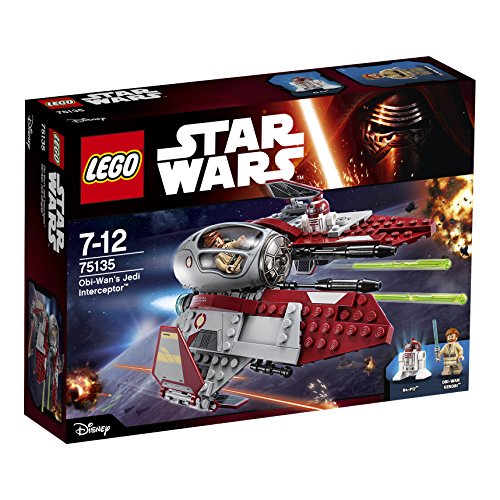 Kids will go crazy building and manning Obi Wan's Interceptor
as they fight the forces of evil.
The Interceptor is an impressive machine
, with a working cockpit for Obi Wan to sit in, along with his Astromech Droid(TM).
The Droid can be lowered, or dropped down on the enemy, and with over 215 pieces, this is a kit older kids, or collectors, will appreciate. It is a realistic replica that will put a smile on any kid's face.
My Top 10 Lego Thanksgiving Deals is full of educational, fun, creative sets kids will love. Featuring well-known characters and dynamic machines, these Lego kits will encourage dexterity and constructive design to spark kids' imaginations. Parents will feel good knowing kids have a toy that is enjoyable and smart, and kids will love how versatile these toys are. Legos are a toy that brings joy to those young and old.