LEGO City 60150 Pizza Van Review: Go Go Pizza Delivery
Believe it or not, some of the 2017 Lego sets are on the shelves now!  Just in time for the Christmas holiday, with kids and adults (the Lego maniac) alike rejoicing the early new arrivals.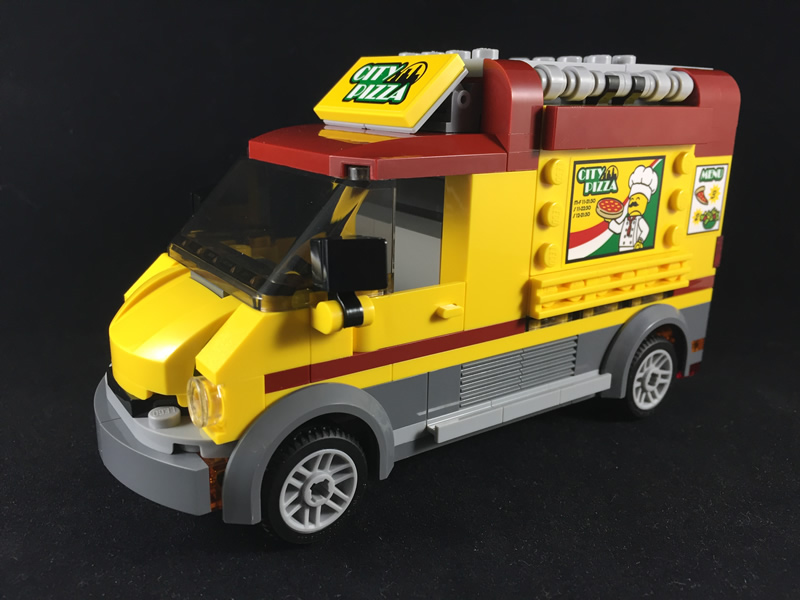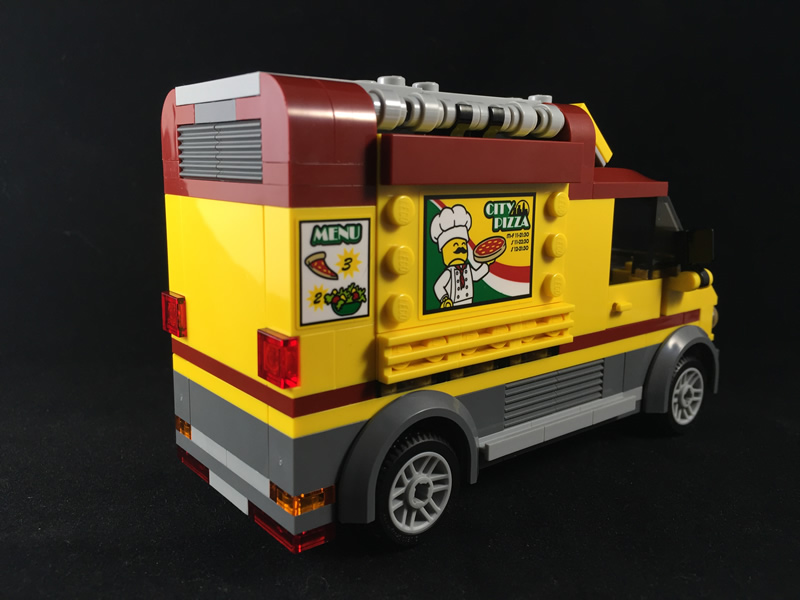 The City series is an evergreen Lego theme, and is my favorite among the various themes. For 2017, the one new City set that caught my attention is this 60150 Pizza Van.  With a sharp looking yellow exterior, mixed with burgundy and grey, it will stand out in the Lego city, that's for sure!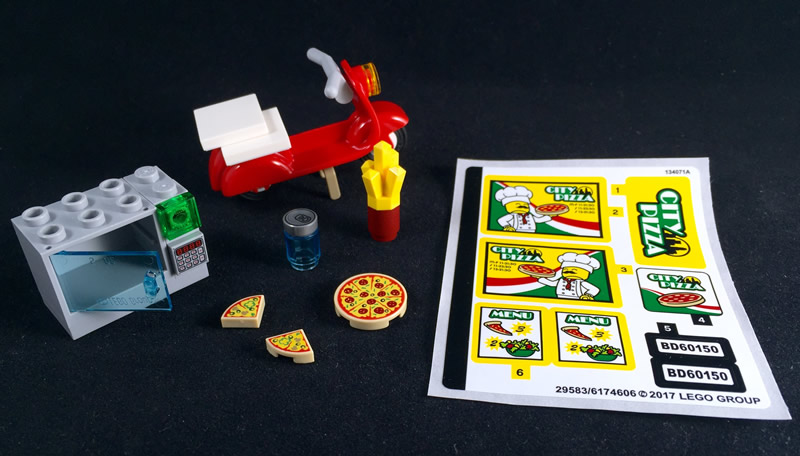 What is Included
This well designed van has two working front doors, sadly a rarity with the newer City vehicles, 2 large side openings which can also be used as sun/rain blocker, a back kitchen with a microwave, a mini-stove, ketchup and mustard bottles and surprise, surprise…..French fries! 
What a nice touch!  It also comes with 2 mini-figures – a chef and a customer, along with a scooter and a parasol table. And for the first time, a new part – quarter circle piece, is included. Therefore it comes with a full circular pizza piece as well as a quarter slice of pizza piece!!!!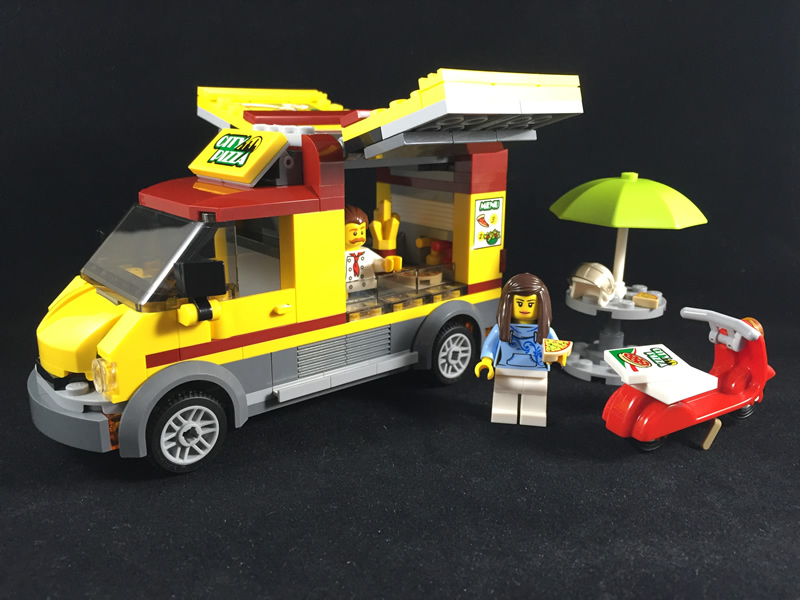 While building this pizza van, I couldn't help but keep thinking the potential of modifying this pizza van into another popular food vehicle – a food truck, a juice truck or even an ice-cream truck. The possibilities are endless and for any kid that has a creative mind, this set is a must-have.