LEGO Ninjago Movie Ninjago City Chase Set 70607
The Ninjago City Chase is scheduled to be released around July/August 2017, and is based on the upcoming Ninjago movie. The movie is set to come out in September 2017, and there will be some really exciting new Lego sets to come with it, including this one!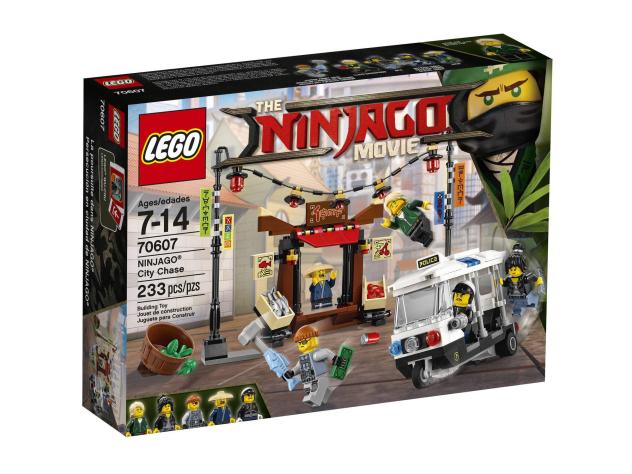 The set will feature an incredible fast moving trike vehicle, and five minifigures – Lloyd Garmadon, Nya, Ham Officer Toque and a Shark Army Thug. Kids will get hours of enjoyment out of building the vehicle and racing it through the city, dodging traffic, so the ninjas can catch the bad guys. The trike not only looks cool, but has features girls and boys will get a kick out of.
Aimed at older kids, it will have an age range of eight years old and over. This set is perfect for letting children use their imaginations and encouraging building skills, with the Ninjago storylines keeping children engaged in play for hours.