Lego Ninjago Movie Water Strider Set 70611
The Lego Ninjago Water Strider Set is based on the Lego Ninjago Movie, and is scheduled to be released around July/August 2017, before the movie comes out in September 2017.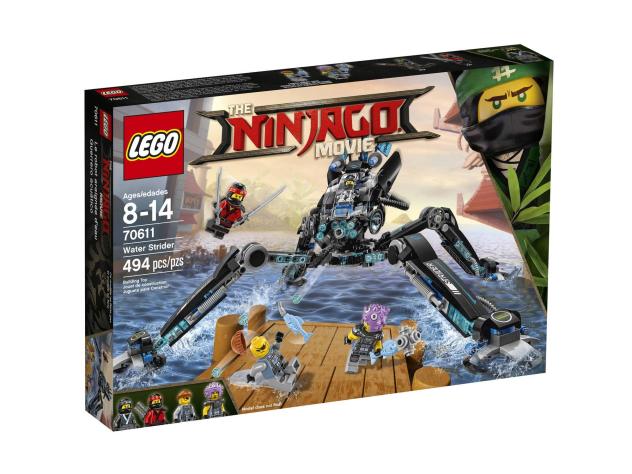 The Water Strider is a four legged amphibious walker, so it's a vehicle for land and water. It's very impressive, and the set comes with four Ninjago minifigs. Nya and Kai are the good guys in this set, and the bad guys are Puffer and Shark Army Thug. The Water Strider's legs can be moved and posed, which gives it an amazing design. Nya and Kai can use this vehicle to follow and stop Puffer and the Thug before they can carry out their evil plot, or not. It's up to you.
The Lego Ninjago Water Strider will encourage building and construction play, and when it's built, it can be used for creative and role play. It will be aimed at children seven years old and over, and will be an incredible set for Lego Ninjago fans. It will fit in well with any existing Lego and Lego Ninjago collections, and will work really well with the new 2017 sets.