Best LEGO Minecraft Sets (2019): Have Fun Mining
Minecraft is one of the  top selling games of all time, enjoyed by kids and adults alike. However, it is the children that truly find this game delightful, and as long as you have a personal computer, you can allow the little ones have fun playing the game.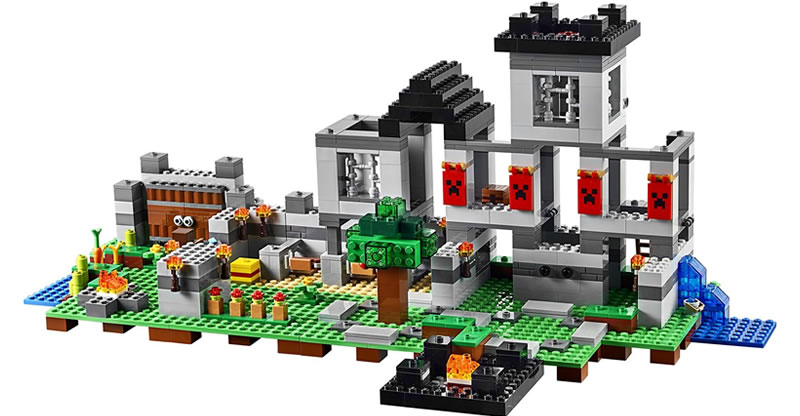 However, there is another fun way you can introduce the concept of Minecraft to your kids: by getting them LEGO Minecraft!
Since its creation, Minecraft has diffused into several versions and worlds. There are unique and customized themes that you can play in this game, and surprisingly, LEGO has adapted most of these variations. As a result, LEGO can offer excellent simulations of this classic game and you can experience almost every world! Turns out, Minecraft and LEGO is a good combo!
Here are the best LEGO Minecraft toy collections you can give to your children for that special occasion!
Top Rated LEGO Minecraft Sets Your Kids Love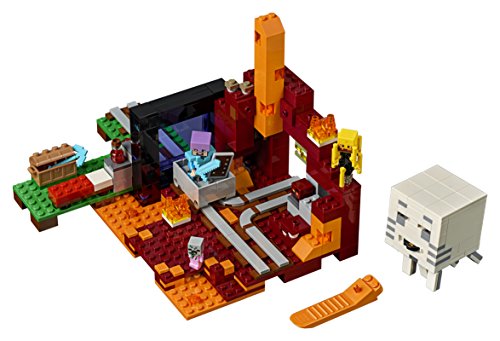 Just like the online game, this set allows you to build a portal and travel to the Nether with Steve to fight ghosts and other dangers. There's a working lava fall that you must avoid in order to stay alive, a rail system to travel through the Nether, a ghost that can shoot fire discs, and a mine with a glowing stone. Set includes Steve, the ghost, an ocelot and 2 skeletons. Kids will get a kick out of all the moving pieces and how similar to the game it really is.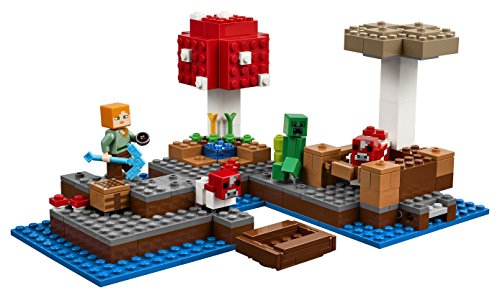 Discover a new land when you build and explore Mushroom Island. From animals to tend to to crops to grow there is lots to see and do with this set. There are 2 huge mushrooms, 1 red and one brown, along with an animal pen to hold your sheep, goat, and any other animal you imagine. There's even an exploding wall function, so you can blast the animal pen wild open. Oh, and thanks to a clever modular design you can build this set 3 different ways.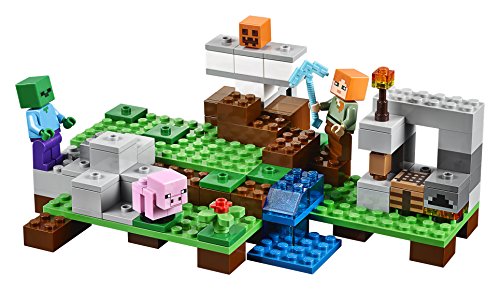 This set will push kids to create bigger and better things as they set out to make an Iron Golem. Once they build the kit they can take turns forging iron blocks, smelting unique ignots in the furnace and designing a fierce Iron Golem to attacks wandering zombies. Set includes a pick axe, crafting table to create your block and Golem, a torch you can build and a pumpkin. Also comes with Alex and a zombie for you to attack.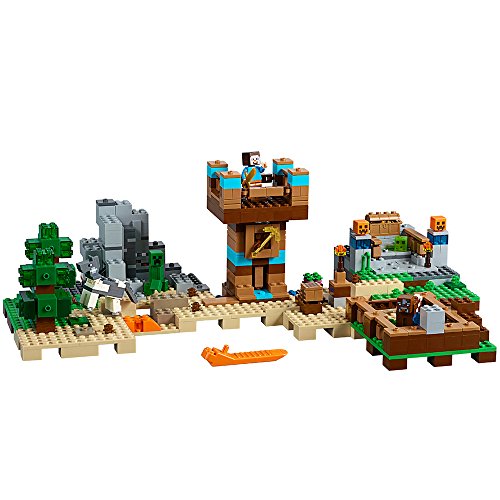 Based on the very popular sandbox video game, kids can use this set to create or recreate any number of sets. It can also be used to combine sets or expand existing ones. The beauty of this set is that it can be used any way kids want and lets then to use their imaginations. There are 5 brick set bags in this set, which can be used individually or together to create an needless number of Minecraft worlds. Set includes Steve, Creeper, horse, cow, and small slime.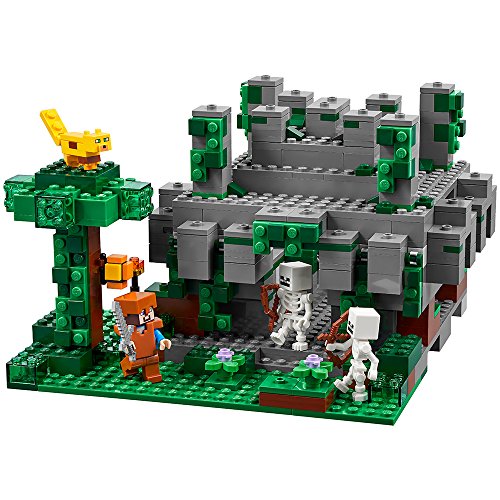 Build a fun and mysterious Minecraft jungle temple with this cool set. Using the jungle as a backdrop, this temple is huge and has an ivy covered wall- perfect for figures to climb, as well as a a hidden treasure. But in order to find it you have to solve the 3-lever puzzle and fight off the angry horde of zombies and other obstacles. This set has 3 other configurations you can use and comes with 2 skeletons, am ocelot and Steve.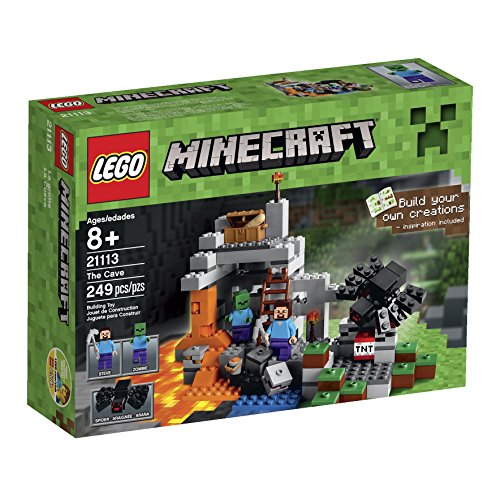 Let your children set off on an extraordinary adventure into the Cave in search of special resources! The "LEGO Minecraft The Cave" play set comes with an axe-wielding Steve mini-figure. Before he can dig for resources, he must first battle spider mobs and an army of hostile zombies! Once you annihilate your enemies, you can finally enjoy the splurge of valuable ores and minerals. Use these to create the highly-valuable, and sought-after, obsidian!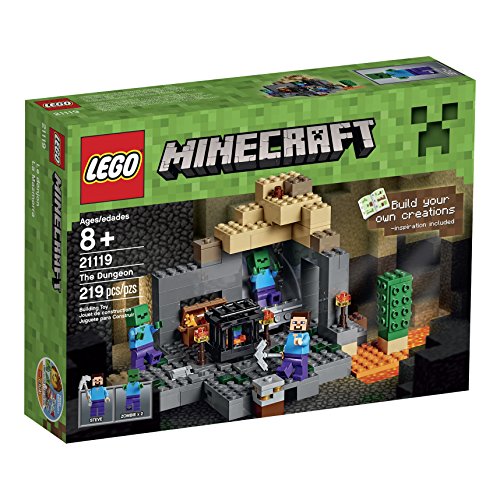 Teach your kids not to fear the Dungeon! Despite its reputation for being a spawning site of zombies, Steve can definitely handle it. This time, our protagonist has his pickaxe and torch to fend off these hideous creatures.
Moreover, you can fully experience the authentic ambiance of the Dungeon because of its spawner that has a rotating function! Walls can suddenly open for a surprise zombie attack! Conquer all these odds so that you can hoard all those valuable ores!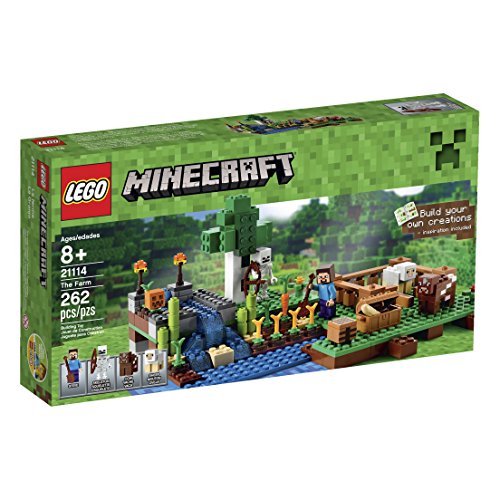 The Farm is one of the most iconic, and recognizable,  areas of Minecraft. This is where you can yield renewable resources to complete your adventure! With the "LEGO Minecraft The Farm" play set, you can relive all of your fun experiences here! This toy collection has 262 assorted pieces, plus with exclusive Steve, skeleton, sheep, and cow mini-figures. Start farming for your food survival. Build fences so that you can protect your livestock from invaders!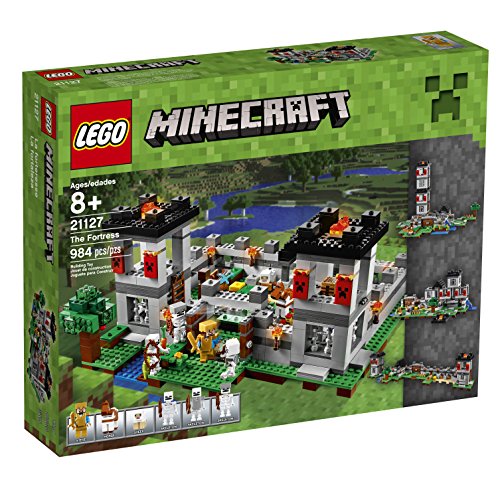 If your kids are looking for lots of  action, then surprise them with this building kit. The "LEGO Minecraft The Fortress" includes an original replica of the Minecraft fortress. It also comes with massive pressure-plate doors, scary Creeper banners, and lookout towers. Surrounding the fortress is a large farm and areas for Steve to lurk around. Of course, Steve is already prepared to siege the skeletons with this golden helmet and armor!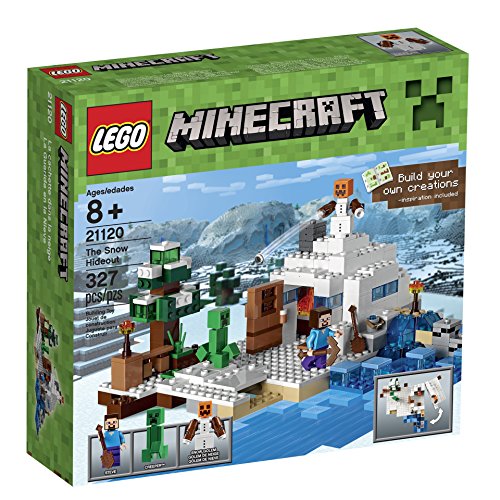 One of the best themes of Minecraft is its Snow Edition! This building kit from LEGO will let your children try their hardest to survive in the cold! Let them build their own snow hideout to protect them from the exploding Creeper! The icy expedition is not complete without Steve commanding his shooting Snow Golem to protect the hideout for you! This playset comes with a crafting table, bucket, two torches, and unique transparent ice block elements!
Join the decisive battle at the Desert Outpost! This LEGO play set includes a buildable Desert Output with a TNT launcher, lookout tower, and more! This will be their fortress while fighting against monsters that have never spawned in the desert before! Use your weapons and TNT launcher to exterminate skeletons before they can even infiltrate your base! This toy collection includes 529 assorted LEGO pieces!
Steve's first night  in the world of Minecraft is not easy. There are a lot of preparations that need to be done in the daylight so that you are well-equipped in the nightfall. Of course, this has to be done. If not, the hissing Creeper will munch Steve alive! Build a shelter, fence, and a bed before darkness comes. Prepare the sword of Steve once the inevitable happens! Gather enough resources to make it out alive for another day!
Let your kids help Alex and Steve build this awesome jungle tree house! This shelter has a floor trap so that you can foil the exploding attacks of the Creeper. Steve and Alex are prepared this time! They got their helmet and armored leggings to get in the brawl with the invaders. With all of these, gathering resources like sheep, cocoa pods, and wheat are all easy!
One of the most thrilling chapters of Minecraft is The End. Equip Steve with his diamond armor and helmet. Do not also forget to offer him his weapon before he enters on a day-less and insidious dimension. Be brave enough to face against the Endermen and the Ender Dragon so that you can get the precious Ender Crystals! Once you can slay the dragon, get the eggs so that you can leave this horrific place!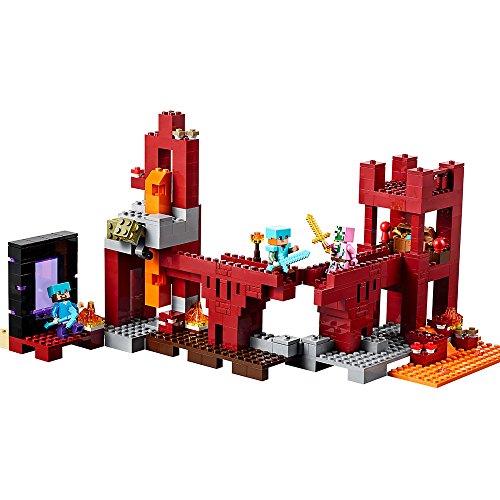 The Nether Fortress is an anomalous place in the world of Minecraft. It is where all the entities like the Ghast and Zombie Pigma gather! Once you are here, assist Alex and Steve in seizing the Nether Fortress by taking on the Guardian Blaze. Rush your way to the entire building but be careful not to fall into the lava! Equip our heroes with a diamond sword and start a surprise attack against the dwellers of this infernal region!
Conclusion
Giving the best LEGO Minecraft toy collections as a surprise is truly a brilliant idea. Any child who receives this present will be elated, regardless of their age. For our younger ones, LEGO collections are valuable and exclusive. These are toys that can build memories as they grow old. So what are you waiting for? Choose any of these LEGO toys and make your kids the happiest!