The Best LEGO Creator Play Sets (2021): Build & Transform Your Creativity and Dreams
If you want to enhance the creativity of your child, then you should invest in one, or all of the best LEGO Creators sets. These play sets will stimulate the mind and hands of your kids as they create and build things. We know that LEGO sets are designed for this purpose, but the LEGO Creators are special, going beyond the typical assembly game!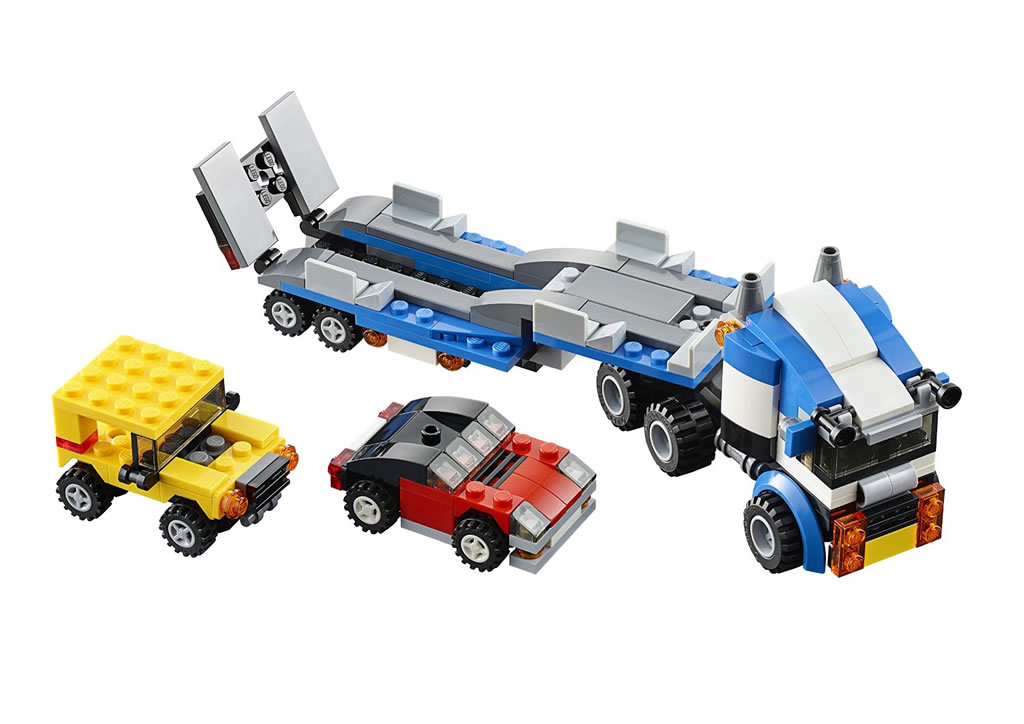 Most of the LEGO Creator sets come with 3-in-1 functions. They also include an instruction booklet on the basics of "how-to-build," so kids, especially younger ones, have something to get them started From there, your lid's imagination can run wild and free!
Since these toy collections are highly entertaining, we can guarantee that your kids will have fun playing with them. More importanlty, the best LEGO Creator Sets will certainly enhance the creative skills of your little ones, so they learn while having fun.
Here are some of the highly recommended LEGO Creators you can give to your child!
Top Rated LEGO Creator 2020-2021
If sci-fi is your thing, the LEGO Creator Futuristic Flyer might be just the right choice. This kit lets you build and rebuild three different plane models in a red and white color scheme. You can add features like swept wings, a tinted cockpit, flaming jets, and fixed landing gear.
You can take play back to the Jurassic Age with the LEGO Creator Mighty Dinosaurs kit. This is another 3-in-1 option that allows you to build a T-Rex, a Pterodactyl, or Triceratops. There are plenty of accessories to bring that dino to life too. Glowing eyes, pointed teeth, posable joints, and huge claws help tie it all together.
A ship in a bottle is a masterpiece but you can make your own with this LEGO playset. An advanced set, this display will let you really show off your know-how with a display platform for when you're done. With 962 pieces and a detailed ship, this will be fun to build and display.
For a more urban adventure, this set can help you build a busy Parisian streetside. The kit lets you build a restaurant, apartment, and artist's studio. You can even populate your street with mini-figures of a chef, waiter, girl, and romantic couple.
If a fearsome, fire-breathing dragon fits into your idea of fun, this LEGO set has everything you need for a fantasy creation. When you aren't interested in its scary face anymore, the set can also be used to build a troll or spider.
This LEGO kit will take you back to the 1950s with a classic American Diner. With the jukebox ready, you can also build a gym and recording study over the diner and come up with plenty of stories to keep the fun going.
With this 5-inch tall underwater robot, you'll be ready to hunt for treasure in a futuristic form. You can also convert this robot into submarines and treasure hunting cranes. This 3-in-1 design will help you find treasure anywhere in the seven seas.
This kit will take your imagination down to the Lousiana bayous. You can build a houseboat, a fishing village, or seaplane to explore the watery world around you. A cute crocodile figure helps solidify the swamp atmosphere.
This kit will let you jump into the deep blue sea as a shark, squid, or angler fish. With posable features, these figures will be fun to build, play with, and even impressive. There's even a crab and treasure chest to go with your new fishy friend.
The LEGO Creator Robo Explorer allows you to get inspired by the expanding world of AI and make your own robot friend.
This can be a traditional robot or even a robo bird or dog. Once again, posable features make these figures especially fun to build.
BEST CREATOR SETS for 2018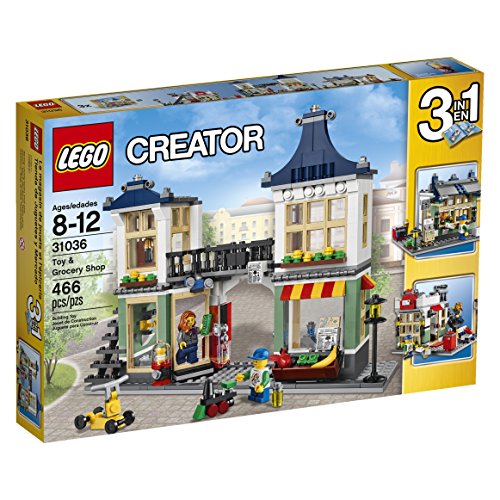 A new world of adventures awaits your child with this awesome 3-in-1 LEGO Creator Toy and Grocery Shop. Let your kids explore the reality of outside world in this play set! Teach them how to sell fruits, vegetables, and beverages at the grocery shop! Or, give them the pleasure of visiting the nearest toy shops where there a lot of cool toys that are on sale!
Don't forget to remind them to look outside! There's a bubblegum machine that is waiting for them! Moreover, you can transform the balcony of the grocery and toy shops into a connecting bridge as well!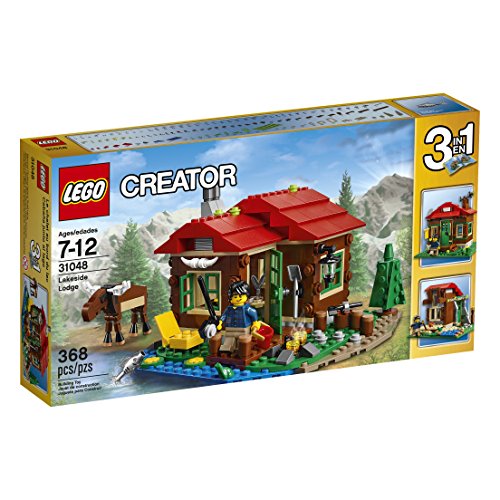 The outside world is fun, and you have to teach your kids about this! Give them this holiday retreat set from LEGO, and they will surely love to go camping all the time! The LEGO Creator Lakeside Lodge playset comes with a mimicry of a tranquil surrounding. You will love the retreat house comes with three color schemes, which you can guarantee to spark the creativity of your child! Start making campfire by chopping wood or try to relax on the balcony while watching fishes in the lakeside! All of these pleasures are on this toy set!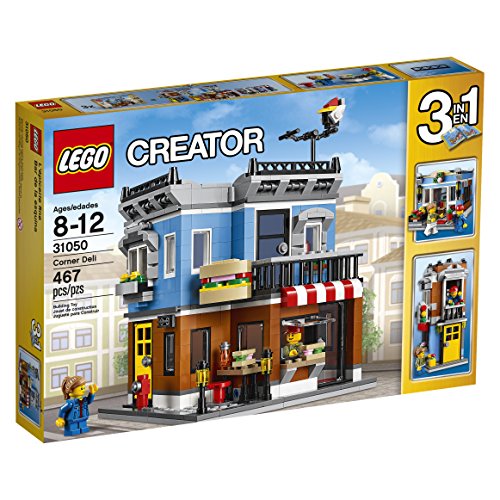 Business is as usual in the Corner Deli. Let your children learn how to invest and manage their resources in this LEGO Creator play set. They will certainly love the colorful facade and two serving hatches of the mini-store! It also got a movable shop sign that can improve their sales. The flashy interior of your store includes a functional cash register and a stair to the second floor! Since this is a 3-in-1 play set, you can also convert the Corner Deli on to a small townhouse or a flower shop!
Take time to enjoy the seasons, whether it is autumn, summer, or winter! This LEGO Creator play set includes a fresh summer cottage that has two mini figures that enjoy themselves while having a barbecue poolside! The cottage can complement any season, as you can rebuild it either as a winter or autumn shelter! While it is still summer, let you kids enjoy the outside scenery of birds and groves of trees!
It is time to take your imaginations to the next level! The sky is the limit when you play with this Red Creatures of LEGO Creator! You will be amazed by the fire-breathing dragon that commands the heavens with fierceness! You can remodel this dragon into black, red, or tan color scheme! Its movable wings and scaly tails will make you think that you got a real dragon inside your backyard!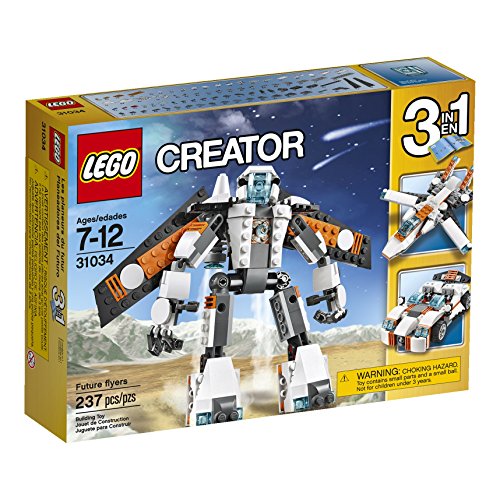 The future is here now! This 3-in-1 LEGO Creator Future Flyers play set includes a robot that has been modified in the distant future. It is a machine that has super cool components such as a removable backpack with a pair of foldout wings! Meanwhile, it got rocket boosters that let it fly towards the horizons. You can also rebuild this robot into a futuristic car, which is reminiscent of the "Transformers!" Now, this is not something you see every day!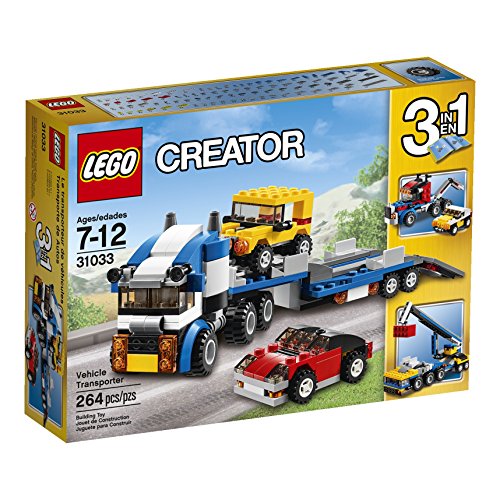 The 3-in-1 LEGO Creator Vehicle Transporter will give your kids the thrill of having multiple vehicles. It has a haulage rig that has white and blue color scheme, which is perfect for young boys! Moreover, it has a tilting cab that has detailed engine and a trailer ramp so that vehicles can get inside easily. This playset comes with an off-roader and a sports car! Also, you can rebuild this car transporter into a mobile crane or a tow truck, as well!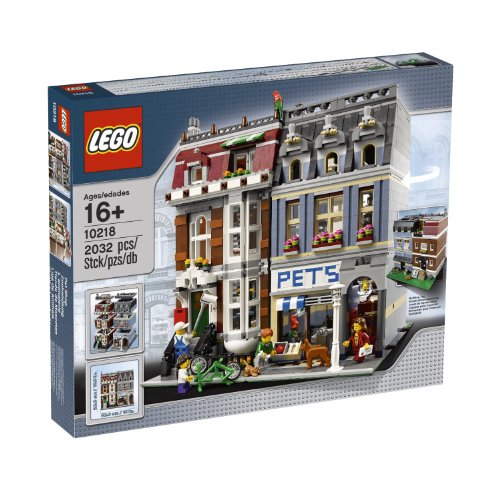 If your kids are pet lovers, then this play set from LEGO is perfect for them! It depicts a LEGO town whose residents have an inclination towards cute animals! The pet shop building and townhouse have excellent details, which gives off a realistic ambiance to this toy collection. A menagerie of pets will always there to greet every time you pass the pet building! With these riveting features and more, we can guarantee that your children will love this play set instantly!
The beach is always a fun place for recreation and leisure activities. Even if you are just inside your home, you can relish the watery adventure with this LEGO Creator Beach Hut! There is a lot to do on the beach! If you want to surf, then the tides of the sea will certainly give you the thrill that you need! Of course, you can have the pleasure of collecting starfish on the sea side as well! Rebuild the beach house, and you can get a surf shop in where you can give free surfing lessons!
Conclusion
The best LEGO Creators sets are sure to enhance the imagination of your child and provide them with hours of entertainment. They have multi-purpose features, which can unleash the creativity of your little ones. If you surprise them with any of these toy collections, you can be sure that their playtime will be full of learning as well as fun!