Best LEGO Airplane Guide (2020): Soar to New Heights with These Ingenious Sets
I love them too- they are fun, educational, and won't break the budget. Plus, they are a cool way to introduce little girls to engineering and construction (sorry Barbie!). To pick the perfect set for your kids, check out my Best Lego Airplane guide- then watch your kids soar.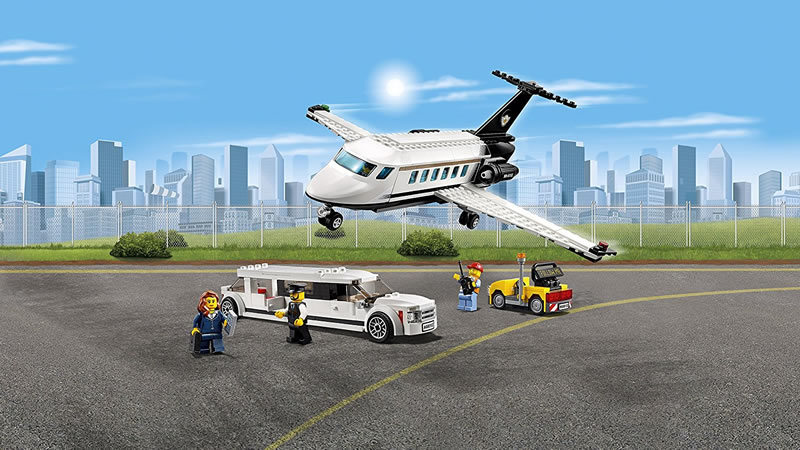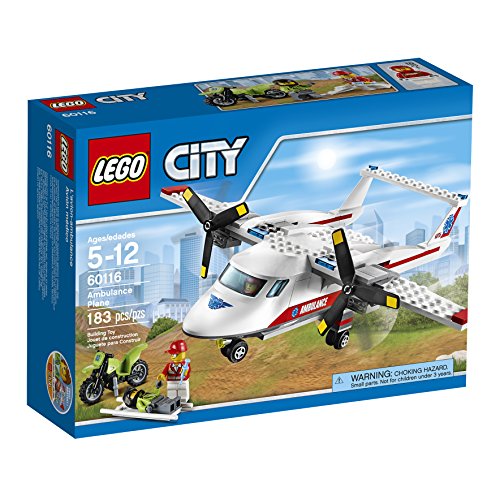 If you kid dreams of becoming a doctor, or you hope they will, then this is a great choice. The plane has a moving propeller (great for making ch-ch-ch sounds as it starts spinning) and a hatch to load the stretcher and "patient".
It comes with a pilot, doctor and motorcyclist, along with a bike, stretcher and syringe to medicate the injured cyclist. All for under $20, making this a great value for your money.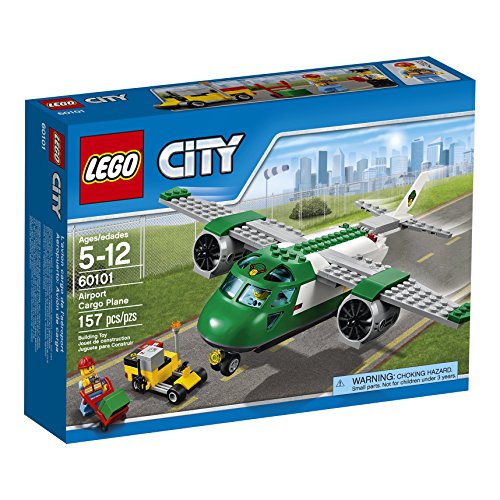 One of my, I mean my kids, favorites in the series, this plane has a cockpit that opens so the figures can actually sit in it. Equipped with a turning nose wheel, moving rotors on each side and a back hatch to place supplies, kids will get lost in their imagination.
There is a pilot and airport worker, along with a service truck, packages and a detachable hand truck. Kids can wheel the packages to the plane and load them up, or stack the boxes and take them to the loading area.
With so many moving and interactive parts, it is a set kids can play together and affordable at around $30.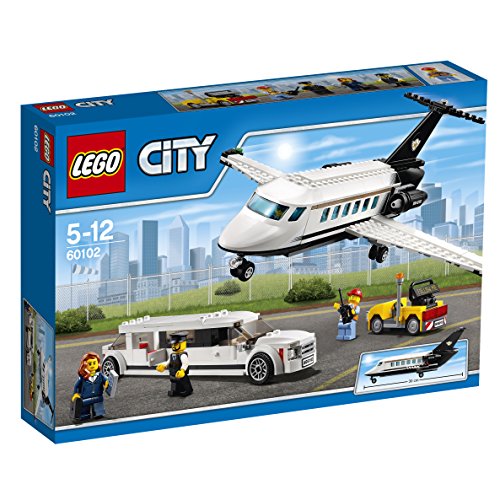 If you have kids who want to know what it feels to live like the rich and famous (or shuttle them around) then they'll get out of this play set. At $70, it has a lot to offer, with 3 different vehicles to build and 4 figures that can entertain a whole group of kids.
There is no end to the role playing possibilities, with a pilot, businesswoman, airport worker and limo driver. The private jet has spinning rotors and an interior to sit the figures in, and the limo has a moving door you can open and seat the passengers.
There are also cool accessories for the plane: a croissant for the businesswoman to eat, laptop to do "work" on, ice cream and a walkie talkie to signal when the VIP arrives.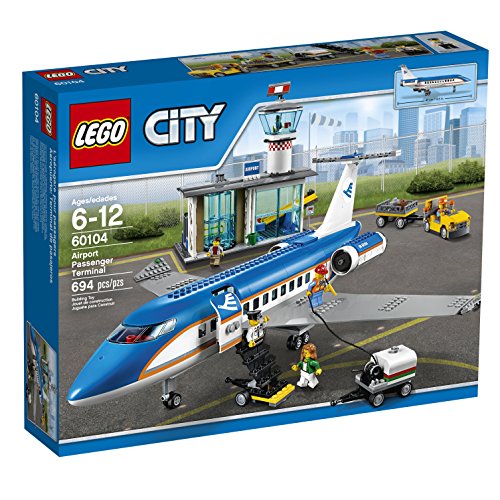 With an airport for "passengers" to wait and get their luggage, a jumbo airliner, rolling steps to help the passengers on and off, and a fuel tank to refill, this is a complete setthat will provide kids with hours of building fun.
The airplane is completely accessible, with a door that opens and a fully furnished interior, including a galley (to grab a snack) and bathroom (for those long flights). There is also a fuel hatch that opens to gas up before taking off again.
The airport facade has a conveyor belt, and there are 3 suitcases to put on it so kids can line up the figures and make them wait for their luggage. There is also a cool revolving door for passengers to walk through, a security scanner to check them before boarding and control tower to direct the plane when landing.
Comes with 6 figures, including 2 passengers, a pilot, and 3 airport workers, and a fun rolling staircase for everyone to bard and exit. Priced at around $140, this set has everything kids need for hours of play.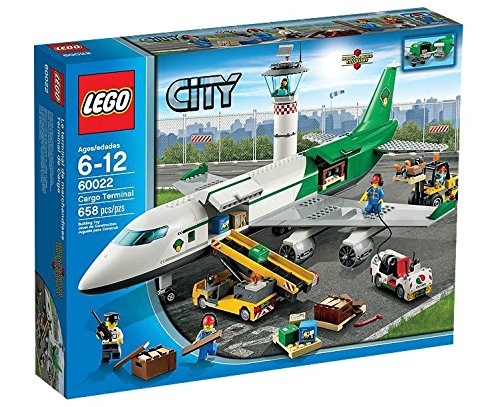 One of the more expensive sets at $200, this is a solid investment if your kids love Legos. With a cargo plane, forklift, 5 figures and air tower, there is so much to construct and play with.
The plane has a working door, 4 engines kids can examine and there is a moving conveyor belt that can be attached, to load and unload cargo. The forklift can take the boxes to and from the plane and the air tower can make sure the plane lands and loads smoothly. Great for kids of all ages.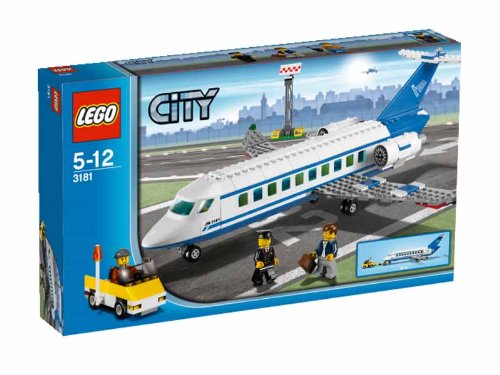 This high-end set is really unique, with lots of moving parts for kids to use and create. The plane has not just a working door, but a top that partially opens to reveal seats for the passengers and a seat for the pilot.
So kids can place the figures, then give take-off directions. There is also an airport car that can connect to and pull the plane, as well as luggage. With 3 figures includedkids will be mesmerized and have a blast.
With a close to $400 price tag, this is a toy best suited for slightly older kids. This complete airport set has a plane, terminal, control tower, landing and departure signs, airport crew, passengers and baggage.
The airport terminal has a revolving door, baggage claim area, VIP lounge, café, soda machine, and check-in area with x-ray machine. Passengers can grab a snack between flights, get scanned before boarding or catch a nap in the lounge if their flight is delayed.
This is their own special world, giving them the full flying experience.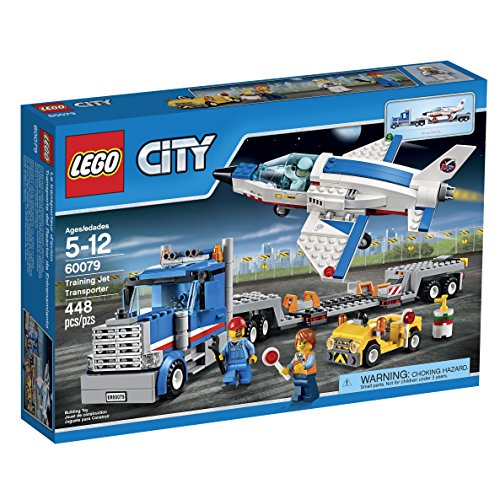 Futuristic in design, this set may inspire kids to become the next Neil Armstrong or Sally Ride. With a training jet transporter, service car to move it around when it needs to refuel and an astronaut, this is a one of a kind set that is priced right to sell.
The jet has a cockpit that opens for the astronaut to sit, and wings that fold out, so you can drive it to its take-off spot then open them to prepare to launch.
With 2 terminal workers and marshaling wands to signal for take-off, this set is a blast.
This set is a smart way to teach kids all about building, especially girls since it has a female construction worker. There are 4 figures in all: the girl, plus 2 other guy workers and a pilot for the helicopter.
The chopper is really eye-catching, with a cool see-through blue window visor and a moving propeller in the back. There are also construction "bricks," dollies to move them around on and "flashing" hazard lights to warn there's work going on.
As you can see with my best Lego Airplane guide, there are endless types of sets to amuse your kids (and you). These sets are quality sets that will last for generations to come, so your kids' kids will even enjoy them. Legos never go out of style and these sets show just why: designed for fun, kids will "fly" to new creative heights.