Best LEGO Technic Sets (2019): Inspire Your Engineering Mind
The best LEGO Technic toy collections are the ideal gift for young car lovers everywhere. These toys are different from other Lego sets because they are based on pegs and beams instead of the conventional studded parts! However, you can still guarantee that its components are compatible with the standard bricks of LEGO, giving kids the best of both worlds!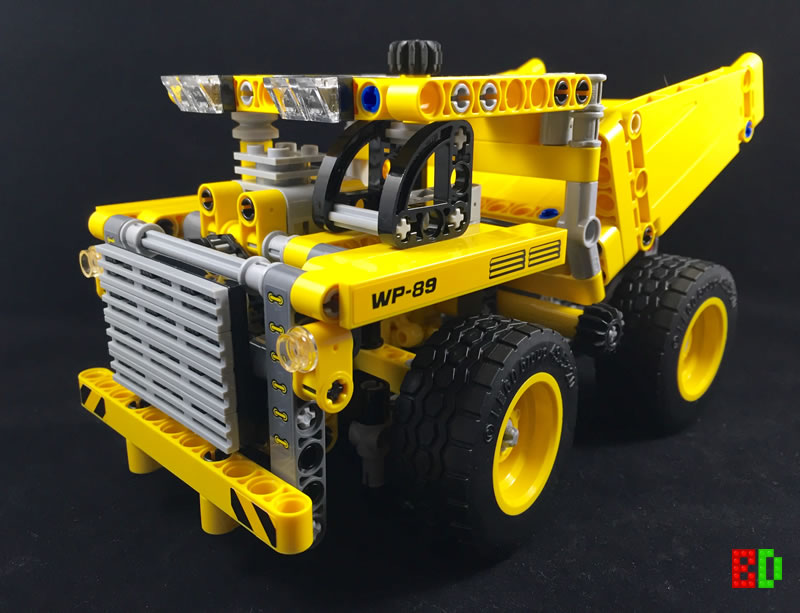 The primary purpose of LEGO Technic is to create realistic and functional machines, which are usually in the form of heavy-duty trucks! We have listed some of the best LEGO Technic on the market today! Take a look at them right now!
Top Rated Technic LEGO Sets
1. LEGO Technic Ultralight Helicopter 42057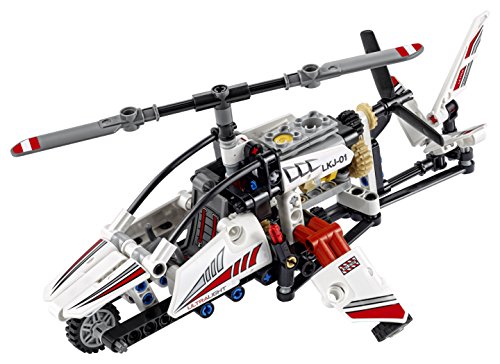 Drones are all the rage so help your kids take to the skies with something similar using this cool helicopter set. The sleek aerodynamic styling, along with a controllable rudder, spinning rotors and a super-detailed engine will make kids feel like an engineer and pilot. Eve better, you can rebuild it into an experimental aircraft.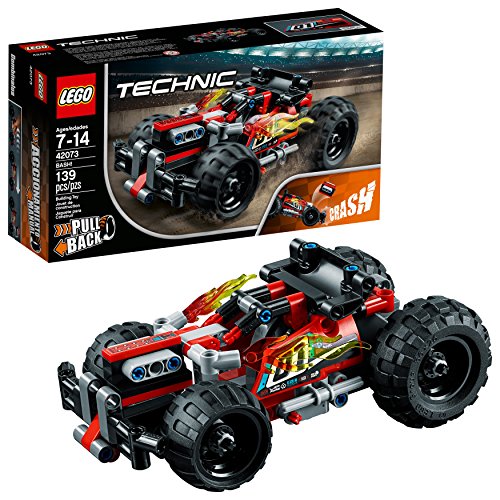 Build, race and crash with this indestructible car set! This kit features a low profile car with a sturdy front bumper, perfect for banging into any obstacle you put in its path. You can also combine this set with the LEGO Technic 42072 WACK! for a one-of-a-kind car that has not one, but two engines that pop out. Oh, and the red, black and white bricks look striking as do the flames along the sides.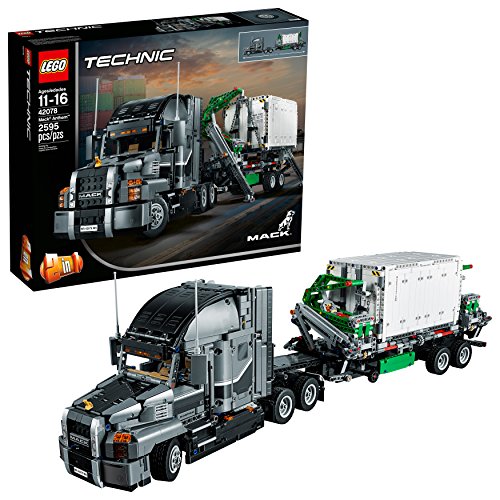 Impressive to look at and build, kids will appreciate the fine detailing and authenticity applied to this Mack truck set. Kids can barrel down the highway, swerving left and right thanks to the realistic front- axle and they'll love watching the moving pistons on the mammoth 6-cylinder engine.
And if that isn't enough there is a trailer that detaches and the whole set can be converted into the classic Mack LR garbage truck.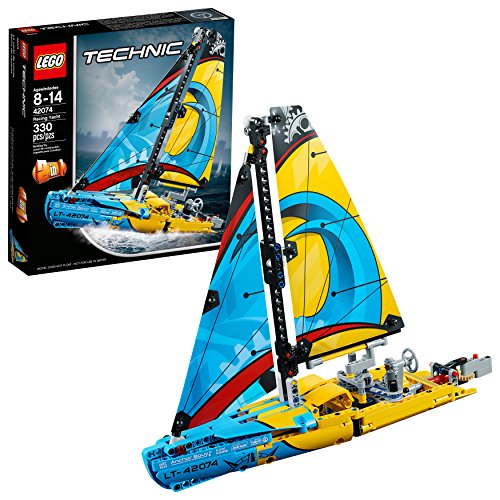 Land, air, and now water are no match for this latest Technic set, which happens to be one of my son's favorites. The polished, classy yacht can navigate any wave thanks to movable rudder and tilted steering to sail the high seas. The bricks are colored to duplicate a real-life racing yacht and kids can switch it uo since it can convert into a catamaran, for endless hours of play.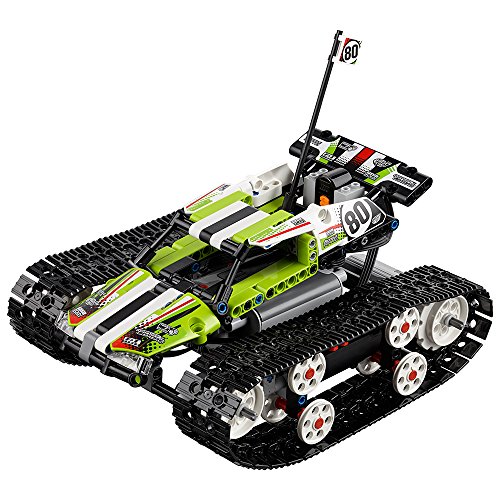 An rc racer that can move in any direction? Yes, that's exactly what this ultra fun racer does, moving in any direction, front, back, and even in a 360-degree turn to traverse any track or road with ease. It also can be rebuilt into an off-road racer, making it ideal for those who live in rural areas or for anyone who lkes getting a little dirty.
Comes with everything you need, including receivers and remote controls and the design is unique thanks to the Lego Technic 40th Anniversary brick.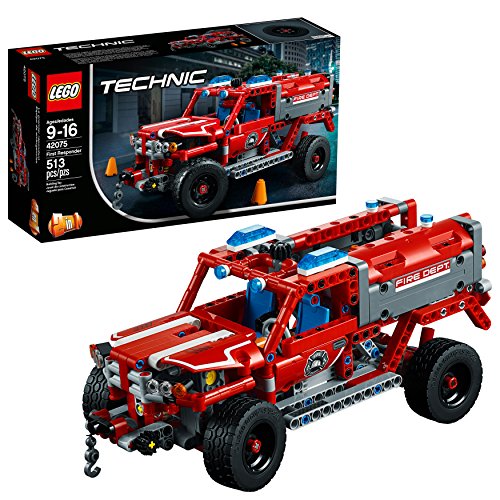 What kid doesn't love pretending to be a firefighter? Well now they can be the head honcho and battle any blaze with this fire chief truck, featuring cool, chunky wheels, working lights and real suspension and steering. And after they race to save everyone from that burning building they can convert the truck into a fire race car and zip around the track.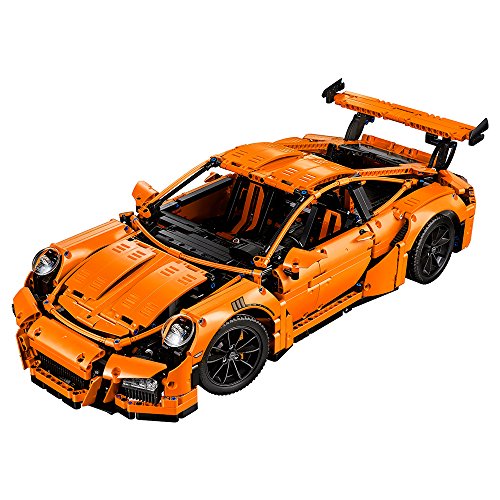 Any kid will be thrilled with this working replica of a Porsche 911, styled in a striking orange color sure to turn heads. Featuring low-profile tires, stylish red-colored suspension springs and authentic headlights and taillights, boys and girls will have a blast zooming around and learn too thanks to the collector's edition book about the history of this iconic car.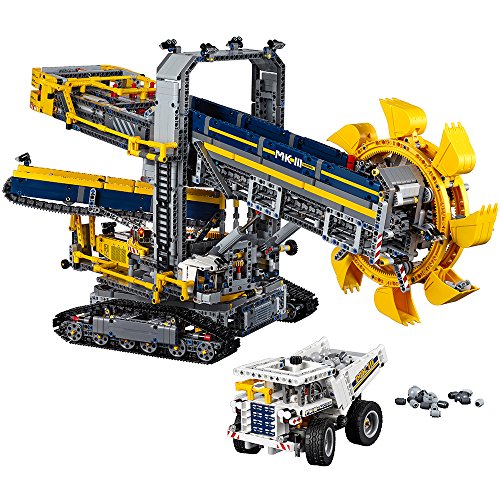 One of the craziest 2-in-1 models from the technic line, and the biggest one ever done,  kids can build this bright blue and yellow excavator and then use it to dig and build anything they imagine. There is a bucket that rotates to move dirt and rocks, a conveyor belt to move whatever you find along and a super structure that turns.
The machine moves forward and back for realistic play and it can be used indoors or out.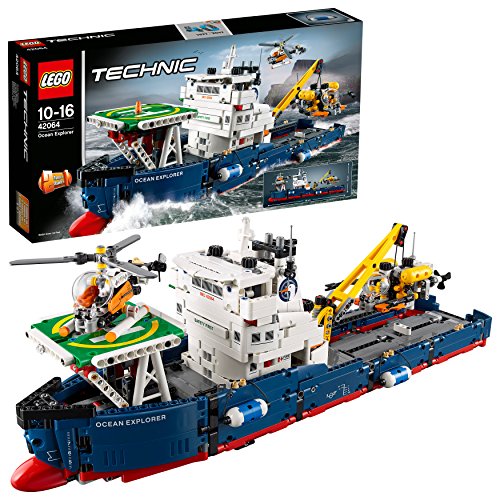 Take to the ocean and patrol the skies with this monstrous ocean liner that has a helipad and copter that can take off and search for enemies or people to rescue. There's also a underwater vehicle you can launch and the multiple shades of blue, white, yellow, and green are fun to look at.
Keeping with the water theme, kids will be impressed with this sleek hydroplane racer. the aerodynamic body makes it easy to maneuver and the working pistons and moving propeller will mesmerize kids. As soon as the machine starts to move they pieces engage just like a real hydroplane.
Great for older kids, they will build and become immersed in this great set.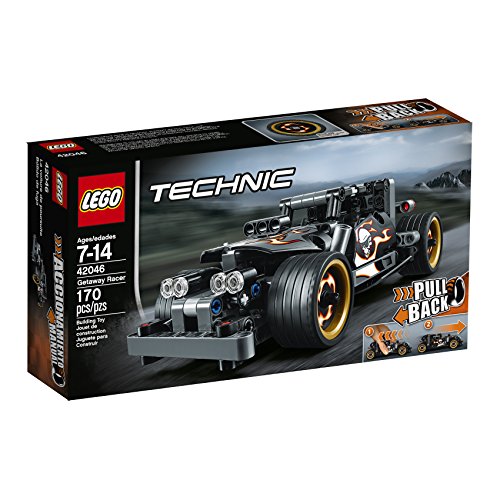 Burn the streets down with this awesome race car! The LEGO Technic Getaway Racer 42046 Building Kit gives you a fast and powerful car that has low-profile tires and wide rims! It also has a pair of giant pipes and a sturdy front bumper that can outclass any race cars out there! Its dark-gray color scheme gives this vehicle a tough look!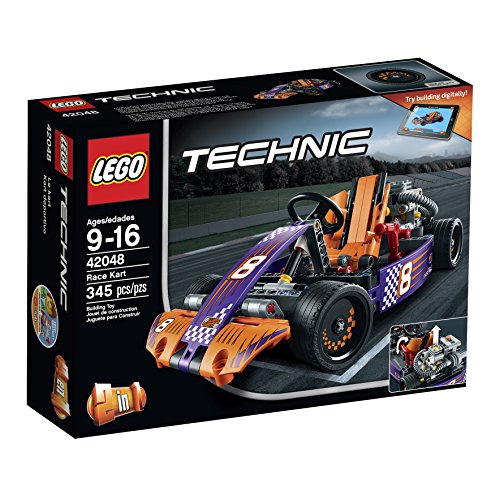 The circuits will never be the same again once you rev up this
ultra-cool real-life race kart
! This vehicle has a detailed engine and a functional piston that moves! It also has a replica of original exhaust pipes and fuel tanks as well! Your
kids will certainly love
that it has a working transmission just beneath its racing seat! This racing beast can also be rebuilt as a track car as well!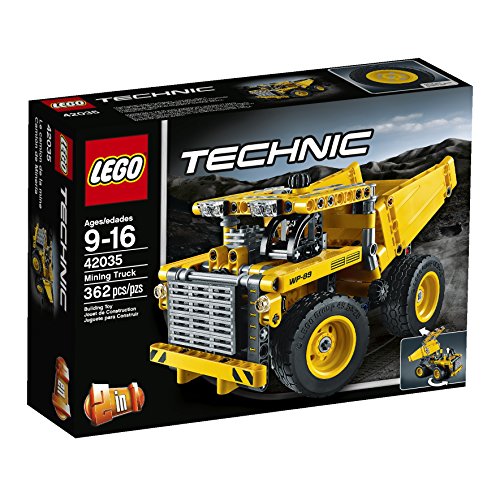 A mining truck might spark the enthusiasm of your little ones! This massive LEGO mining truck has
awesome features
that they can't just ignore. It has giant wheels, moving pistons, detailed engine, and a grill guard. Moreover, you can operate this
gigantic machine as a sturdy
Wheel Dozer as well!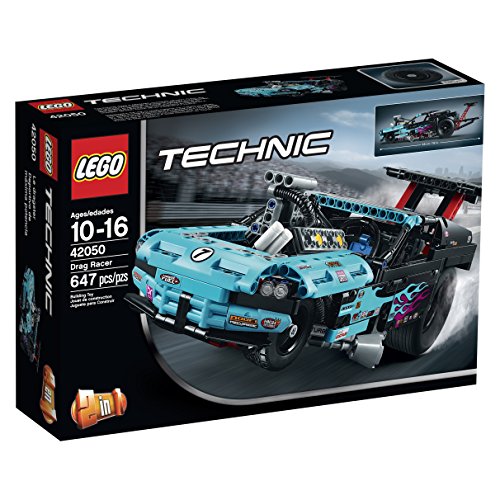 Drag racer wannabes will certainly love this 2-in-1 drag racing car replica! The LEGO Technic Drag Racer has a unique muscle car appeal and details that are almost close to
real-life racing cars
. It has a massive V8 engine with
moving pistons and functional steering wheels
. Its massive wheels can certainly scare the hell out of your competitors!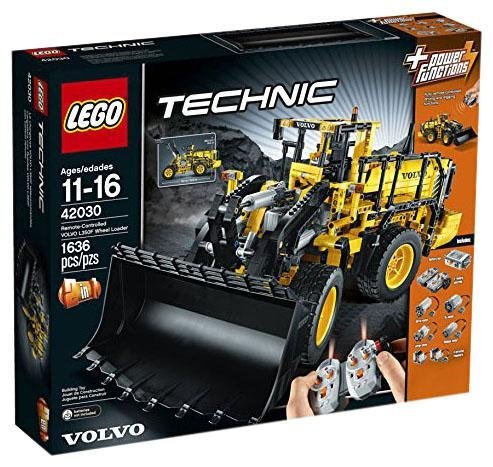 We know that your kids are mesmerized by those VOLVO trucks, so why not give them a small replica of those mechanical monsters? The LEGO Technic 42030 Remote Controlled VOLVO L350F is a
meticulously designed construction vehicle
. You, and your kids, will love that a
remote control operates
this toy. With this feature, the truck can do most of the functions of the Volvo's largest wheel loader!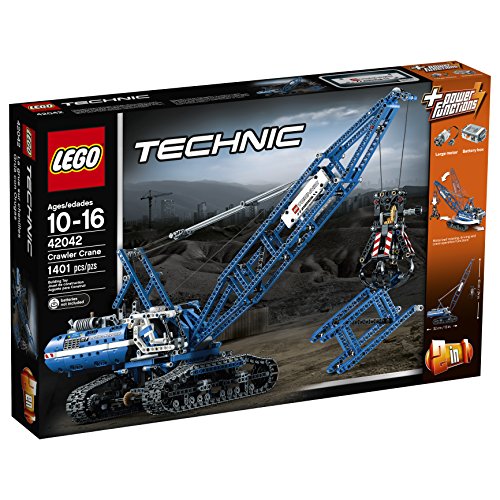 Here it is! The most powerful LEGO Technic ever! The LEGO Technic 42042 Crawler Crane is a monstrous machine that possesses
different real-life features
of a crane. You can even activate its power functions and control the joysticks so that you can operate the boom crane! This superstructure is
capable of rotating
, too! Moreover, you will be impressed by its large caterpillar tracks that are maneuvering this beast!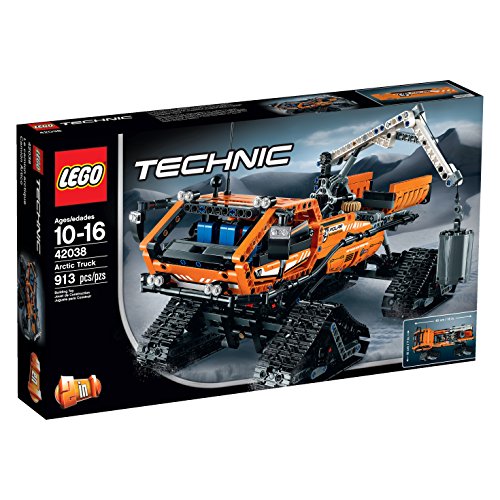 Explore the Arctic regions with this
super vehicle
from LEGO Technic. The Artic Truck is a replica of the real-life snow crawler. It is designed to challenge the harsh conditions of the snowy terrain of the Arctic empire. This vehicle has a
set of four crawler tracks
that enables to maneuver to huge snowdrifts. Furthermore, it has a working winch and hook, crane arm, and steering wheel, as well! If these doesn't impress your kid, we don't know what will!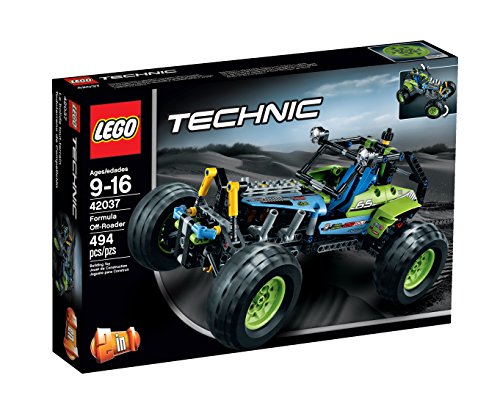 No mountain terrains can beat you as long as you have the LEGO Technic Formula Off-Roader! This beast has sleek aesthetics, with its blue and green color scheme. As you expect from a LEGO Technic toy, this vehicle has a replica of real-life features of an off-roader. This includes a chassis, roof-mounted spotlights, and a
functional steering wheel
. The
four-cylinder engine
of this toy the power that it needs to conquer any terrains!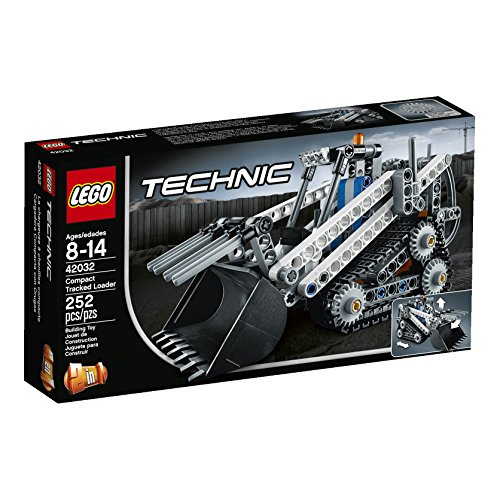 Clearing the ground won't be a problem anymore as long as you got the Compact Tracked Loader! This vigorous and robust LEGO Technic toy
possesses most of the features
of a real-life loader, including a
dynamic rear-hinged boom mechanism
. This is the component that controls the grabber and bucket of most track loaders! In addition, it also includes gear level, crawler tracks, and roof spotlights!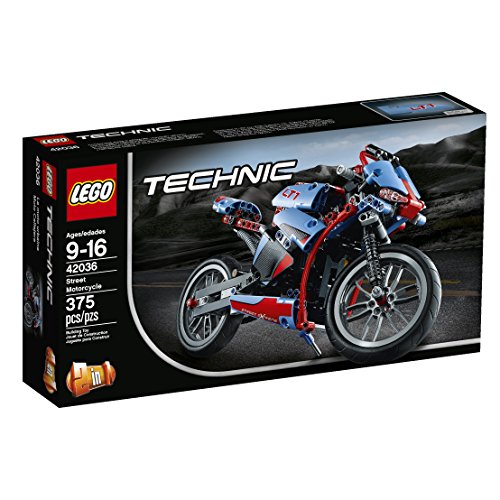 Motorbikes have been the dream vehicle of many kids, so don't be surprised when the LEGO Technic Street Motorcycle puts a huge smile on their faces. This toy model has  all the
features of a real-life motorcycle
! These features include its full fairing, rear and front suspension, functional steering, and a kickstand. It has a
sporty look
, too, which makes it appealing to kids!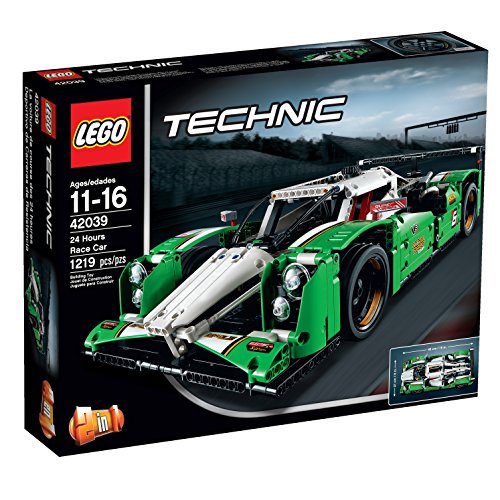 With its lightning speed, the 24 Hours Race Car of LEGO Technic can own any circuits! This robust and muscular car is a replica of an high-end circuit vehicle. It has sophisticated details such as the V8 engine with moving pistons, independent suspension system, and functional steering wheel! If you are not satisfied with this one, then rebuild it to become an SUV Racer!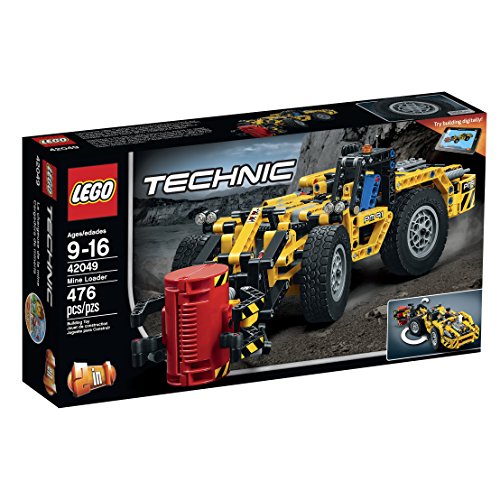 Get to experience the underground world with this mine loader! This toy collection from LEGO sports a classy black and yellow color scheme! It also got a heavy-duty piston and massive wheels which are all necessary to power it to the ground. Meanwhile, the sophisticated and highly-detailed steering lets you have full control while you are carrying heavy loads!
The best LEGO Technic toys will mesmerize not just children, but adults as well. Their immaculate design and details make you think that you are playing with the real thing! Having them lets you experience the feeling of having the sleekest and toughest vehicles in the world today, right in your own home! So what are you waiting for? Collect all these sets now!