Top 20 LEGO Star Wars Sets (2020): May the Pieces Be with You
Nearly 40 years after it first appeared in the movies, Star Wars is as popular as ever among adults and kids. From fun robots like R2-D2 and the new BB-8, to heroes such as Luke Skywalker and Finn, there is something, and someone, for everyone to like (even the unlikable Darth Vader).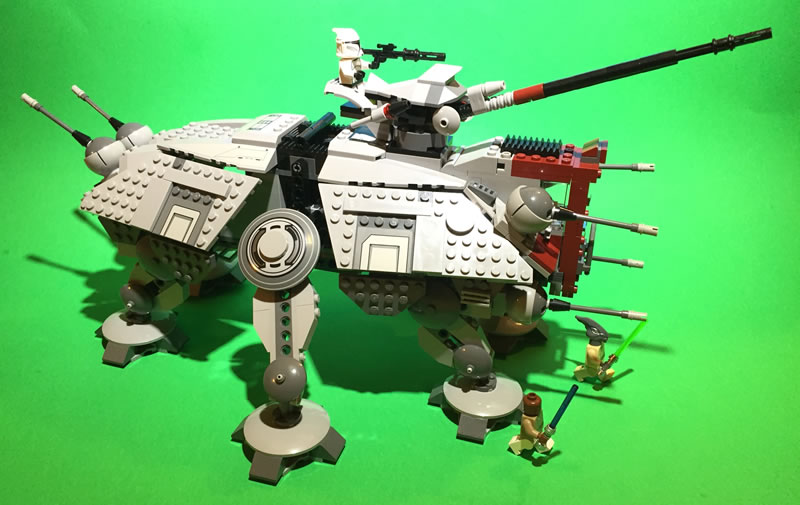 And to help bring the action to life, the Lego company has created different Star Wars sets. Featuring your favorite characters and movie scenes, each of my Top 20 Lego Star Wars Sets are fun, realistic and provide endless hours of enjoyment. They are great replicas for collectors and kids will love building C-3P0 and all the other characters (not to mention parents will love the hours of quiet while they build).
Top Rated Star Wars LEGO Sets
Read on to figure out which one (or ones) is right for you and your family. See the latest 2010 Best of the Best Here: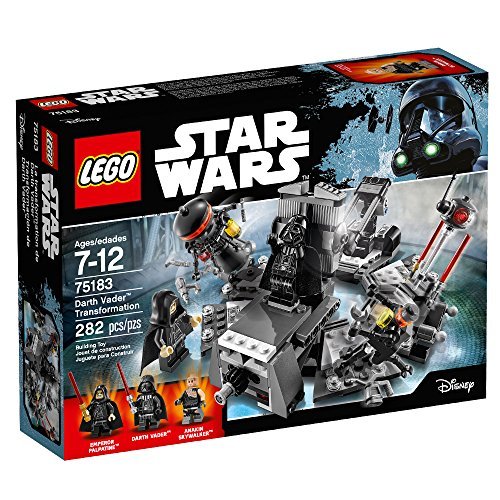 Relive the moments when Anakin became the dark one and take a walk on the dark side with this incredible set, featuring the Emperor's Bay in all its evil glory. There is a cool mechanism that lets you change the figure from Anakin to Vader just by turning the table and kids will play out endless scenarios using the kit.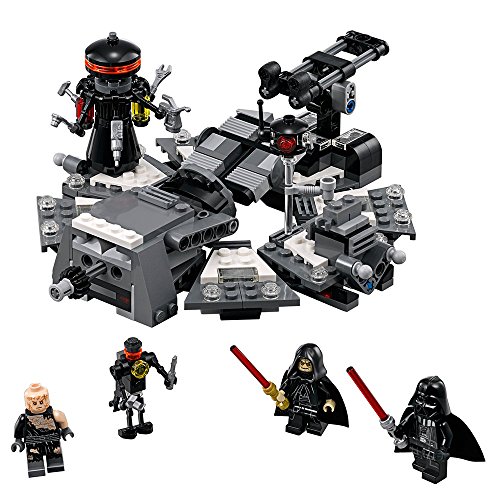 Comes with  Anakin Skywalker, Darth Vader, and Emperor Palpatine.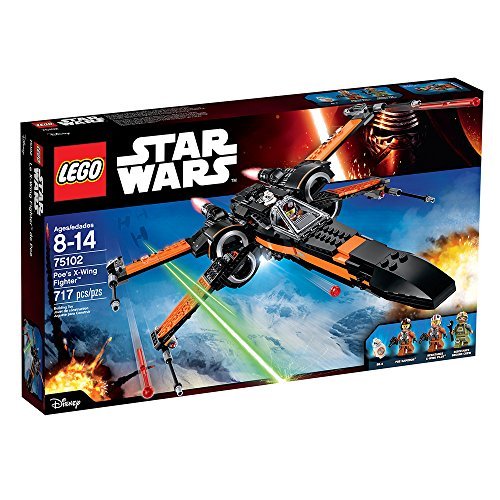 Poe is one of the newest heroes of the Resistance and one of the most fun characters to watch thanks to his daredevil antics that often times get him into a bit of trouble with Princess Leah. Lucky for him, and the rest of the good guys, those moves end up saving the day more often than not.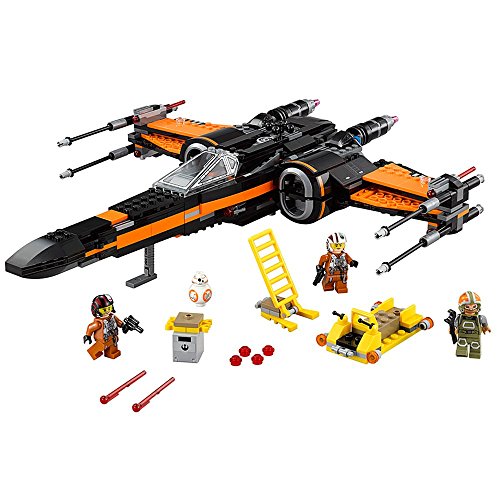 The X-Wing fighter is sure to be a collectible one day, but for now, you and your kids can just have some mischevious fun with it.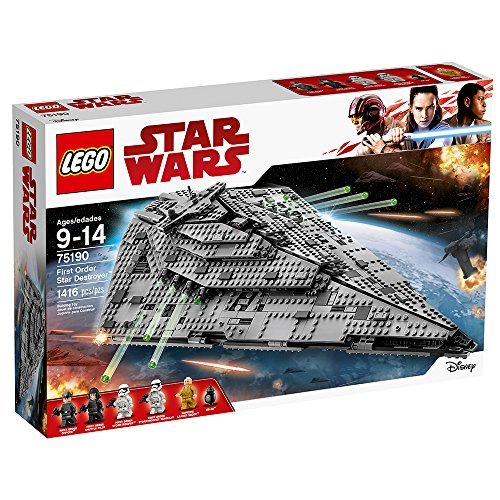 The First Order will stop at nothing to bring down the rebels and you'll stop at nothing to build their leader Snokes awesome headquarters. The Destroyer is one of the most complex and engaging builds out of all the Star Wars sets thanks to details like an elevator that actually works and a bridge to seat all your figures.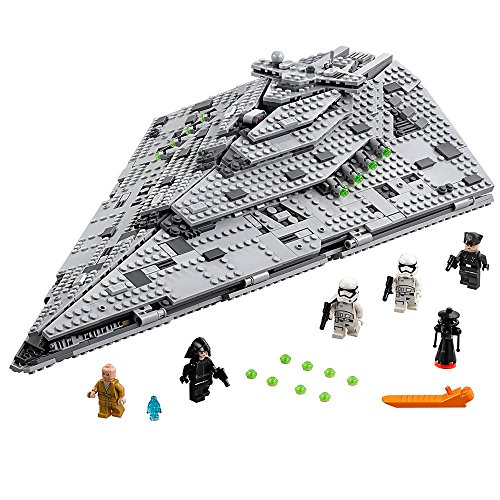 Stunning to look at when it's closed, kids will marvel at all that's inside when it opens up; I know I did.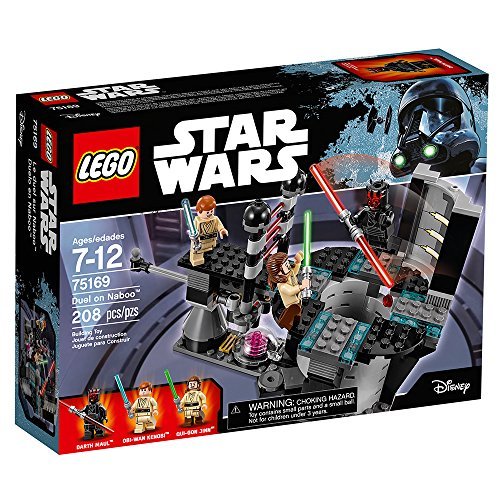 Bring all the action from Star Wars: Episode I The Phantom Menace right into your home with this fun kit. A recreation of the scene where they battle Darth Maul, kids will have hours of fun building and battling with this set, which has over 200 pieces.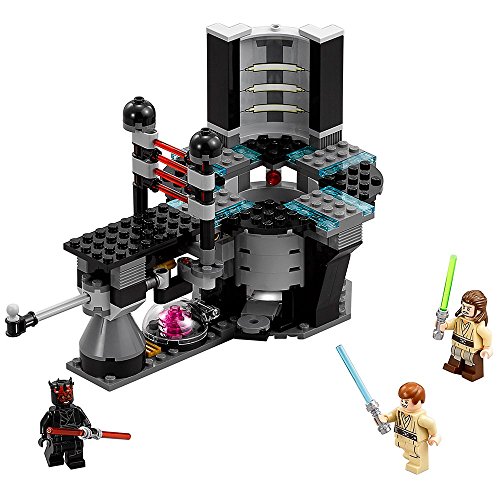 Featuring Obi-Wan Kenobi, Qui-Gon Jinn, and Darth Maul, your little one's can stage epic Sith vs Jedi battles guaranteed to spark their creative side.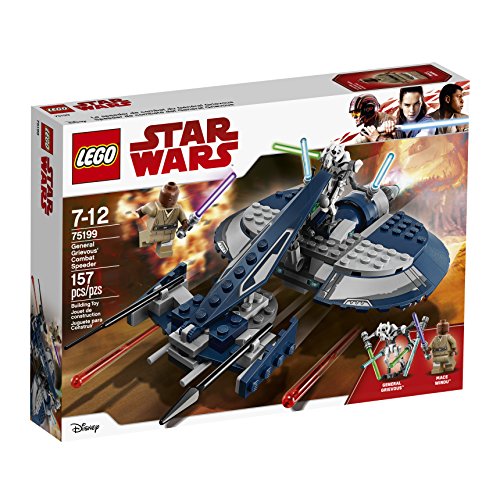 Straight from the Star Wars TV show, the Combat Speeder is a steal at under $30. Eye-catching thanks to the blue and gray color-combo bricks, what kids will love best are all the great weapons this ship has. There are spring-loaded shooting mechanisms to launch and 4 colorful lightsabers, so you can create endless fight scenarios.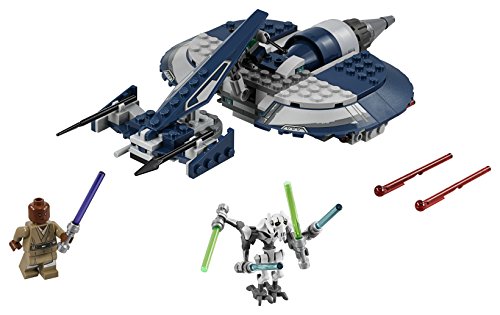 One of the easier sets to build, it's ideal for younger kids who are new to the world of Star Wars.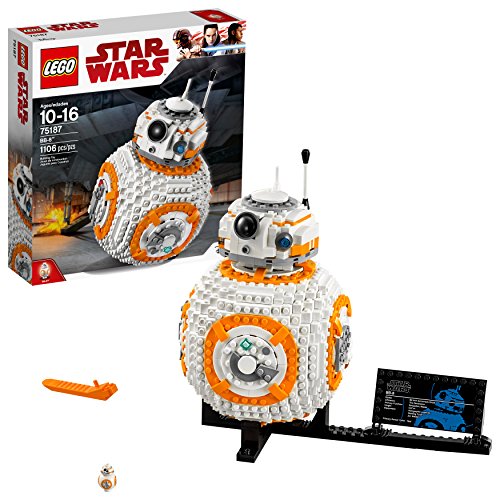 Whether you have one Star Wars set or 50, it won't be complete without this one, featuring everyone's favorite droid (besides R2-D2 and C3-PO of course), BB-8! Fun to watch and now fun to build, BB-8 has over 1,000 pieces and thanks to a clever wheel turns and moves, with your help, just like the real thing.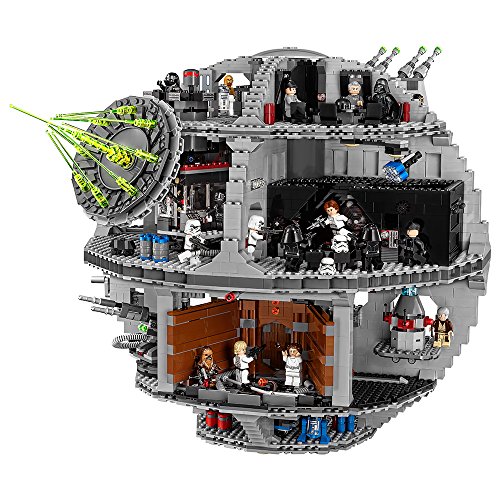 Priced at close to $500, this is a set for true collectors; sorry kids! The Star Wars Death Star is as majestic here as it is on the big screen and will look great wherever you display it. Consisting of over 4,000 pieces it comes with 23 mini figures and is an exact replica of the Evil Empire's battleground and packed with stunning details and multiple scenes and areas from the Death Star.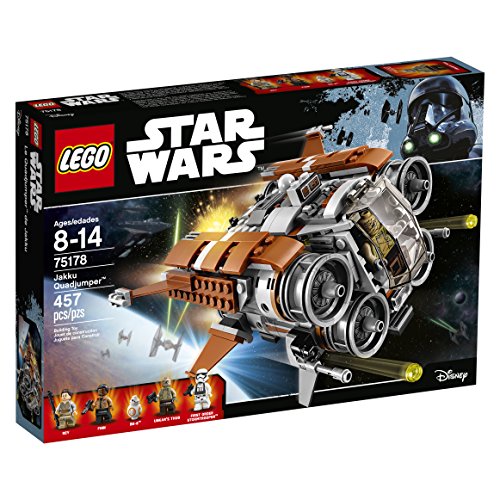 Traverse the sandy dunes of Jakku in style with the help of the Jakku Quad Jumper. Don't worry, you won't be alone. Accompanying you on your adventure is Ray, the fearless Jedi to be, Finn, the rebel stormtrooper, and BB8, a whimsical droid that might just hold the secret to saving the galaxy.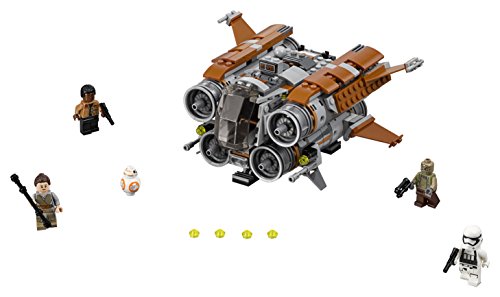 Of course, Lego has a long-standing reputation for making great Star Wars sets, and the Jakku Jumper does well to maintain that legacy. It offers a great opportunity for you to bring your Lego collection into the next generation of Star Wars.
The galaxy won't save itself. Sometimes the strong spirit, will and determination that are all the marks of a good rebel just aren't enough. That's where the Rebel U-Wing Fighter comes into play.
Command a deadly ship, weaving through space as you fight against the evil empire.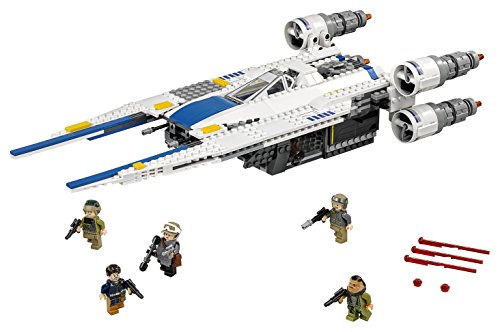 This gorgeous vehicle set is fully decked out, and spares no detail. With six mini-figures that take after characters from the new Star Wars film, "Rogue One", and a highly detailed ship that will look beautiful displayed on your shelf, this set should make a welcomed addition to any collection.
The Millennium Falcon is one of the most iconic images not just from the Star Wars franchise, but just in life. It fostered friendships, romance, adventure, made the Kessel Run in twelve parsecs, and yes, it saved the galaxy. Now it can be yours.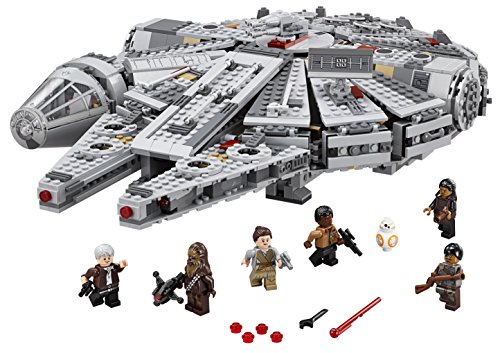 There is a detachable cockpit for getaways and the interior has space for 2 mini-figures, along with a complete control station. The set comes with 6 minifigures with weapons: Rey, Finn, Han Solo, Chewbacca, Tasu Leech, a Kanjiklub Gang Member and a BB-8 Astromech Droid.
Lego has done a really brilliant job with their Star Wars sets, and this beauty is no exception. This set takes a classic ship, and brings it to the next generation.
The evil empire is tough, which is why the rebellion needs to be even tougher. That is where the Y-Wing Starfighter comes into play. Loaded with lasers and misiles, this enormous ship is specially designed to take down even the empires most lethal starfighters.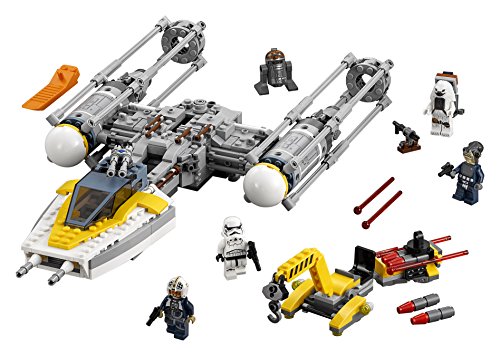 The set itself is gorgeous, offering up a beautiful, detailed design, and a set of five unique mini-figures that is sure to spruce up your collection. The ship itself truly is beautiful, and will look great on your shelf, but with interactive cockpits and cannons, there is also a lot fun to be had playing with this set.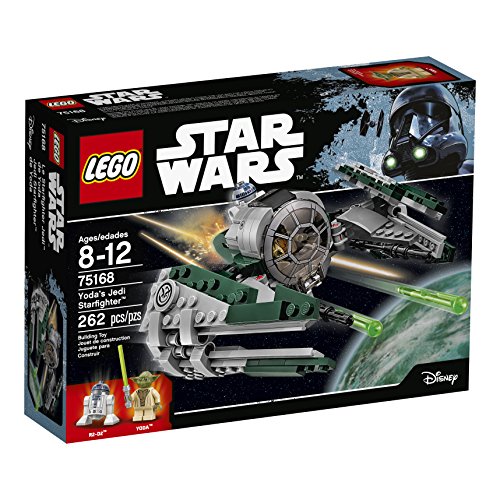 The Jedi have been a powerful order for thousands of years, and in that time, they have produced many of the galaxies most powerful warriors. Of course, none of them can compare to the might of Yoda. Follow the most powerful force user of all time on his journey in his own personal ship, with the help of R2-D2, a droid that has had almost as many adventures as its Jedi Master companion.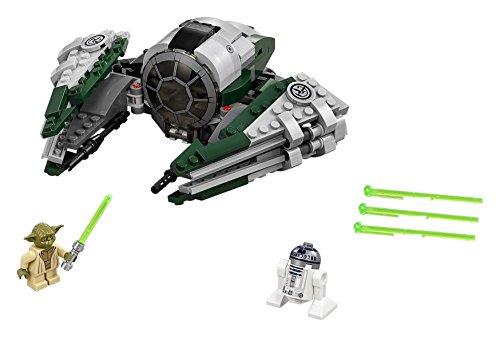 This beautiful set enhances the classic character Yoda, by giving you the opportunity to build his ship: a newer piece of Star Wars lore as seen on the Clone Wars television show.
This set is a must for Star Wars fanatics, as it features one of the most iconic ships in the movies, the tie fighter. Collectors will love that it comes with a display and informative plaque detailing the history of the starship while kids will lovethat it comes with a tie fighter and blaster gun for hours of realistic play.
The starship has a top hatch that opens, and there are over 1,685 pieces, so the whole family can help. Priced at just under $180, it is well worth the investment because it is a classic piece. Recommend for kids 10 and up.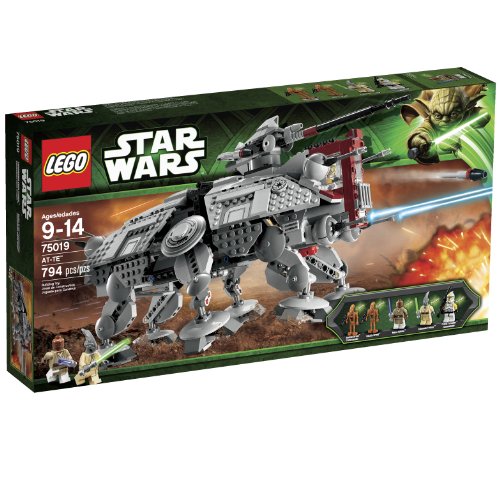 Time to battle the bad guys, and what better way to do it than aboard the Star Wars AT-TETM. This set has moving workable parts, along with a cockpit, lifting handle, and a rotating top-mounted projectile cannon with dual flick missiles.
The cockpit opens to fit a minifigure and if you open the hatch there are extra flick missiles to destroy the enemy. Reasonably priced at just under $200, kids 9 and up can reenact scenes from Star Wars: Episode II Attack of the Clones. Comes with 5 minifigures: Battle Droid, Battle Droid Commander, Mace Windu, Coleman Trebor and a clone commander.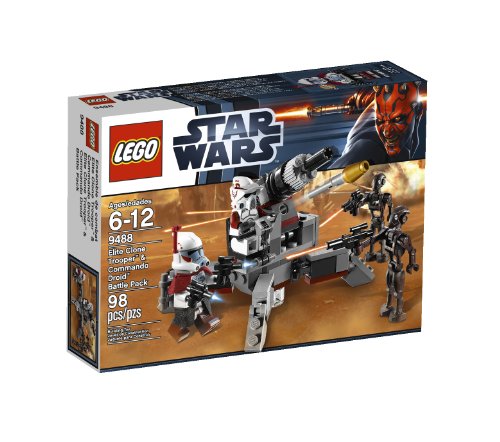 At under $40 this set is a must for any Star Wars fan, especially since it has been discontinued, and there are only a set number left. This set features the Republic artillery cannon, flick missiles, an elevating turret and 5 weapons for imaginary battles.
The elevating turret lets kids point at shoot at any object, and there are 4 minifigures as well: ARC trooper, ARF trooper and 2 commando droids. A great starter set for kids6 or older.
This is a cool set for kids and fans as it lets you create a clone battle against the Lego Mandalorian Battle Pack. This set is no longer being made, so now is the
perfect time to grab one
.
Simple to assemble
, it is a good set for grade school kids and will hold their attention for years to come.
It has a BARC speeder, and 4 minifigures: 1clone commander, 2 new bomb squad troopers and a new ARF trooper. The BARC speeder can have 1 minifigure sit in it, and there are weapons on either side, so kids can zip through the air chasing the bad guys.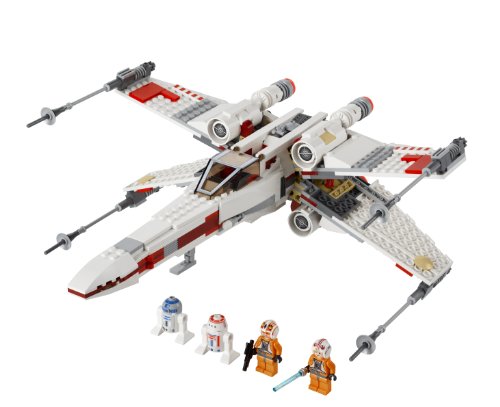 Next to the Millennium Falcon, the X-Wing Starfighter is probably the coolest ship in the series, which means everyone will want to pick up this discontinued set before there are none left.
Priced at just under $200, this is an exact replica and has a cockpit that opens, wings that can fold into attack mode, and retractable landing gear, for realistic, simulated play against the Evil Empire. There are even 2 proton torpedoes that really shoot, so kids can knock down other characters.
In addition to the ship, there are 4 minifigures (Luke Skywalker, Jek Porkins, R2-D2 and R5-D8), as well as 1 weapon, and 1 lightsaber, so kids 8 and up can act out numerous scenes.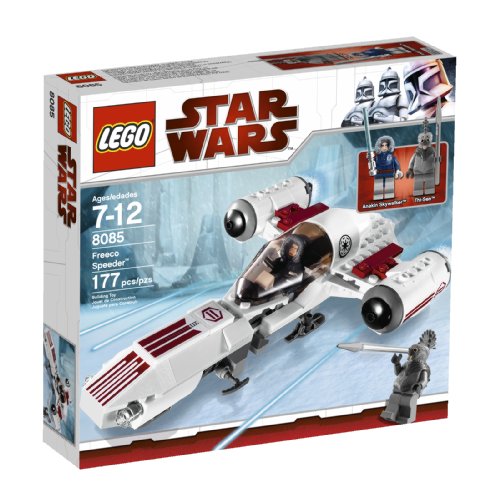 Great as a stand-alone item or to use in tandem with other sets, Anakin Walker's Freeco Speeder is one
fun and eye-catching ship
. This is a new Clone Wars vehicle and is sure to be on every kids wish list.
The set comes not just with the speeder, but an Anakin Walker minifigure and a Talz Chieftain figure with a spear. And if that wasn't enough, the Speeder has a cockpit that opens to seat a figure in it, and a rear cargo area, so kids 7 or older can put weapons and other pieces to store.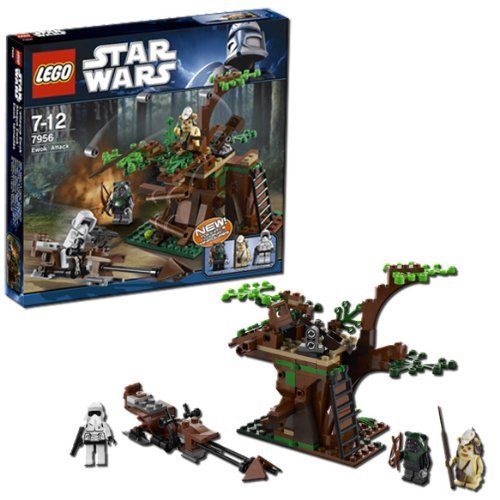 This is one of the more interactive, and fun sets, featuring the
adorable Ewoks
and a treetop hideout for them to jump out of. At $69, you get
your money's worth
, as this set has the hideout, 3 characters (scout trooper with speeder bike, Logray and Ewok Warrior figure) and 3 weapons (spear, sling, and bow weapons).
The treetop hideout itself is packed with cool extras, including a stone launcher, log trap, secret compartment and retractable ladder. Kids will never get bored, as they can pitch stones, hide, and jump out to snare the enemy in countless different ways.
Approved for kids ages 7 and up, this is a great role playing set.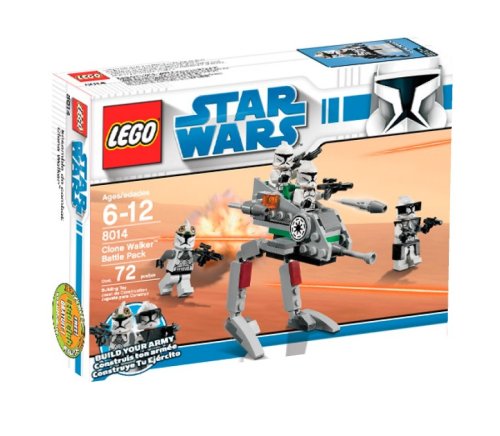 Kids will love
watching this Clone Walker come to life, and parents will
love the price
, at just under $50. This clone walker is lots of fun, as it can seat 2 figures and had poseable legs, so it can "walk" and battle anything that stands in its way.
The walker comes with 2 Clone Troopers, a Clone Commander, Clone Gunner, and ARC trooper gear and can be used with any of the other Lego Star Wars sets
If your kids love to battle and pretend fight, this is a great set to pick u. With a command station, 2 Droidekas, Clone Commander, Clone Trooper and a hidden missile, they'll have a ball plotting and executing various maneuvers.
The command station has a hidden missile and opening doors, so figures can sit in it before surprising the enemy. The Droidekas move and open, so kids can pretend to attack, and there are blaster pistols as well, making it the perfect gift for kids6 and up.
I hope my Top 10 Lego Star Wars Sets review helped you see just how special and worthwhile these sets are. Fun, interactive and true to form, they will be loved by kids and collectors everywhere. They bring the world of Star Wars to life, sparking imagination and creativity, as the battle of good and evil continues. Do your part to stop the bad guys and grab one of these sets today.