It's Batman VS Clayface in the Lego Clayface Splat Attack Set 70904 Review
Help Batman fight the infamous shape-shifting villain, Clayface, and free Mayor McCaskill from the clay prison with this Clayface Splat Attack Kit from the newest Lego Batman movie.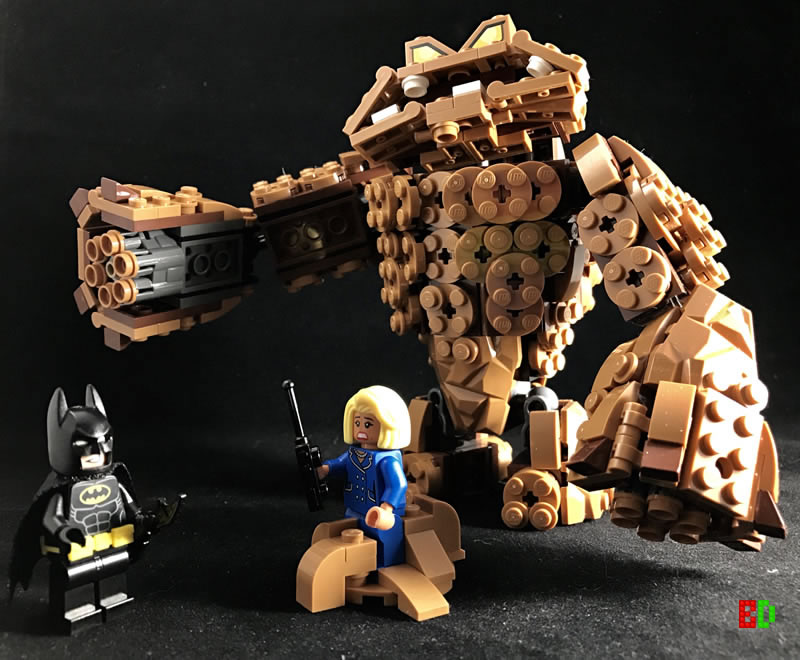 Your kids will enjoy building this Clayface figure, which stands a massive 5 inches tall; not to mention the hours of fun they'll have battling the enormous monster with the included Batman mini figurine.
And once he's built, Clayface's arms, legs, and head are fully movable, for hours of role-playing. Even cooler, he comes complete with 3 interchangeable arms – 2 with a six-stud rapid shooter and one with a massive clay hammer.
The Lego Clayface Splat Attack Kit – What's Included?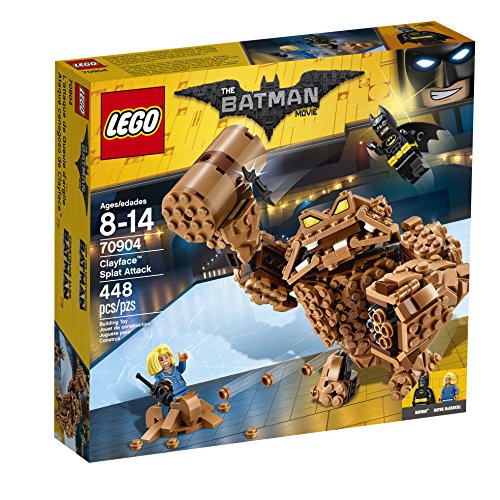 The kit includes 448 pieces, Clayface, and 2 mini figurines
– Batman and Mayor McCaskill. In the box, you'll find 4 numbered bags plus easy assembly instructions.
Clayface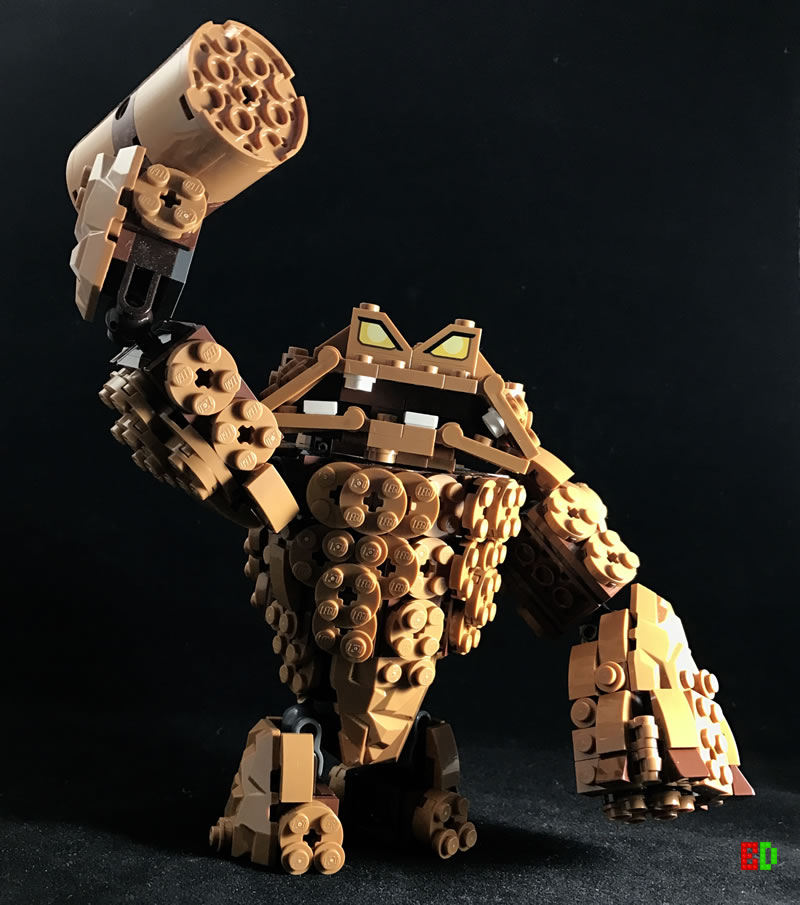 Building Clayface himself will certainly keep everyone entertained for some time as he's made up of various sized bricks, some ball joints and clay shaped pieces and a lot of 1×1 and 2×2 round plates to give him that rough clay-like look.
These round plates are a new Lego addition and will be useful for other creative builds that your children will enjoy.
There are ball joints to connect the head and the legs as well as the arms and forearms. Included are 3 interchangeable forearms for great action play.
Two Mini Figurines
Two mini figurines come in this set:
1. Batman
Batman is dressed in his classic black outfit with a removable black cape and yellow utility belt. His head is two sided with a different expression on each side, and his mask is also removable. Of course, he carries his trusty Batarang which he uses with great skill to fight Clayface and save Mayor McCaskill from the clay prison.
2. Mayor McCaskill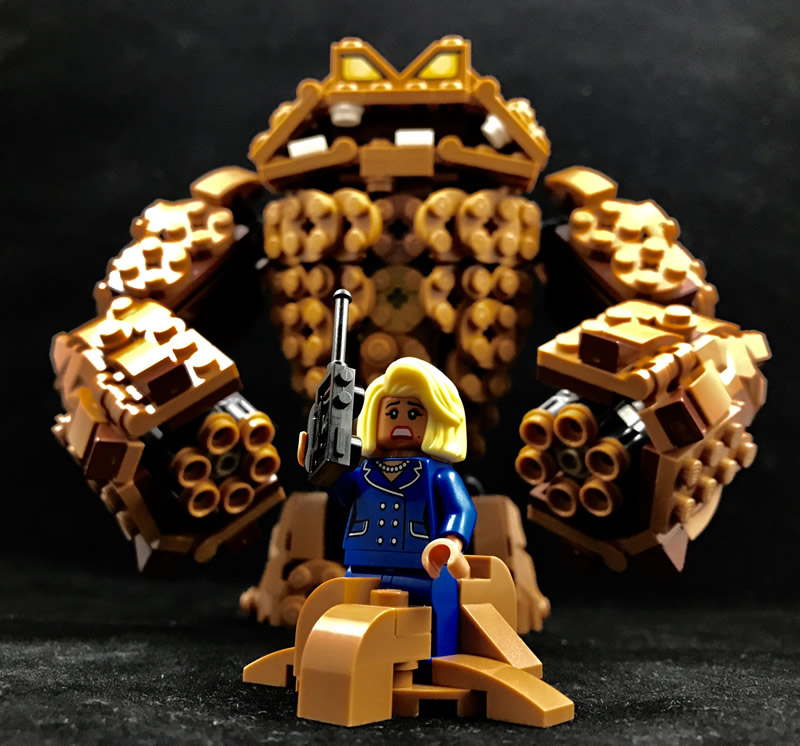 Mayor McCaskill is dressed in a blue business suit. She also has a two-sided head with a different expression on either side. She sports a stylish yellow wig which is also removable and holds a walkie-talkie.
Playtime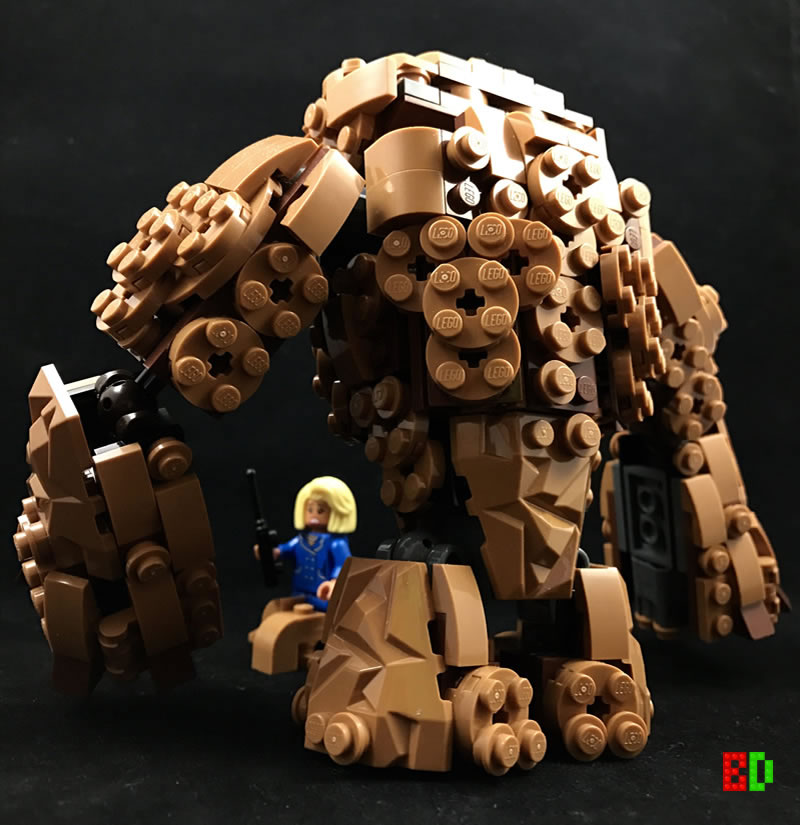 Once your kids have completed building Clayface, they can have a lot of interactive play, as his arms, legs, and head are fully movable. He can pose in many different ways, and his arms are interchangeable.
The arms are attached quite well with the ball joints and won't fall off easily with a little rough play.
He can shoot at Batman with his six-stud shooter arms which pop out tiny round studs when turned. You do get quite a few spare studs just in case one of your kids decides to shoot the dog, and he eats one of the studs accidentally. Of course, we don't encourage shooting at the dog, but kids will be kids!
Swap one of the arms with the giant hammer and try to beat Batman into the ground, who will, of course, use his trusty Batarang to defeat Clayface and send him flying into a pile of Lego clay pieces.
And when playtime is over, Clayface can be put on the shelf in some interesting poses ready for another action filled day tomorrow.