Brickheadz Easter Bunny Set Lego 40271 – More Fun this Easter
Brickheadz is a relatively new theme, launched in 2017, with a comparatively simple construction, a reasonable price (US $9.99) and highly customizable, it was a major sales success. Brickheadz has been gaining popularity ever since its release. Don't believe me? Simply Google with keywords – brickheadz, or custom brickheadz, you'll surprised with the number of results.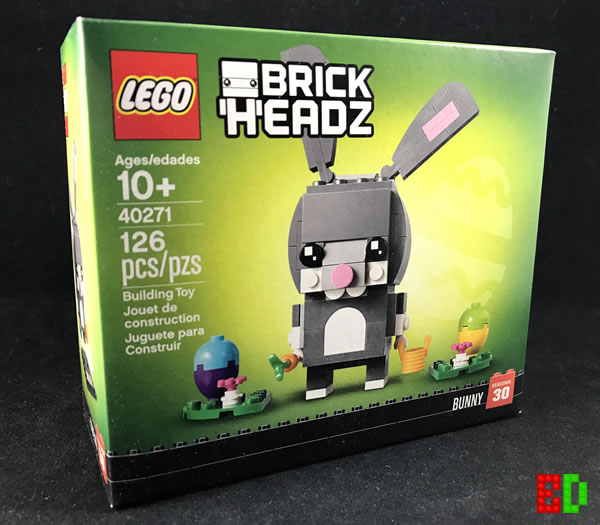 For 2018, Lego expanded the Brickheadz theme, branching into seasonal offerings. With 6 figures correlate to different holidays, Bee for Valentine's Day (previously reviewed), Bunny for Easter, Witch for Halloween, Turkey for Thanksgiving, and Mr. & Mrs. Claus for Christmas.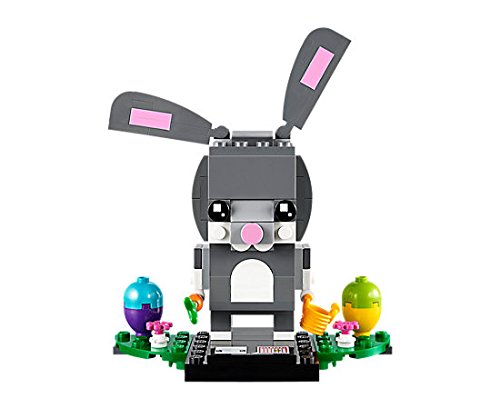 This Easter bunny set
is the second set in this seasonal series, and with 126 pieces, you get to build a cute grey and white bunny figure, a small base with two flowers and two colorful egg-like decorations. One hand of the bunny holds a carrot and the hand holding a basket for egg hunt.
However, this little bunny figure will have an empty basket as Lego did not include any egg pieces with this set! What a disappointment…….throw in 4 or 5 different colored egg pieces, in my opinion, will compliments and complete this set perfectly. But at a MSRP of USD $9.99[/easyazon], it is a minor oversight that I can live with!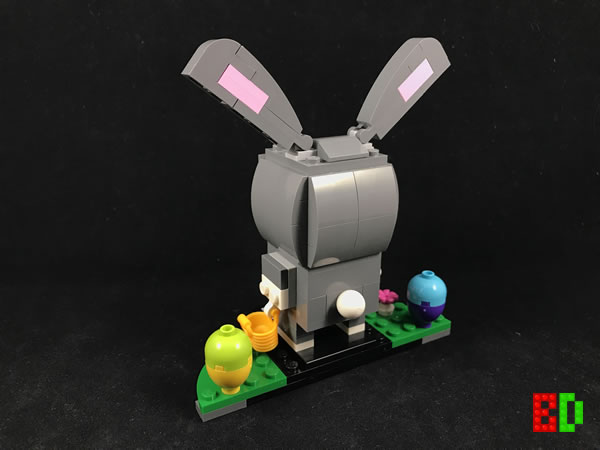 ……Next up will be the witch for Halloween, available September 2018.