Be A Superhero With the LEGO Wonder Woman Dorm Set
"Can I have an invisible motorbike when I grow up?" That was the question my 7-year old daughter asked me as I drove her to school. It's good I knew where she got that idea, or else I may have been—not Wonder Woman, but a wondering woman. And while odds are slim they'll ever make Wonder Woman's famous invisible motorbike, I can be supermom and give her one right now thanks to Lego!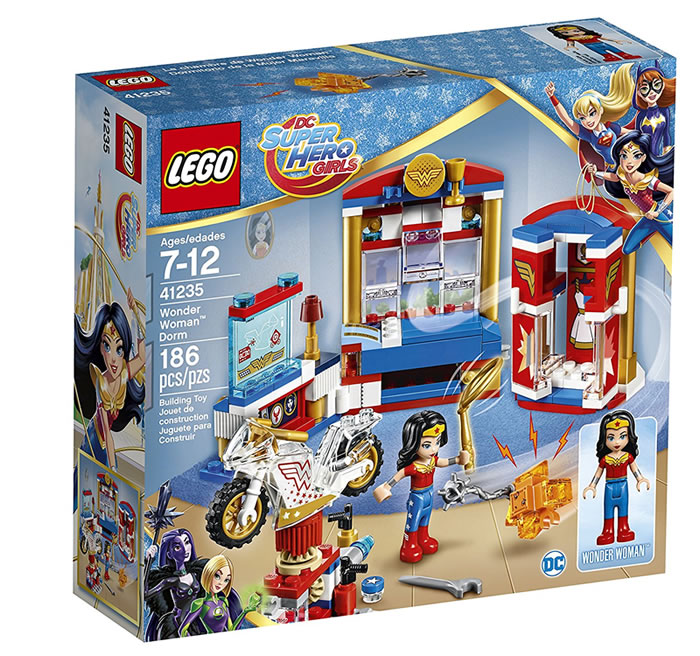 LEGO's Wonder Woman Dorm building set is a wonderful way to stir the imagination!  Not only do girls and boys need heroes to look up to, they also need toys that stir their creativity and imagination. And that's exactly what LEGOs are for!
LEGO's Wonder Woman Dorm Features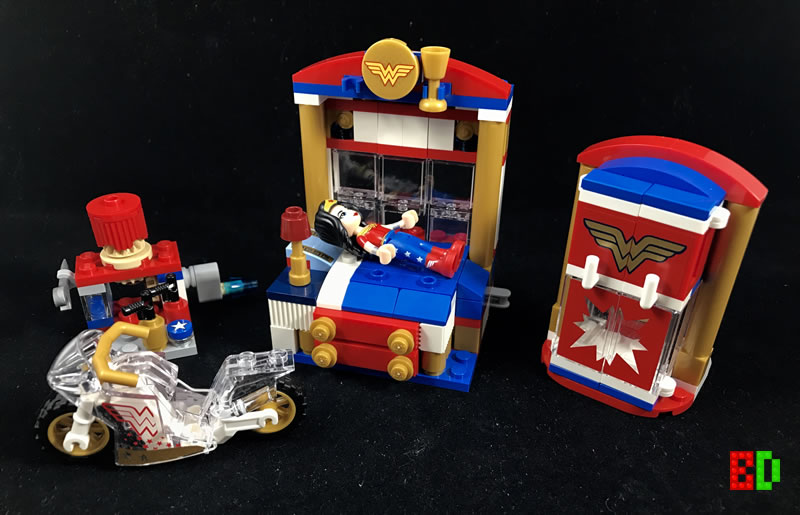 Here are some features of this new LEGO Wonder Woman Dorm building set. The Wonder Woman mini figure comes to life when she is able to sit on the motorbike. It isn't invisible all the time and can sit on the rotating workstation when it needs maintenance. Wonder Woman can work on it with her wrench, making sure it's ready for the next big adventure.
Wonder Woman also has a wardrobe with working doors
that open to keep her outfits in. And if she gets tired she can lay down on her bed, which has a window behind it that also opens. Above the window is space for her trophy and below her bed is a secret drawer and screen. Just make sure that suspicious looking orange Kryptonite doesn't get in through the window and hide in the wardrobe, waiting to steal the Golden Lasso. If it does, Wonder Woman can capture it before it's too late.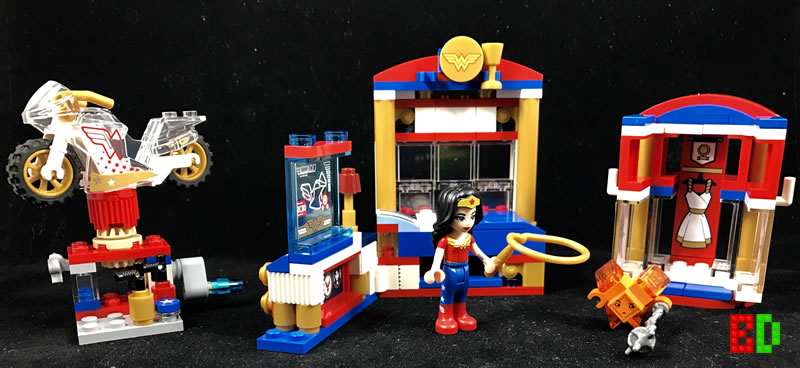 The bed and wardrobe are approximately three inches high and six inches wide. The motorcycle is two inches long, over one inch high, and under one inch wide. The workstation measures over one inch high, one inch wide and one inch deep.
This play and building LEGO kit will be an exciting first time playing out Wonder Woman adventures and can keep your kids happy and busy for hours. This kit has 186 pieces and is recommended for ages 7-12. It comes with easy to understand directions. You can interchange pieces with the Super Hero High or other sets like Batgirl Batjet Chase, Lashina Tank, Harley Quinn to the Rescue, and Bumblebee Helicopter.
Conclusion
It is such a great feeling when you realize that your children are benefiting from the different types of toys you buy them. I used to wonder about my daughter because she is an only child and even when I would play with her, she didn't seem to use her imagination like I've seen other children do. Then one day we were visiting her cousin who had some LEGO building kits; my daughter got so involved with putting the pieces together and making up stories with the various mini figures that she didn't want to go home!
Finally, there was something that stirred her imagination! I couldn't wait to go to the toy store to pick up some LEGO kits and you'll feel the same way once you pick up the Wonder Woman Dorm set.