LEGO 76081 Guardians of the Galaxy Vol. 2 The Milano Vs The Abilisk
Marvel's Guardians of the Galaxy Vol. 2 just hit theaters and has already broken records, with over 140 million fans going to watch it this past weekend. And now fans of the movie can bring the action home thanks to Lego, who just released their newest set: Lego 76081 The Milano vs The Abilisk, featuring new mini figure designs and an updated Milano from the movie.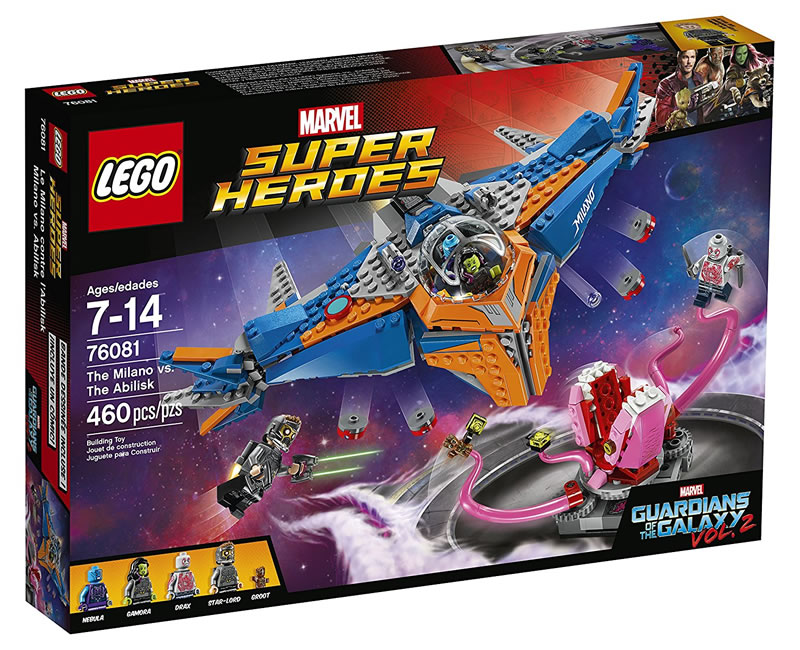 Lego 76081 The Milano vs The Abilisk
This set has two big builds for kids, the Milano and the Abilisk. The Milano is the Guardians' ship and has an opening cockpit, with spaces for full-size minifigs, and one small minifig. It also has movable wings, two stud shooters, and a twin bomb drop. Kids will love all the moving parts, as well as the great color scheme, featuring blue, orange and gray bricks.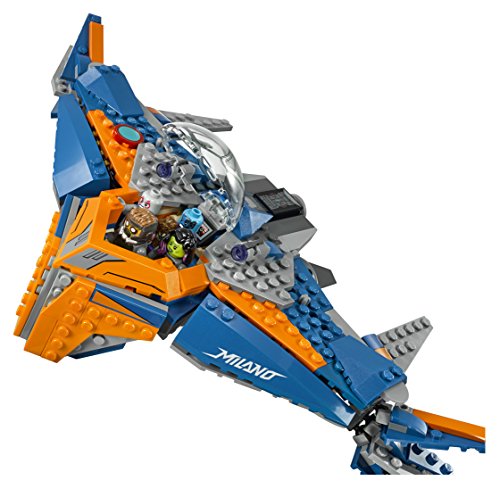 The Abilisk is a creature that the Guardians must defeat
and looks a bit like a large tentacled octopus, with teeth. It's built on a gear system, so when you turn the mechanism, the tentacles move and the mouth opens and closes;. The tentacles and the mouth, which has a hinge, can be opened and closed manually as well. These realistic play elements put this set in a class by itself and add a layer of depth to play time.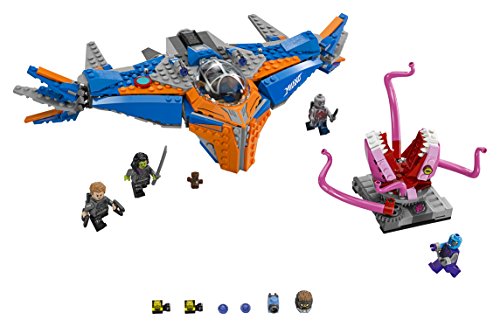 But it's the mini figures that really make the set come to life thanks to intricate and realistic detailing. Peter Quill, or Star-Lord as he is better known,  is the only minifig for this new wave who is in two sets. The version in this set has metallic gray clothing, and details on the back for his jet pack. He has a double sided face, both sides have stubble. One side is smiling, and the other looks angry. He has his quad blaster, his Star-Lord helmet, and while he has jet pack printing, he also has a jet pack accessory piece.
Gamora also has a double sided head and wears very similar clothing. Her black hair pieces have some pink printing, just like her black and pink hair in the movie. She is lime green and comes with a silver katana. Then there is Drax, who is very impressive. He is gray and has red printing details. In the movie, his red details include skulls; for his mini figure, these have been replaced with Lego heads. He has a single sided head, with an angry expression and two daggers.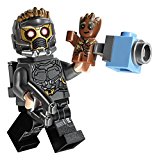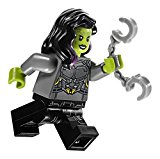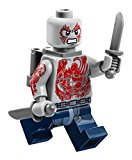 The fourth mini figure is Nebula, Gamora's adopted sister. She's blue in color, but has gray areas to represent her partially cyberkinetic body. She has one pearl silver arm, and comes with a pair of handcuffs.
Last, but not least is the minifig of baby Groot. He's much smaller than the other four figures, reaching their waists when you stand them side by side. He's incredibly detailed, and is printed with a bark design. He can still hold accessories, and comes with a blue speaker, and two Annulax batteries.
Lego Guardians Pretend Play
As the Abilisk tries to eat Star-Lord, Drax throws his dagger at it. Nebula watches from the side, until Gamora shouts at her to help them. Gamora tries to hit the Abilisk with her Katana, but is hit by a movig tentacle. Groot ignores all of this and sets up his speaker, because all he wants to do is dance.
The Lego 76081 The Milano vs The Abilisk set is aimed at children seven years and over. It's a 460 piece set, and with the two big builds, it really encourages building skills. Once it's built, it provides hours of creative, role play. It works really well in any Lego collection, but with the Lego 76079 Ravager Attack set, you'll have all of the Guardians minifigs.