Lego Ninjago Movie Temple of The Ultimate Ultimate Weapon 70617
It's no secret how much kids love Lego sets, but what is a secret, or was, is how spectacular the newest one is. I'm talking, of course, about the LEGO Ninjago Temple Ultimate Ultimate Weapon Set. Taken straight out of the city of Ninjago, this Temple is every kid's dream, with hidden traps, secret rooms and more. Come discover what makes this new kit such a must-have- for children and collectors!
Lego Ninjago: Coming to a Theater Near You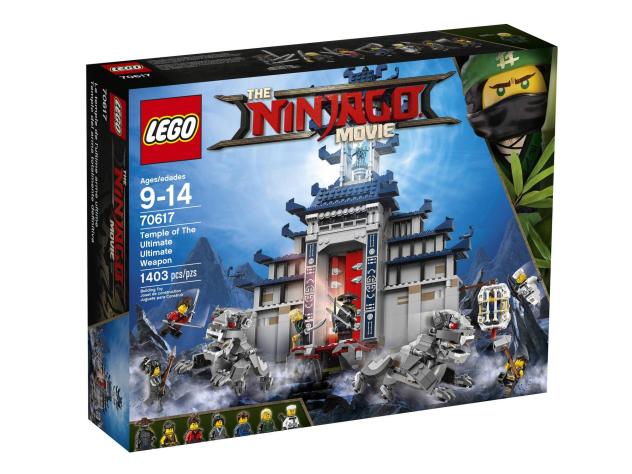 You may not know this, but Lego Ninjago is not just a TV series; it's also an upcoming movie that is set to hit theaters this September and guaranteed to have kids mesmerized. Full of laughter and action, the star of the movie is Lloyd, a kid who just wants his dad to notice him and to make friends.
Unfortunately, none of that is going to happen the way he expects. You see, it turns out Lloyd's dad is the ruthless Lord Garmadon and wants nothing more to destroy Ninjago. Which is why none of the kids want to hang with him. But not to worry because Lloyd and the other kids, with the help of the ever-wise (and quite funny) Master Wu, are about to become ninjas and beat Garmadon at his own game.
LEGO Ninjago Temple Ultimate Ultimate Weapon Set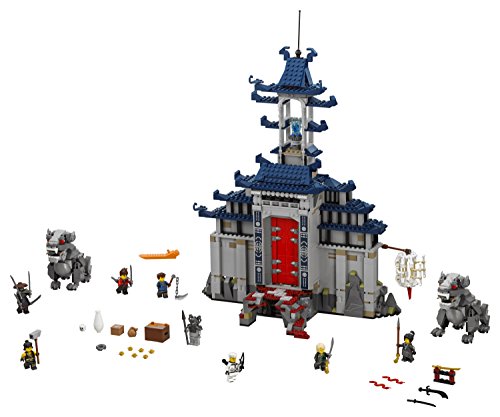 There's a majestic, ancient temple, one that has stood for centuries
, under attack and it's up to Lloyd and his ninja friends to make sure it stays that way. But it won't be easy because Garmadon is determined to get inside and hide the hidden scroll with the secret to unlimited gold!
This set is every child's dream, starting with the temple. Designed with eye-catching red white and navy blue bricks, it resembles an authentic Chinese pagoda and is a blast to build. The intricate design is great for building dexterity and focus, engaging kids for hours. It's also a lot of fun, giving children a sense of accomplishment once it's finished.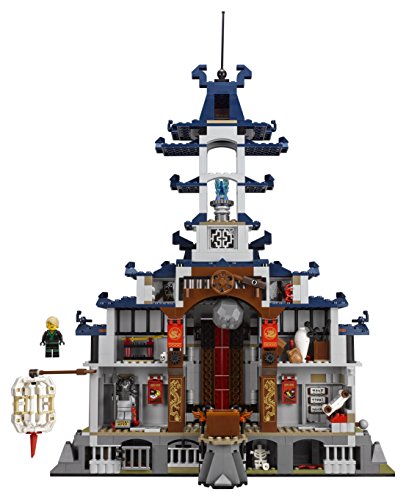 And once the fun of building is done there's still all the fun of exploring and playing. This temple is filled with secrets and booby traps, so every time kids play they'll find something new. There's a trap door to nab Garmadon when he tries to sneak in, along with a hidden compartment to drop rocks on his and his henchmen's heads!
But if he does get in don't worry; there's an escape hatch for Lloyd and the others to use to get away quick. There's also a stash of dynamite to "blow away" anyone who gets too close to the ancient scroll. Shhh, don't tell Garmadon, it's in the library. And once Lloyd and the others grab him there's a cage to imprison him.
What is included in the Box
What is great about this set is that it comes with 9 mini figures so that kids can play with their siblings, cousins, and friends- there is one for everyone! The figures in this set include: Lloyd, Kai, Nya, Cole, Zane, Jay, Jungle Garmadon, and 2 temple guardians; the temple guardians, which look like huge panthers, are buildable, giving children more to do.
Jungle Gramadon is exclusive to this set, with 4 arms and 4 swords, to cause even more trouble, and he has a unique jungle outfit. But it's okay because the others have plenty to fight him with. There are kai and his 2 katanas, Nya's tasseled spear, Cole and his hammer, Zane with his bow and arrow, Lloyd and his Chinese tasseled sword, and Jay with a chain with spike.
Role Playing Fun!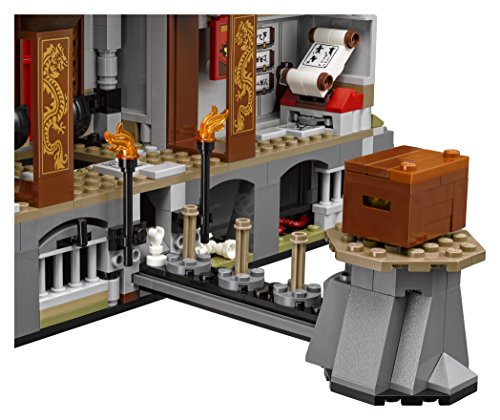 There's an eerie blue light coming from inside the temple. As Lloyd and Zane keep watch, they notice a shadow across the front door. They listen and wait; suddenly Garmadon and his men appear, ready to siege the temple. Too bad for him Nya and Kai are lurking behind him, ready to take him down. Cole lets the dynamite go, knocking them back and Nya quickly captures him!
With the LEGO Ninjago Temple Ultimate Ultimate Weapon Set kids can make up scenarios like this day and night. Full of great pieces and lots of fun to assemble, this latest set is sure to encourage creativity and let children explore different ideas. Made to last, it's great on its own or with other sets, so grab one today.