A Closer Look At The Lego Ninjago Samurai VXL: Meet The Mysterious Samurai X
The Lego Ninjago Samurai VXL is one of the latest Lego sets released for 2017 and already it's a favorite among kids and parents. A replica of one of the vehicles from the upcoming season of the Lego Ninjago series, The Hands Of Time, it is a fun build that will provide endless hours of fun. The Hands of Time series will pick up the story of Kai, Cole, Jay, Zane, Nya and Master Wu where the mini movie Day of the Departed left off, as well as introduce the new Samurai X.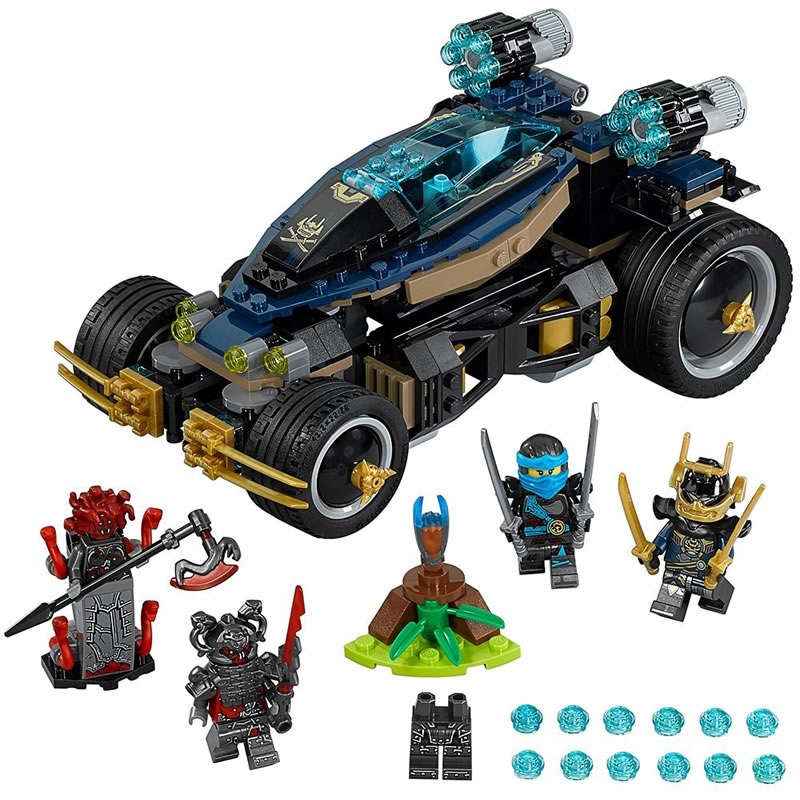 Ninjago has become a really popular series, both as a TV show and as Lego sets, allowing children are really able to engage with the characters and the story lines.  Let's check out this new set and see what it has to offer.
The Lego Ninjago Samurai VXL
The Lego Ninjago 70625 is a great looking vehicle which can be used with any Lego Ninjago collection. Featuring an armored design with some really great features, the cockpit is a translucent blue Lego windshield, which opens for the minifigs to get in and out. It has big rubber wheels, to go over bumpy roads or couches, and a special four wheel drive tilting system for better steering. Plus, it's equipped with dual six-stud rapid shooters and golden ninja elements, for realistic role play.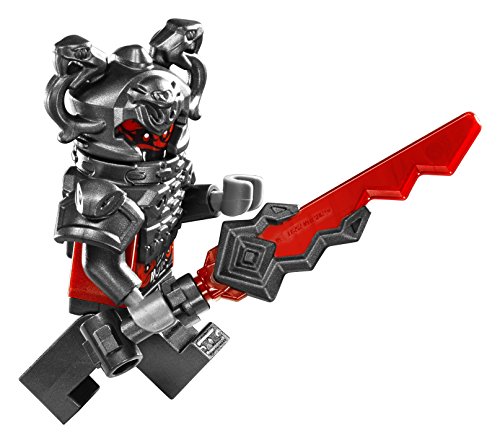 In addition to the Samurai VXL, there is also the coveted Slow-Mo Time Blade with detachable Time Blade stand and a set of four mini figures with weapons. Mini figures include Fusion Nya with two katanas, General Machia with a Vermillion axe, and Rivett with a Vermillion sword. The fourth minifig is the new Samurai X, which is an entirely new for Spring 2017 minifigure. He comes with two golden katanas and his mysterious origin lets kids use their creativity.
The Samurai VXL set really encourages not only construction and building play, but pretend play and role playing as well. Your child can use the minifigs from this set, and the other Lego Ninjago sets to re-enact scenes from the TV series, or change them to how they thought they should have been.
The Lego Samurai VXL Play Scenario
Here's a fun role-playing scenario: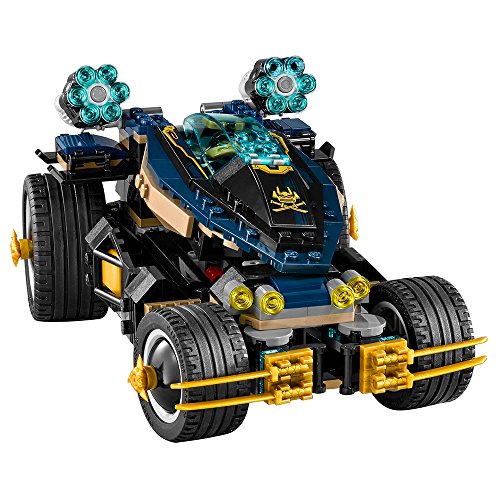 General Machia and Rivett are trying to get the Slow-Mo Time Blade, but they're not going to use it for good. Nya must stop them. She stands between them and the Time Blade, her katanas in her hand, and says 'I will never let you get the Time Blade.' Machia laughs, and all three hear a roar of an engine. A vehicle approaches and Samurai X jumps out, but is this new samurai here to help Nya, or to help Machia and Rivett?
The Lego Ninjago Samurai VXL looks good, fits in well with the other Ninjago LEGO sets, new and old, and provides hours of enjoyment for children. It is aimed for kids over eight years old and the set has two really interesting selling points. The first is the minifigs. They're incredible and each has its own accessories. The second is the steering system of the vehicle. Tilting the cockpit to steer makes it really versatile as both a construction toy, and as a functional Lego vehicle. The Lego Ninjago Samurai VXL will be a big hit with any Ninjago fan or Lego fan!