Lego Super Heroes 76015 Doc Ock Truck Heist Playset Review: Being Bad Never Felt So Good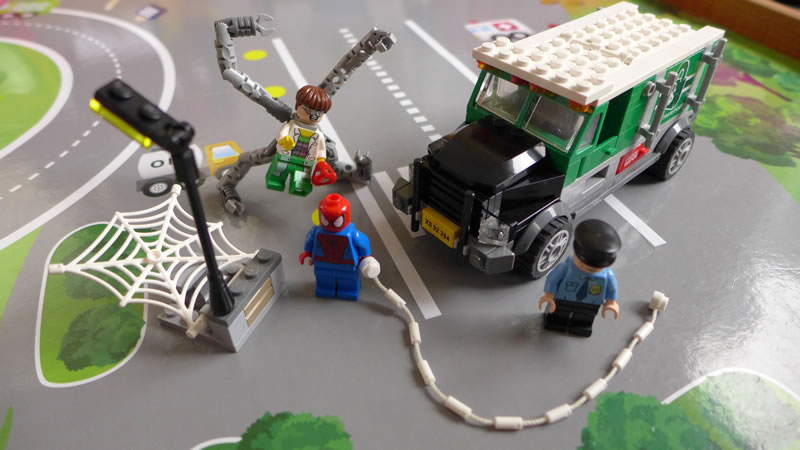 It's not often the bad guys get top billing, but when you Dr. Octopus, the rules don't apply to you. It seems Lego has come out with a really cool new set, featuring, you guessed it, Dr. Octopus, who is the star of this show, er, I mean toy. But don't worry parents, Spider-Man is here too, so the good guys still have a chance.
Called the Lego Super Heroes Doc Ock Truck Heist playset, it has some great interactive features kids will love, and also makes a great gift for comic fans. As you'll see in my review, this is a toy that is sure to be on every kids wish list, so read on to find out what's in the set, what it costs and why Doc Ock is getting top billing.
DR. Octopus: A Villain for the Ages
Doc Ock is one of the most iconic, and fun villains, in the Marvel universe, a mad scientist who is obsessed with Spidey. Considered to be one of the web slingers most dangerous, and intelligent enemies, he has 4 mechanical arms he created that became permanently attached to him during an accident, giving him the Octopus nickname.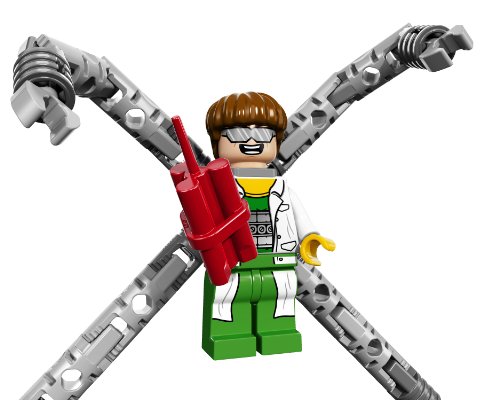 He also gave himself the nickname "The Superior Spider-Man," which just goes to show you how far his obsession goes.
Lego Super Heroes Doc Ock Truck Heist playset
This Lego playset has lots of interesting features to keep your child engaged and entertained for hours at a time. Featuring Dr. Octopus, Spider-Man himself and one really cool truck, there is so much to build and do that the $90 price tag is more than worth it.
Let's start with the biggest selling feature of this set: the working bank truck. The truck looks quite realistic and comes with a guard/driver, so kids can act out various scenarios. The wheels roll smoothly, perfect for imaginary getaway heists.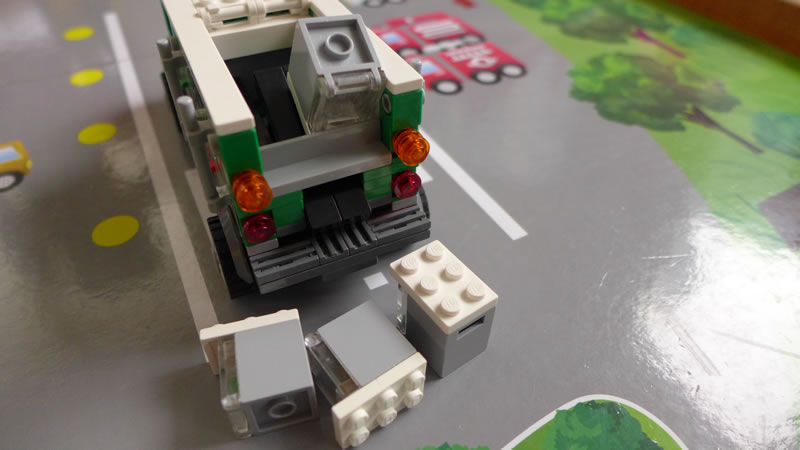 Best of all, there are cash boxes in the back, which can pop out when you press on the secret button, setting off the dynamite. Kids can also pretend to hit bumps and "lose" the money or have Doc Ock "throw" the money at Spidey and try to lose him.
Speaking of the characters, they are very life-like and look just like they do on the big screen. Dr. Octopus comes with his 4 tentacles, great for tearing the roof off the truck or hitting the secret button that ignites the dynamite.
Spider-Man comes with a web to catch the evil genius, letting kids "shoot" and capture him over and over. Spidey has on his signature suit and has only one thing in mind: stopping Doc Ock.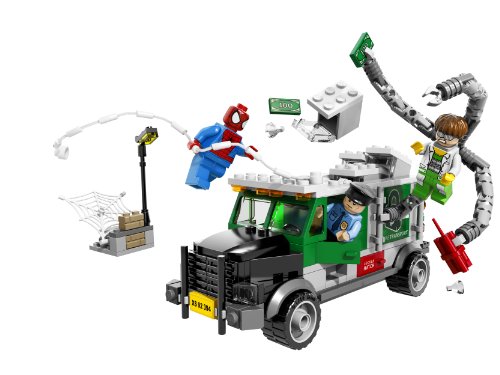 Big on fun and imagination, this Lego Super Heroes Doc Ock Truck Heist set is one kids will love and also a great piece for collectors. The pieces are well-made and can be put together in a variety of ways, challenging kids to create new and interesting combinations.
This toy, much like it's star Doc Ock, is pure evil genius, as evidenced by the number of shoppers who have been raving about it. Your kids will love role-playing with the figures and truck, and any toy that encourages creativity can never be bad- even if the main guy is.