Best LEGO Mech Sets (2020): Drive your Dream Bots Today
Mech and Cheers, Lego style!
With the March 23rd release of the movie Pacific Rim Uprising, the sequel to the surprised 2013 Sci-fi hit movie Pacific Rim – a movie about mecha saving the World from giant monsters.
What is mecha or simply mech?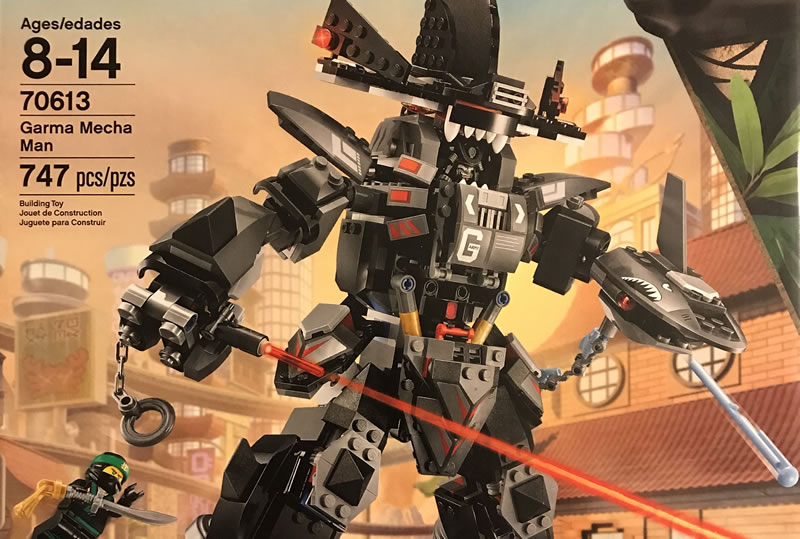 With a quick search on the internet, you'll find some history and background of mech/mecha. Originating from Japanese robot animated television shows from the 70's, it's about a big humanoid robot piloted by a person from within fighting the bad guys who want to conquer the world!
Watching Pacific Rim again and seeing all those awesome looking Jaegers (mech) fighting the Kaiju (deep sea monsters) on screen got me thinking: are there any Lego mech sets out there?
The answer is not just a lowercase yes, but more like an all caps YES! As early as 1984, Lego has released mech sets, though a bit primitive in design, under their Space theme. In 2001, under the Space sub-theme – Life on Mars, one can find multiple mech sets within the theme. Seeing the popularity of these mech sets with the kids, Lego finally released a full-fledged mecha theme – Exo-Force in 2006!
Breaking with the traditional simple circular eyes, Lego went full blown Japanese manga style with the minifigs, with expressive big eyes and spiky hair!
Fast forward to 2018, even though Lego did not obtain the intellectual property license to produce Pacific Rim mech sets, there are various mech sets spanning across various existing themes – Ninjago, Nexo Knights and Superheroes (Marvel and DC).
Top Rated Mech LEGO sets Ever
I have selected the following seven current Lego mech sets for a quick review: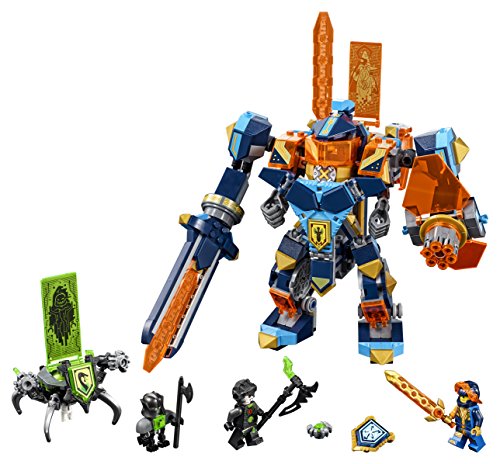 As 2018 is the last year for the Nexo Knights theme, maybe Lego has saved the best for last. This 506 pieces set builds a sharp-looking blue and orange mech. And not just a common mech you build, the main mech houses a smaller mech inside and is piloted by the main character – Clay! Kids will go nuts over this clever combo mechs, that's for sure.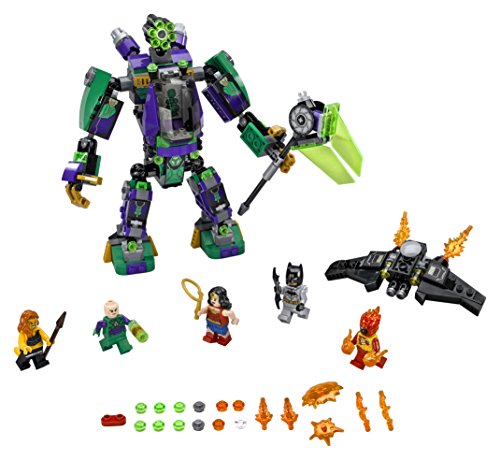 What is the evil Lex Luthor up to lately? In this 406 pieces set, Lex, along with his sidekick Cheetah, terrorized the city with his powerful (Krypton powered?) mech. Fortunately, Wonder Woman, Firestorm and Batman are here to foil the evil plan. Unknown to our superheroes though, Lex has a secret escape pod build into his mech when it is time to bail out.
In 2017, Lego released The Ninjago Movie in theater, and with its Japanese style setting, it is only natural to have mechs featured in it. This 747 pieces set builds a menacing, hammer head shark themed mech for the main antagonist, Garmadon. This will be a big headache for our beloved ninjas!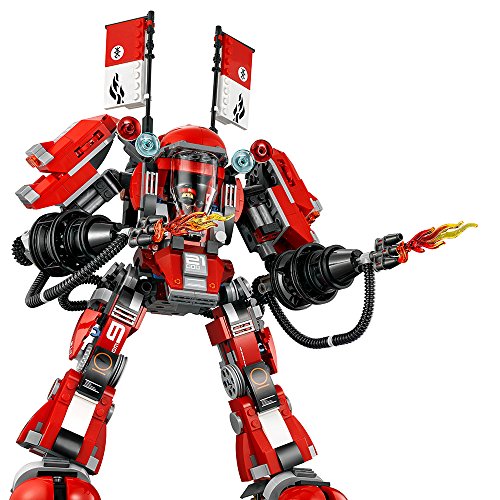 In The Ninjago Movie, Kai, the Ninja of Fire pilots a fire engine red mech. This 944 pieces set constructs the handsome and well-proportioned Fire Mech in minifig scale. With its flame throwers on either arms, it will be a sure-win battle against the evil Garmadon.
The music loving Earth Ninja Cole, pilots the unique, uni-wheel Quake Mech in The Ninjago Movie. With 1202 pieces, this set faithfully re-creates this imposing mobile mech. At over 12 inches tall, and with multiple "speaker style" flick missiles, it will have a massive presence on any kid's toy shelf.
At a very reasonable price under $30, with 375 pieces, this set builds the scene stealing Iron Man's Hulkbuster from the upcoming Avengers Infinity War movie. Piloted by Bruce Banner, along with the high flying Falcon, they are ready to battle Thanos' Black Order member Proxima Midnight and her henchman for the powerful Soul Stone.
Who can forget the scene in the movie: Advengers: Age of UIltron, when Iron Man's Hulkbuster had to battle and hold down the out-of-control Hulk? This 1363 pieces set will let you build an over 10 inches tall Hulkbuster, along with a robotic arms equipped platform to showcase this master piece. You will also get the exclusive Iron Man mark 43 minifigure!