Best LEGO Brickheadz Sets (2019) – Take all SuperHeros and Favorite Characters Home Today
Brickheadz 2018 first wave
Even though it is only April 2018, but it is already a busy time for the popular Lego theme Brickheadz! Lego has just released the first wave of Brickheadz sets. It consists of 6 sets from the upcoming blockbuster movies – "Avengers: Infinity War" and "Solo – A Star Wars Story".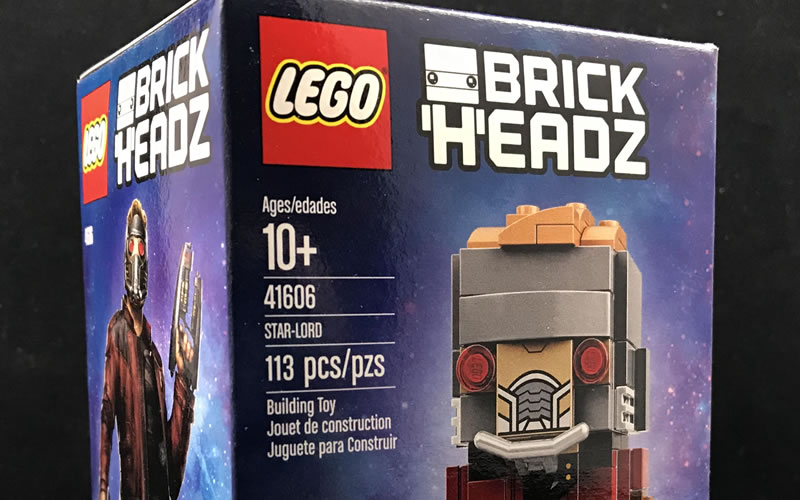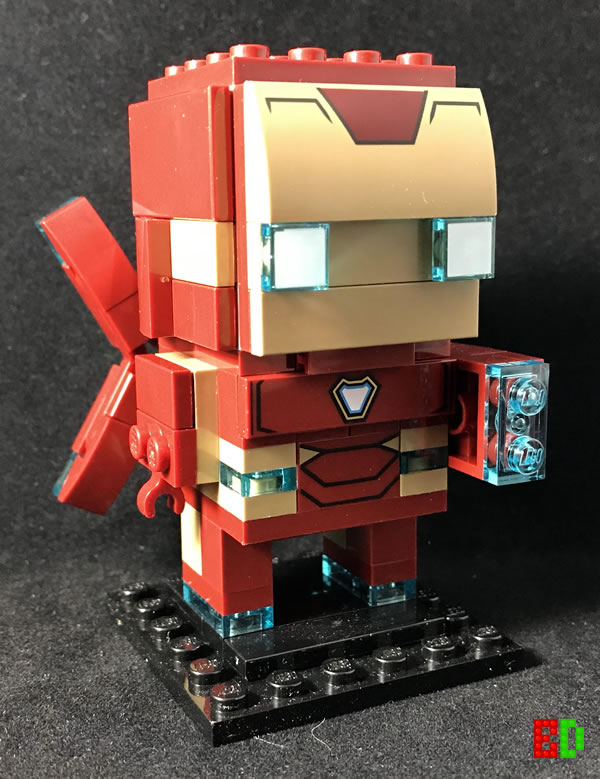 From the upcoming Marvel movie – Avengers: Infinity War movie, here we have Tony Stark's latest and greatest Mark 50 – "Bleeding Edge" armor in Brickheadz form. Complementing the suit's burgundy and brushed gold color, it comes with a laser cannon on his left arm as well as a mysterious X-shaped backpack thrusters.
In my opinion, this set is a perfect companion to the previous series 1 Iron Man Brickheadz set (Set 41590).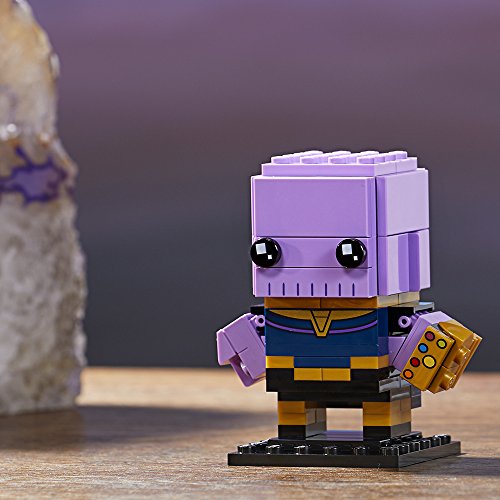 The Mad Titan is the main villain in the latest Avengers movie. Spotting his trademarked purple colored skin, this Brickheadz figure has bulky arms, reminiscent to the Hulk Brickheadz set from series 1 (Set 41592). With the Infinity Gauntlet on his left hand, Thanos will go on a destructive path, to collect all six Infinity Stones and rule the galaxy!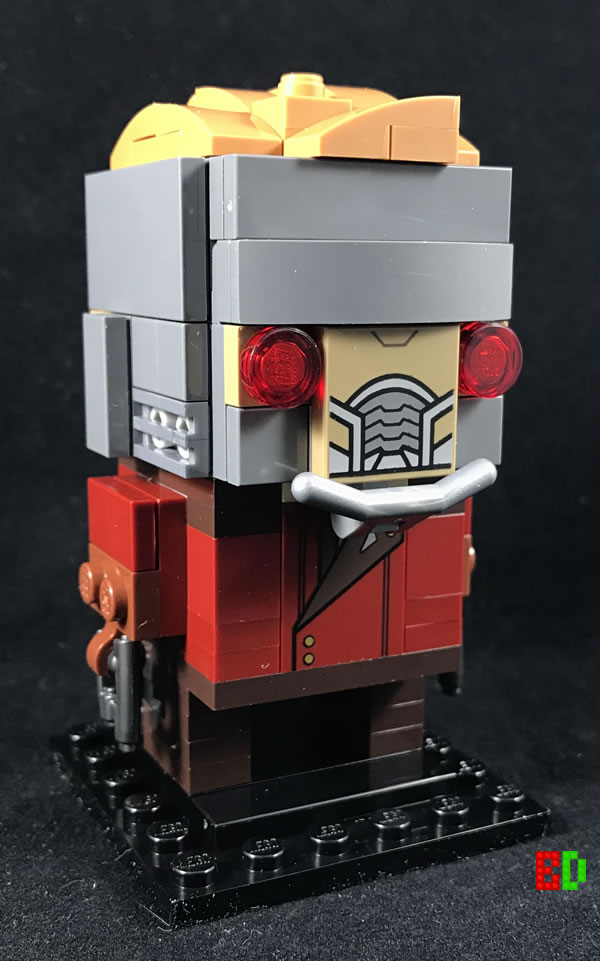 Next up is Star-Lord, last seen on the big screen in Guardians of the Galaxy 2. He and other superheroes will be joining forces in fighting the mighty Thanos. Lego is utilizing some special pieces as well as a printed tile to recreate Star-Lord's unique space mask for this Brickheadz figure.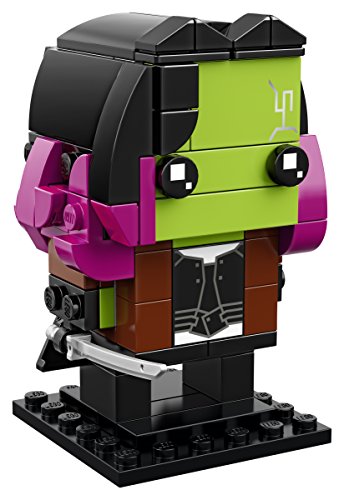 As mentioned previously, since we have the Star-Lord Brickheadz, one can safely assume his love interest and sidekick Gamora will be available also. And yes, you are correct, the sword wielding, lime green skin Gamora Brickheadz figure has her in a maroon and black colored team jacket.
And look at the intricate usage of Lego pieces to form her two tone hair style! I can imagine that Groot, Rocket Raccoon and Drax Brickheadz are not far behind.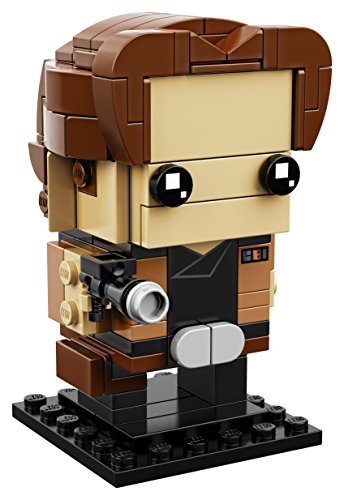 Here we have the title character from the upcoming Star Wars blockbuster movie releasing in May. The famous blaster trotting scoundrel in Brickheadz form! Personally, I think Lego's design team did a marvelous job in mirroring Han's distinctive hair style, his leather belt and buckle in Brickheadz form.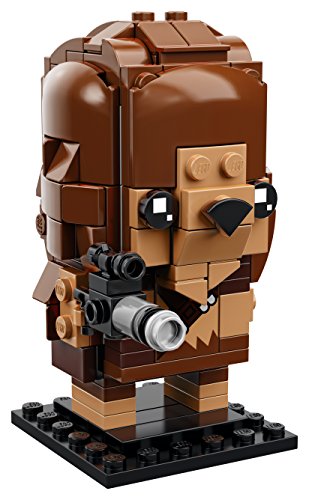 We have Brickheadz Han, so we will definitely need Brickheadz Chewie, right? Market-wise, yes, but in reality, in my opinion, this Chewbacca Brickheadz has the weakest and most odd-looking design out of these six Brickheadz. Since Chewbacca is tall and slender, turning him into a Brickheadz deforms his looks severely, more so than with the Frozone Brickheadz.
Moreover, the use of smooth pieces for Chewie's head makes his fur look more dog-like than Wookie… maybe a Lando and/or Qi'ra Brickheadz will be a better choice instead… just my 2 cents.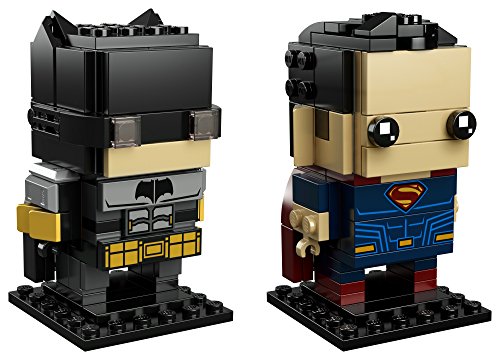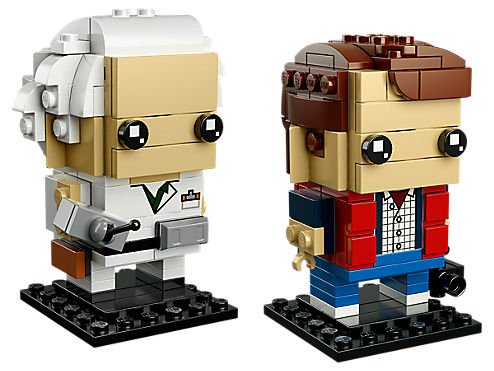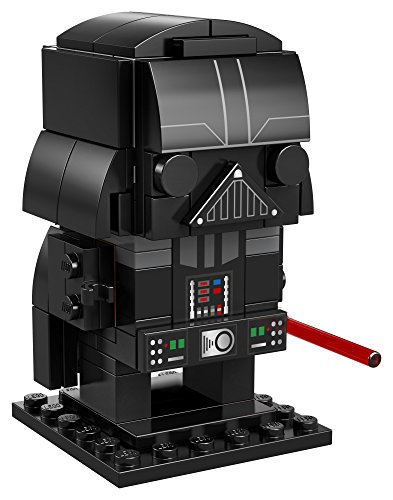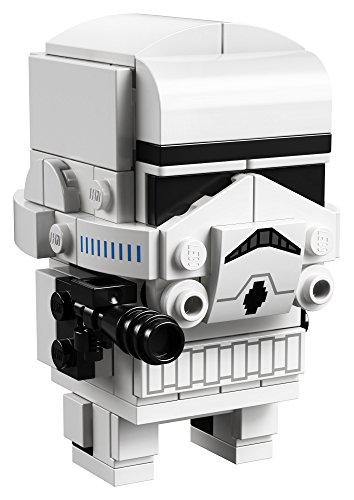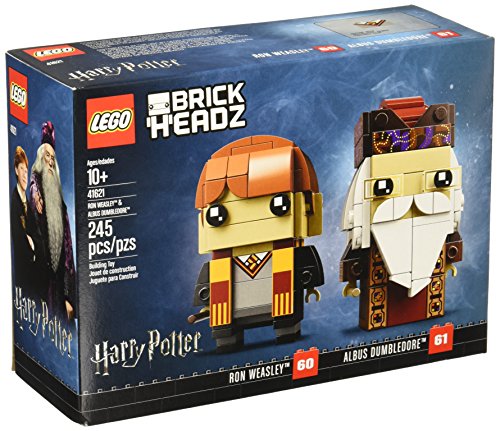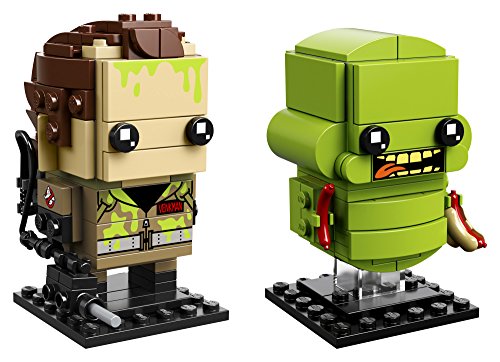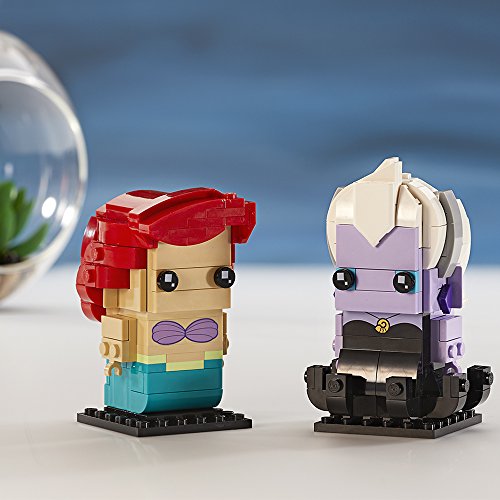 At a relatively affordable MSRP of $9.99 each, these 6 Brickheadz (or maybe 5) sets are looking like best sellers to me!