Best LEGO Speed Champions Sets – Own Your Race Team
Speed Champions is a relatively new theme for Lego. Consisting of mainly sports cars, exotic cars and race cars from various racing series in minifig scale. For 2019, Lego releases five new Speed Champions sets: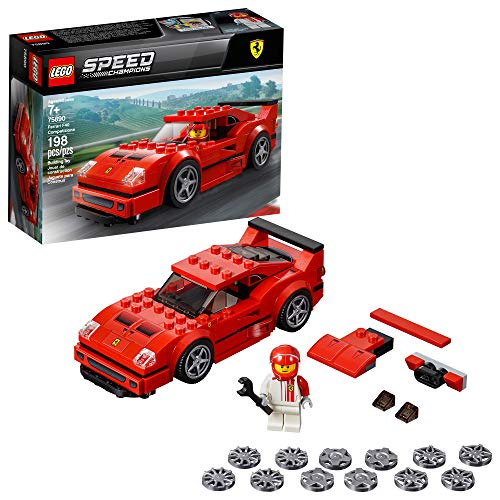 First released back in 2015 as a Creator Expert set (10248), the Ferrari F40 was a dream car to many when the real car debuted in the late 80's. Here we have a minifig version of the same vehicle that can either be built as the street version or with the extra parts, the racing version (Competizione)!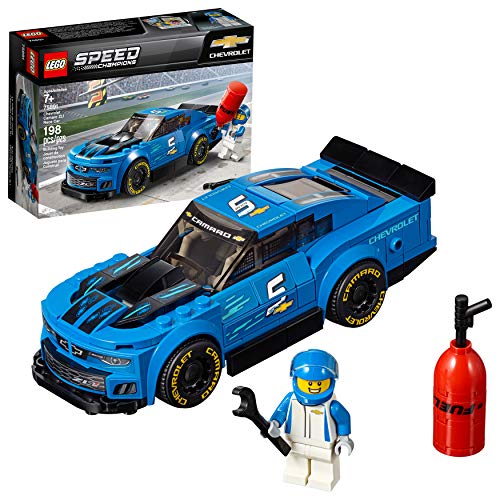 One look at this site and it is clear that this blue race car is none other than the new for 2018 Camaro NASCAR racer. My guess is Lego does not want to pay extra to NASCAR for their license to use its name, in addition to Chevy! If I am not wrong, this is the first Lego set to feature a NASCAR-style vehicle unless you also count the vehicle sets from the movie Cars.
Next up, we have this British super car from McLaren, the Senna, named after the late Brazilian Formula 1 driver Ayrton Senna. Senna is considered to be one of, if not the best F1 driver of all time. With a 789 HP twin-turbo V8 engine and a curb weight of less than 3000 pounds, the McLaren Senna is a lightning quick car both on track as well as on the road, and is a fitting tribute to a great racing driver!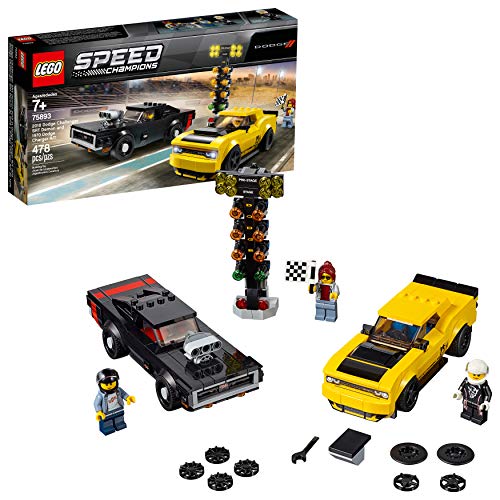 This set consists of a pair of American muscle cars from two different era. With a setting of a drag strip, a classic supercharged Dodge Charger from the 60's versus a modern day Hemi powered Challenger SRT Demon. The result of this drag race…you decide!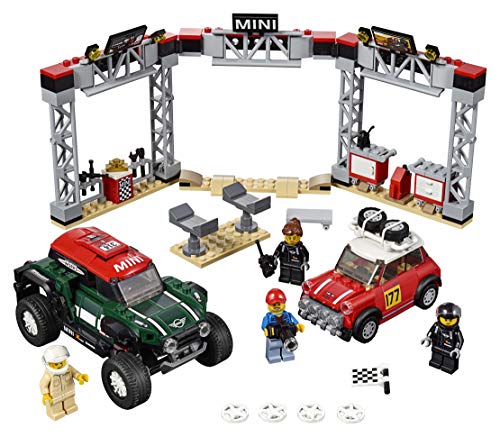 Finally, here we have another old versus new, two-vehicle set. On one end, we have the infamous, original Mini Cooper rally car from 1967- a tiny but mighty red rally car, authentically embodied in minifig scale. On the other end, we have the latest purpose-build, high riding 4×4 Mini Buggy. Also included in this set is a mechanic, tools, and car jack stand in a pit-stop setting.
As one can see, it is a diverse selection of vehicles that will surely cater to any car-loving builder across the globe!