Lego 21148 Minecraft Steve BigFig with Parrot: Build Minecraft at Home
Well, well, well, it is 2019, and kicking off the brand new year, here is a new set from the Minecraft BigFig Series 1! So what exactly is this, you may have asked…..well it is basically a buildable character, dare I say – action figure, from Minecraft.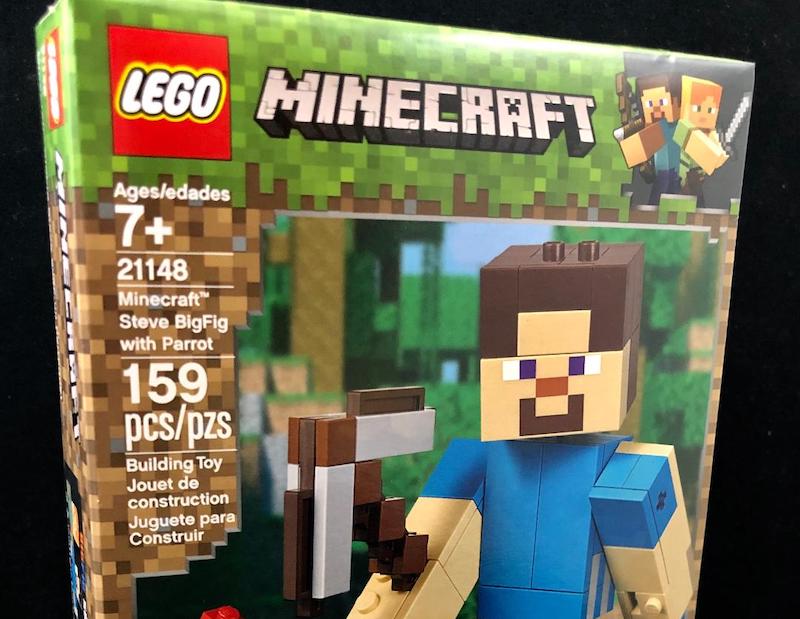 Prior to the release of the BigFig set, LEGO has been releasing a series of Minecraft sets with the game characters as minifigures, aka minifigs since 2012. Now, LEGO has moved up a notch or two, and came out with three BigFig sets:
– 21148 Minecraft Steve BigFig with Parrot
– 21149 Minecraft Alex BigFig with Chicken
– 21150 Minecraft Skeleton BigFig with Magma Cube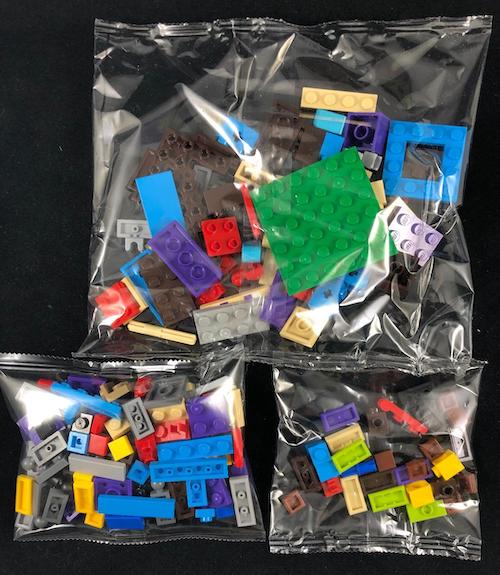 Since I do not play Minecraft and know very little about the game, when I first saw the pics of these BigFig sets, I was not thrilled nor interested. So when I saw this set at the store, I thought to myself….well, if LEGO is trying something new and different, I might as well buy one and check out what the big deal is.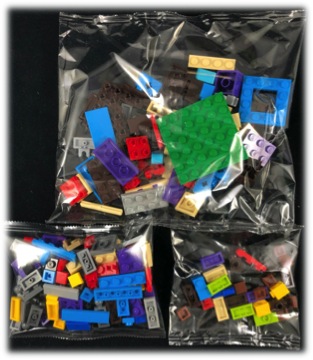 When I got home, upon opening the box, out came three (1 large, 2 small) bags of LEGO pieces, an instruction booklet, and no sticker sheet. Good thing! That means the face is on a printed tile and no need to mess around with centering the sticker!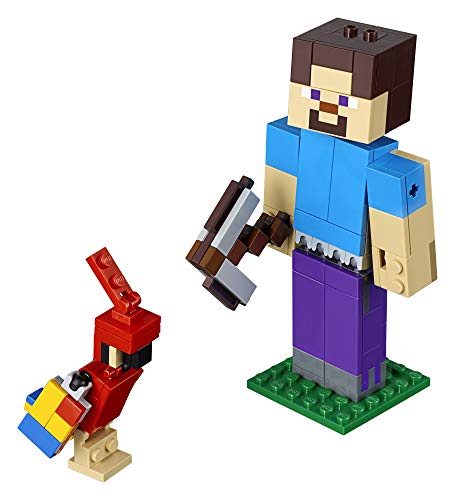 There are a few newly designed pieces for this set, with the most obvious piece being the pickaxe. It is a single molded piece, with studs on both sides. Next, the T-shaped piece is also new and is mainly used as the foot piece.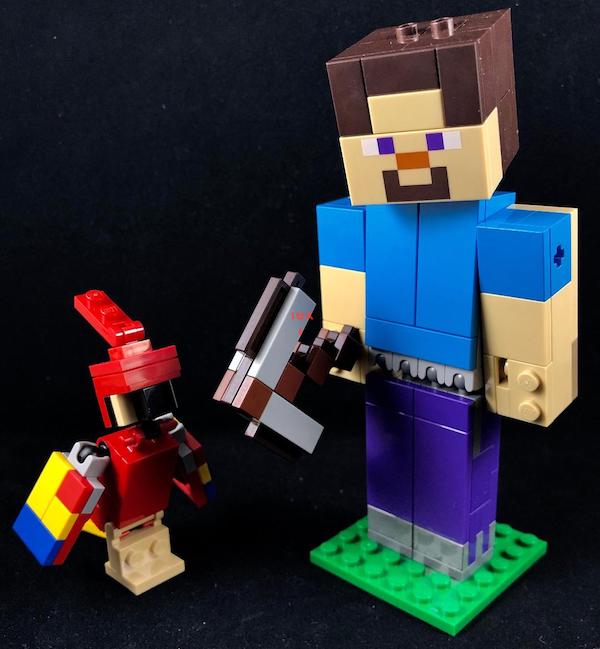 Upon completing the build of the BigFig Steve, and realizing the limited movement of its hands and feet – as it can only move forward and backward, no side movement – it dawned on me on what the big deal of these BigFig sets are… it literally mimics the exact same movements of these characters in the game!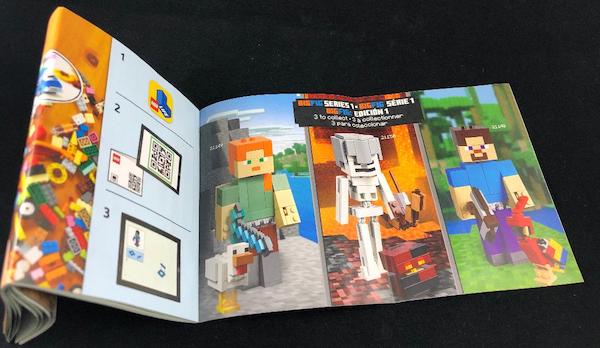 These characters look and feel as if they were pulled straight out from the game…GENIUS!!!
These sets are age rated at 7+, with a MSRP of USD $14.99/each, and with between 142 and 160 pieces to build, should provide a quick and fun building experience.
Don't forget this is only Series 1…..so prepare to see more BigFig Minecraft sets to come in the near future!