LEGO Dimensions Wave 8 Sets: Fun with Imagination
You probably know Lego from their toy business as most of us have came across played with Lego at some point in life. But some of you may not know that Lego also make computer games. For many years, Lego, itself or via partnership with software gaming companies, has been making computer games for PC, console system, portable system as well as mobile devices.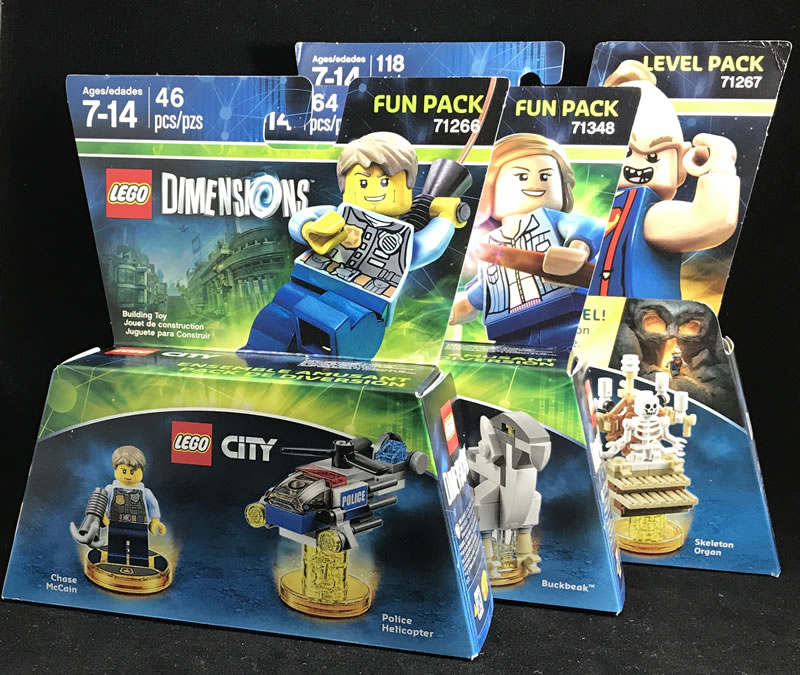 Seeing the success of toys-to-life games like Skylanders and Disney's Infinity, in September 2015, teaming up with TT Games, Lego debuted its own version – Lego Dimensions. What makes Lego Dimensions unique is its diversified collection of characters across different themes and licenses. Characters ranging from Lego's own The Lego Movie, The Lego Batman Movie, Ninjago, Chima to Lord of the Rings, Harry Potter, Back to the Future, The Simpsons, Ghostbusters, Doctor Who, E.T., Scooby-doo, The A-team, Adventure Time, and even Sega's own Sonic the Hedgehog……and many others and added to game through waves of release.
LEGO Dimensions Wave 8 Sets
Now in its second year and arriving at wave 8, we have three new packs being added :
the beloved character from the movie – Sloth, along with 2 minibuilds – the One-Eyed Willy's Pirage Ship and the scary looking Skeleton Organ.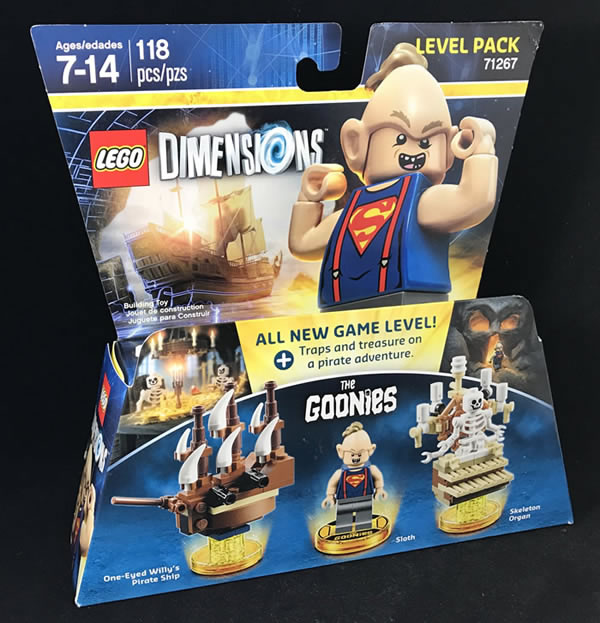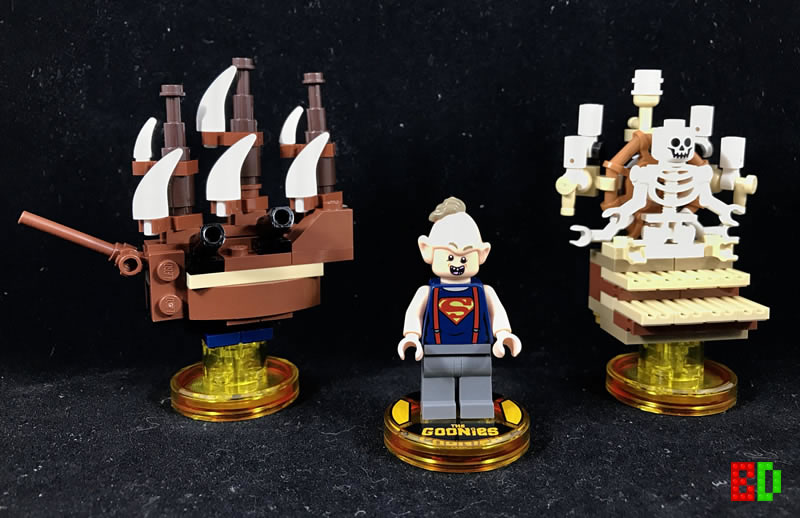 This fun pack comes with the witty Hermione Granger minifig and the loyal hippogriff, Buckbeak minibuild from the movie – Harry Potter and the Prisoner of Azkaban.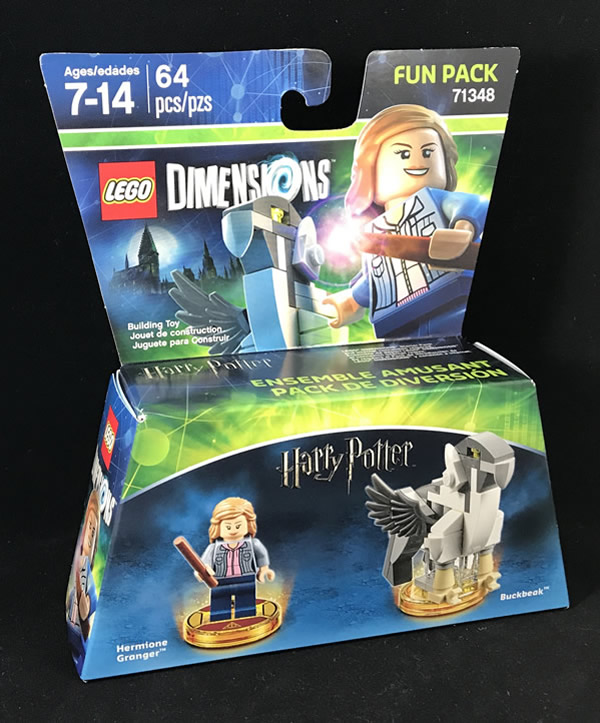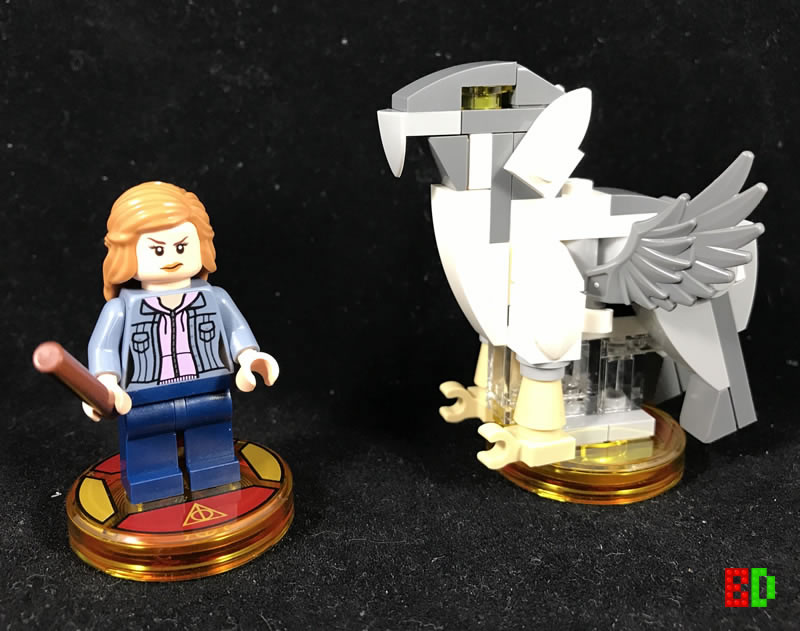 Featuring the return of Chase McCain from the Lego City Undercover game and a police helicopter minibuild.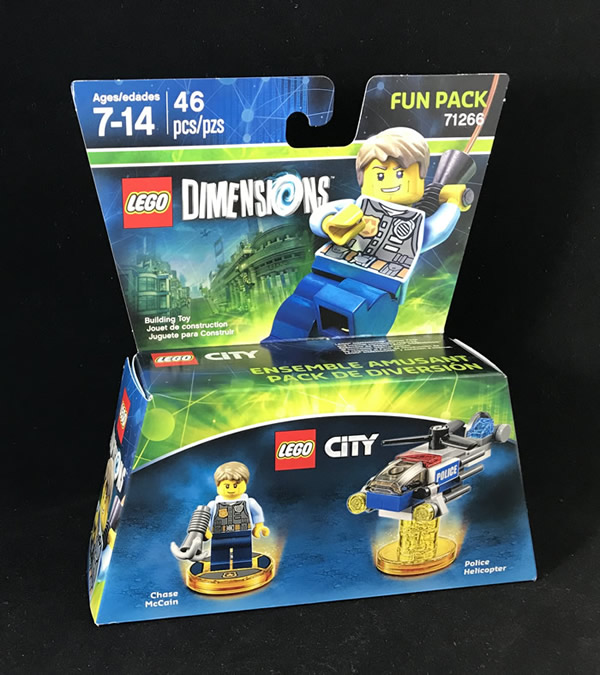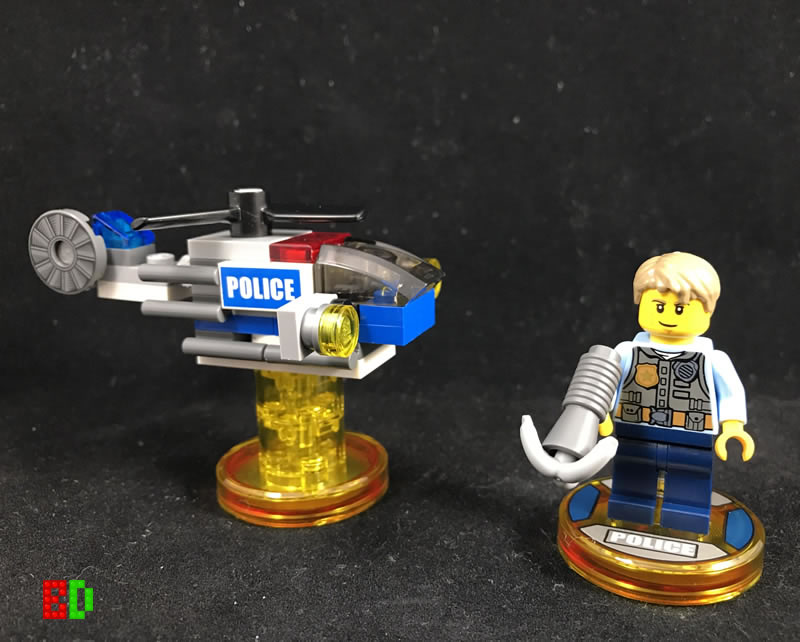 Be sure to check out these packs, especially the nostalgic Goonies Level Pack, and with the exclusive Sloth minifigure, it will surely brings back memories from the 1985 Goonies movie!