LEGO Dimensions Wave 9 Sets
Lego has maintained an impressive presence in the toy industry for many decades now, but in recent years they have expanded their focus to include film and even video games. The results have been tremendous for fans of multimedia entertainment everywhere.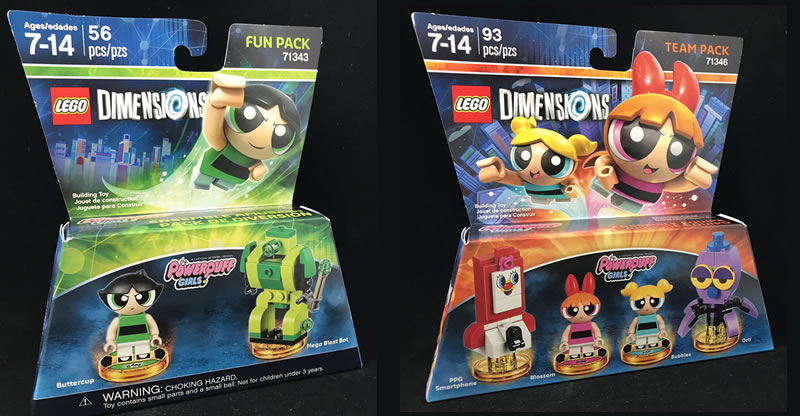 At this point, Lego has released quite a few video games but perhaps none of them have been quite as expansive as Lego Dimensions. If you are not familiar with the game, it offers a combination of popular film and television characters, with the opportunity to collect real life mini-figures to expand your repertoire of in-game playable characters.
Lego is now set to release its ninth and perhaps final wave of collectible/playable mini-figures, and to help prepare for that upcoming release we have assembled an in-depth look at the sets.
Sit back, relax, and enjoy your sneak preview!
How LEGO Dimensions Works
The Lego Dimensions play model is relatively unique, though it is gaining in popularity. How it works is simple: the game itself is available for today's current consoles and comes with a few digital characters as well as a story mode.
To gain more characters, and expand upon the length of the story mode you most buy additional sets of real-life Lego mini-figures. The mini-figures enter into the game as playable character when they are set on a small platform that links up with the game. The more characters you buy, the more levels there are to play!
Wave 9 of LEGO Dimensions: What's Coming Out?
Titans go team pack 71255
As a lifelong fan of the Teen Titans this set is of particular interest to me. The set includes beloved characters Beast Boy and Raven along with a vehicle for Beast Boy, and a "spell book" min-figure Raven.
The figures themselves will look great both for your Lego Collection, as well as your assembly of playable video game characters. If you enjoy superheroes, or just want to add a couple of powerful characters to your Lego Dimensions roster, this set will be a great buy for you.
The kicker? It also comes with an exclusive episode from the popular Teen Titans Go available only to those who have purchased the set.
Titans Go! Fun Pack 71343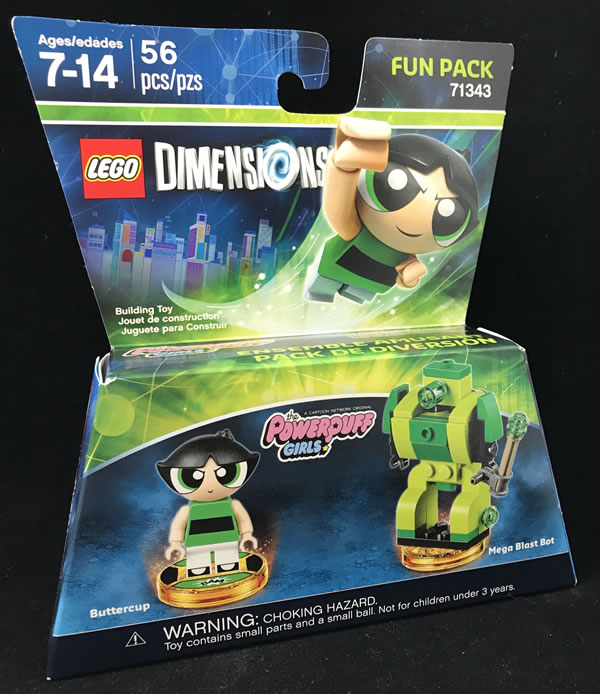 This next set also comes from the world of Teen Titans, and features a character that fans of the show and comic book will recognize and love. For years Starfire has been one of the most powerful characters in the DC universe and now you can use her might to your advantage in Lego Dimensions.
The set also comes with a "Titan Robot," to further extend your powerful character options. Another great set for fans of superheroes, or simply gamers that want a powerful character at their disposal.
Powerpuff Girls Team Pack: 71346
Sugar, spice and everything nice is coming to the world of Legos. The Powerpuff Girls have been a longstanding television favorite that will unequivocally make a very welcomed addition to the world of Lego Dimensions.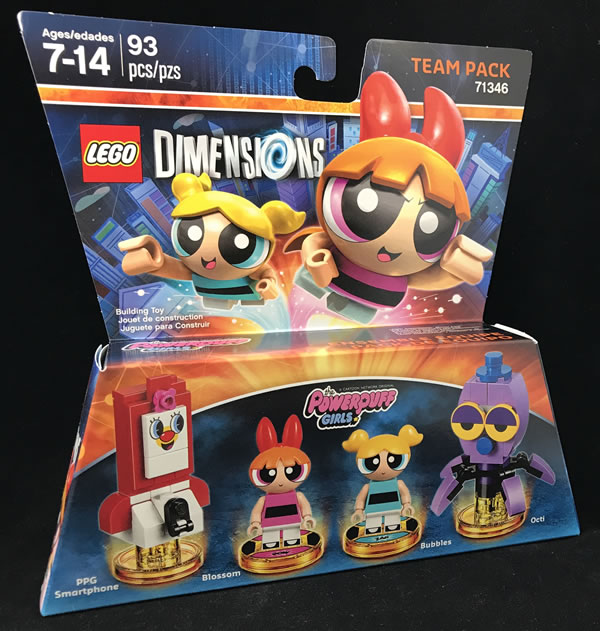 This comprehensive set includes Bubbles and Blossom as well as a couple side characters, "Octi," and the "rebuildable PPG Smartphone figure."
Of course, by purchasing this set you get access to the powerful Powderpuff Girl characters, but perhaps the most valuable addition to your game experience is the access you will be given to the Powderpuff Girls adventure world—a video game level that will be very familiar to fans of the show.
Powerpuff Girls Fun Pack 71343
If you are looking to fill out your Powerpuff Girls collection, you are in luck because Lego Dimensions is giving you the opportunity to complete your team in the form of the Powerpuff Girls Fun Pack.
The set includes the popular character "Buttercup," as well as the Mega Blast Bot. If you plan to invest in the team pack, this is definitely going to be a worthwhile addition to your collection that will allow you to enjoy the full experience of uniting Bubbles, Blossom, and Buttercup. If you're a fan of this show this set really is a must.
Beetlejuice 71349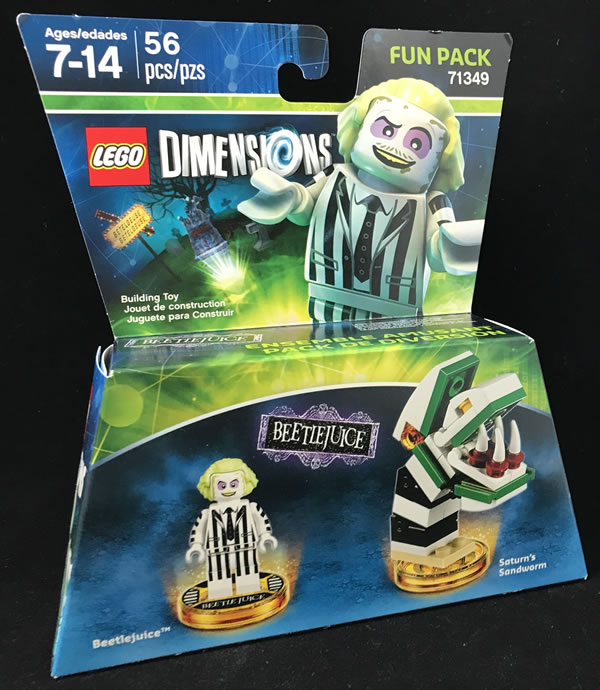 Beetlejuice is perhaps one of the most iconic film characters of all time, and now he is coming to the world of Lego Dimensions. Whereas in the film summoning Beetlejuice is as simple as saying his name three times, in the game you will need only to place his figure on the "portal" to make this iconic character appear.
In game, Beetlejuice uses powerful telekinetic powers such as "mind control," and "spike attack," to dominate enemies. He also has a transformation ability that he can use to turn his hands into powerful hammers.
The set also includes "the Saturn's Sandworm," a mini-figure equipped with its own array of powerful ghostly powers, and of course it also gives you access to the haunted world of Beetlejuice.
Exclusive Set of 71287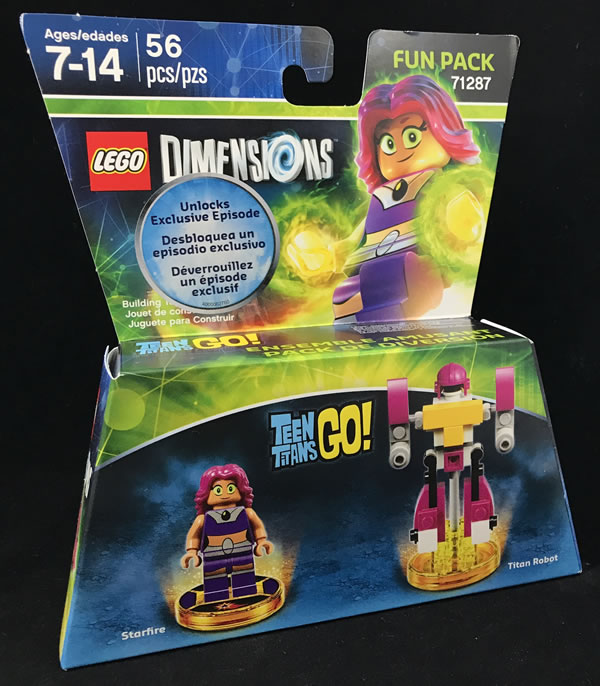 What's Next
If this truly is to be the final wave of Lego Dimensions expansion, the likely thought from fans of the game will be to wonder what comes next in terms of Legos videogame output.
To understand what Lego might do in their future, I think one only needs to look to their past. Lego has produced, and will continue to produce many video games that offer humorous interpretations of popular film titles.
For example, there have been many Star Wars Lego video games that correspond with their various television shows and films. One can only assume that Lego will continue to expand upon this aspect of their video game franchise.
On the other hand, Dimensions has also enjoyed tremendous popularity and financial success utilizing its unique playstyle. If indeed this truly is to be the end of the first game's expansion packs, you can bet that there will be a "Lego Dimensions 2," coming out in the near future.
Conclusion
When Legos meet video games you are in for a real treat. The above-listed sets all feature incredible characters from beloved franchise that will do well to enhance your video gaming experience.
If you are a fan of Teen Titans, Powderpuff Girls, or Beetlejuice your decision is a no brainer. Invest in these sets to enjoy a better Lego Dimensions experience than ever before.