The Lego Movie 2 Brickheadz sets
Everything is Awesome…The Lego Movie 2 Brickheadz sets are even more awesome!!!!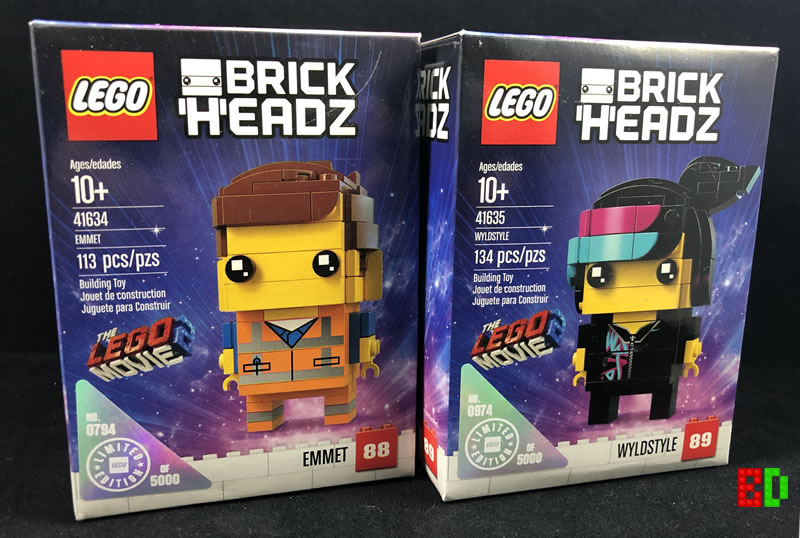 The Lego Movie from 2014 was a blockbuster and a major success. As with any successful Hollywood movie…next comes a sequel! On February 8th, The Lego Movie 2: The Second Part will be in theatre. Personally, I am looking forward to watch this movie on the big screen and hoping it will be as good as the first one.
Well, with the release of The Lego Movie 2, it is only logical for Lego to release Lego sets that tied into the movie. I will dive into the core sets on the next article as there are a whole bunch of sets to talk about.
Lego has been unusually quiet on any upcoming Brickheadz sets from the movie sequel. Until someone discovered four unannounced Brickheadz movie tied in sets from Lego's instruction database! Well that is the good news, so what is the bad news? If you think you will be able to walk into a Lego Store and buy these sets, well, not quite…as they will be exclusive and limited!!
4 BrickHeadz Figures for LEGO Movie 2
Below photos are all credited by lego.com and walmart.com
41634 – Emmet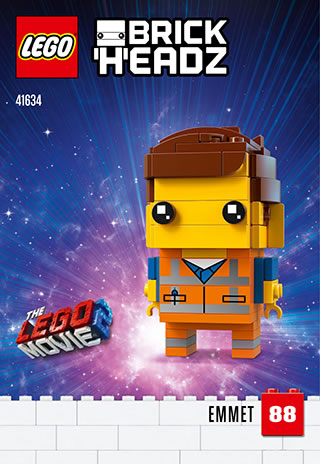 The protagonist and main man from the Lego Movie, now in Brickheadz form, will be a Walmart exclusive and limited to 5000 sets! As of this writing, it is sold out already!
41635 – Wyldstyle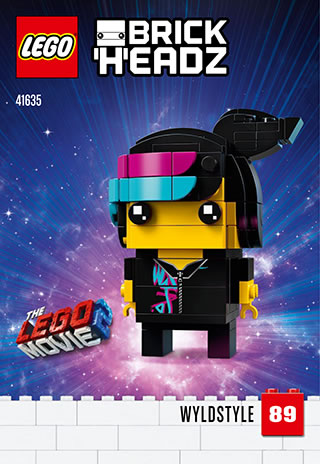 Emmet's sidekick and love interest from the first Lego movie, Wyldstyle is a Walmart exclusive, limited to 5000 sets…and is sold out as well. LL
See the Back of the box: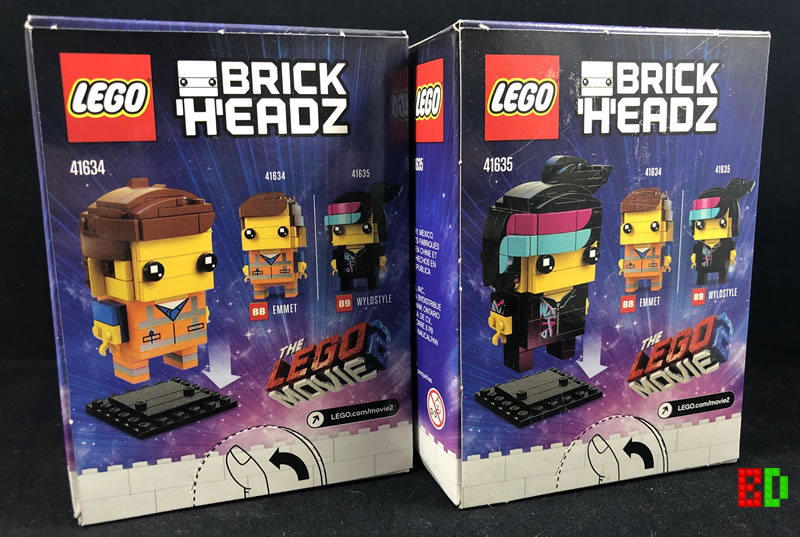 41636 – Benny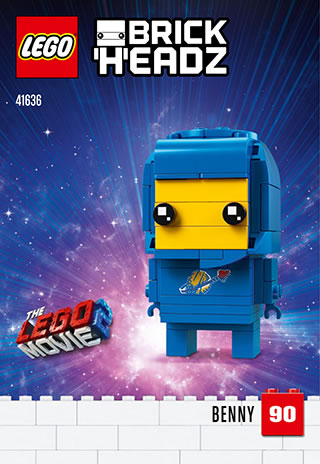 The adorable and spaceship loving space guy will also be an exclusive set, but to which company is anyone's guess. My speculation is that it will be a Barnes & Noble exclusive.
41637 – Sweet Mayhem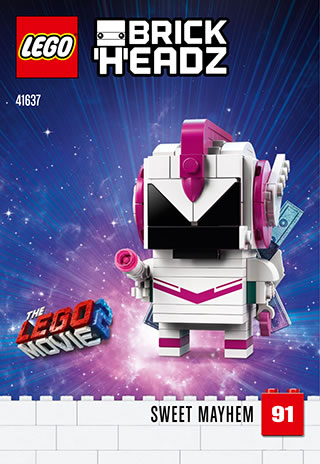 The antagonist from The Lego Movie 2 will be a Target exclusive (though unconfirmed). Since it has not been released yet, it is safe to believe, will be limited to 5000 sets just as well.