Lego Ninjago movie Destiny's Bounty 70618
The Lego Ninjago Destiny's Bounty set is expected for release in July/August 2017, just in time for the September 2017 cinematic release of the Lego Ninjago Movie.
The Destiny's Bounty is the incredible ship that the ninjas use as a traveling home base. This new ship has an awesome, sleek design, and comes with seven minifigures. It has Nya, Cole, Kai, Jay, Zane, Lloyd and Master Wu.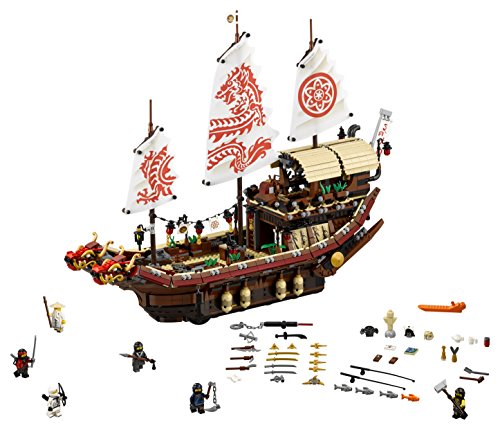 Kids can use the Destiny's Bounty as a place for the ninjas to go back after defeating Lord Garmadon and saving the world, or as somewhere for them to retreat to and regroup before going back to the battle.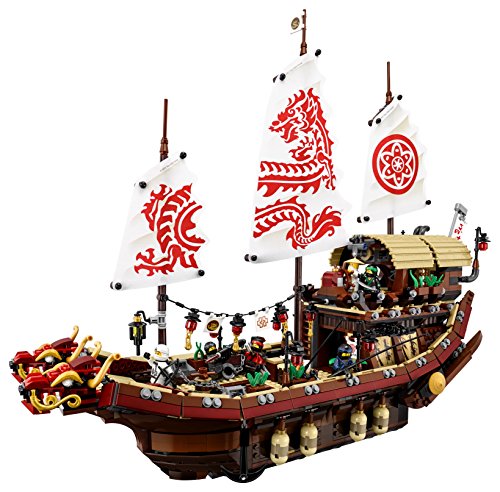 The Lego Ninjago Destiny's Bounty
is expected to be aimed at kids over nine. It will help to promote building and construction play, as well as encouraging creative imagination play and role playing. It will work in any existing Lego, and
Lego Ninjago Movie collection
. It will fit in really well with the new series of sets based on the Lego Ninjago Movie, and the bricks are all compatible with each other.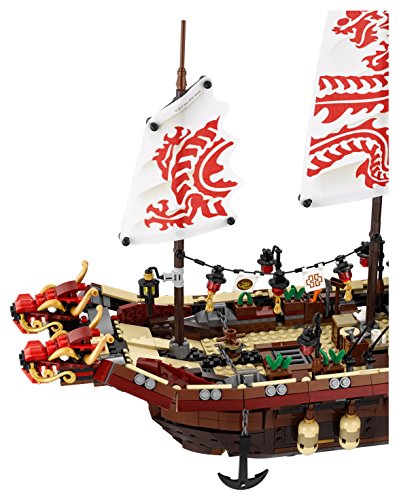 Check the Reviews and Price on Amazon