Lego Ninjago movie Fire Mech 70615
The Lego Ninjago Movie is to be released in cinemas in September 2017, and the Lego Ninjago Fire Mech set is based on the movie. This set is coming out in July/August 2017.
The Fire Mech is a fire engine in robot form, and is for Kai, Master of the Fire element. It is the ultimate fire weapon, with both arms shooting blasts of flame against the enemies. It comes with six minifigs, or minifigures – Kai, Zane, Lauren, Henry, Hammerhead and Jelly. Kai can use his Fire Mech to help the ninjas stop Lord Garmadon from his evil intentions. This Fire Mech has some improvements and redesigns for the new 2017 wave of Lego Ninjago sets and for the movie.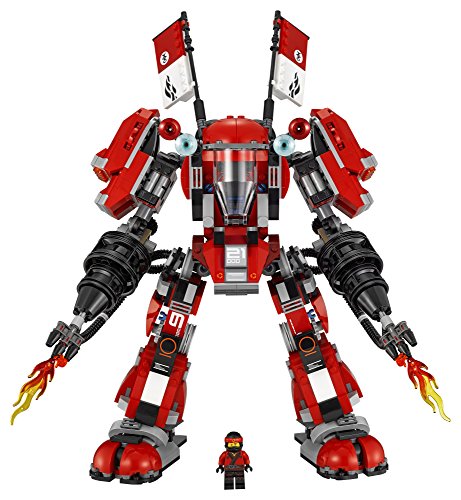 The Fire Mech set has a buildable and poseable robot, and encourages children in building and construction play. Lego also encourages children in creative, imagination and role playing. The Fire Mech set works really well with the new Movie sets, and any existing Lego Ninjago sets.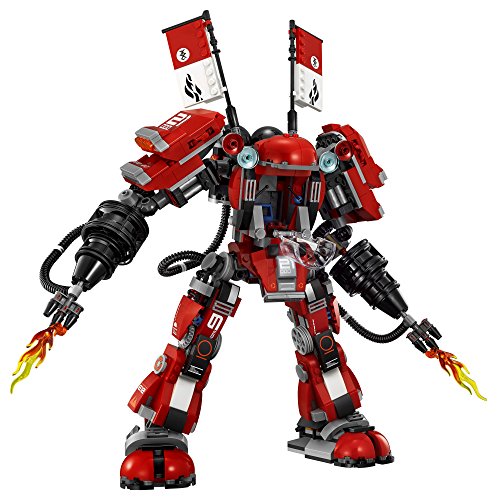 The bricks are compatible with other Lego bricks. It's aimed at children nine years old and over, and it may be complicated for younger children to build without help.