Lego Ninjago movie Green Ninja Mech Dragon 70612
Lloyd's Green Ninja Dragon set is based on the new Lego Ninjago Movie, which is scheduled for release in cinemas in September 2017. The Lego set is due to be released July/August 2017.
The Lloyd's Green Ninja Dragon set is one of the best designed Ninjago dragon sets
that has ever been released. It's at an incredible price point, and comes with four minifigs. Lloyd Garmadon, and his dad, Lord Garmadon, as well as Charlie and Sensei Wu are in this set. The green dragon is the third dragon Lloyd has used, but this one is his elemental dragon, and is very loyal. You can use it to help Lloyd and the other ninjas defeat Garmadon, or maybe Garmadon will get the better of them this time.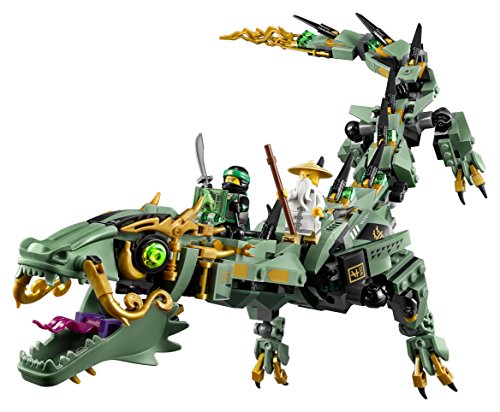 The Lloyd's Green Ninja Dragon Lego Ninjago set is aimed at children over eight years old. It will provide hours of building and construction fun, and then even more hours of creative play, and it really encourages role playing.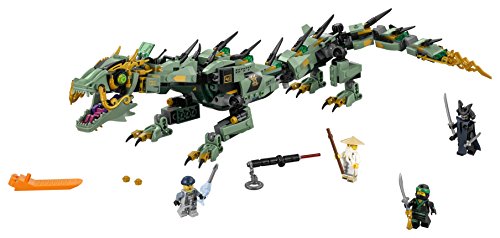 Children can really use their imaginations with Lego, and for Ninjago fans, this set will be a wonderful addition to their Ninjago Movie collections. It would look fantastic with any Lego collection.