LEGO Ninjago Movie Master Falls Set 70608
Just in time for the debut of the new Lego Ninjago movie, the Master Falls set is about to hit stores and is guaranteed to spark your child's imagination and creativity. From the realistic bridge and backdrop to minifigures of beloved Master Wu, kids will get lost in the magic and wonder of this mystical world. See what makes this set a must-have with our review of the Lego Ninjago Master Falls Building Kit.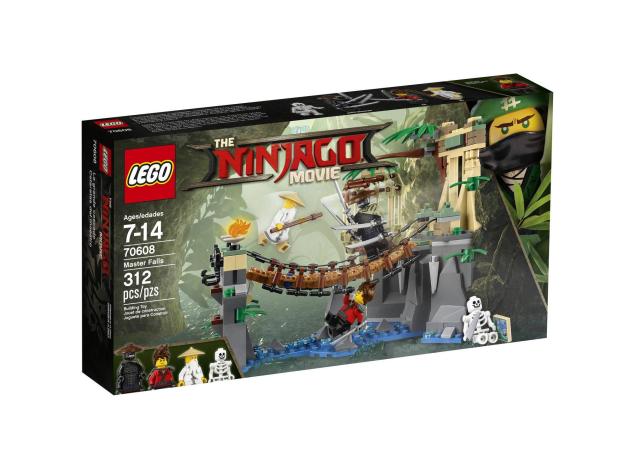 Lego Ninjago Master Falls Building Kit (70608)
The Master Falls set is a thing of beauty, filled with hidden objects and traps that make this kit action-packed and tons of fun. Perfect for boys and girls, your children can bring their favorite scenes to life or create new ones. And the best part is they don't need to see the movie to appreciate all this playset has to offer!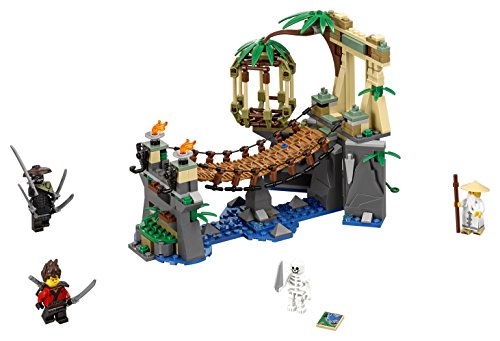 LEGO Ninjago Master Falls 70608 Building Kit (312 Piece)
The main feature of this kit is the Master Falls Bridge
, which has so much to offer it's hard to know where to begin. Of course, before kids can play with it they have to put it together, which is great for their fine motor skills and will teach them to focus and be patient. The set has a true jungle feel, with fire-like lanterns over the arch and tropical leaves surrounding the bridge.
And once it's built kids can explore every last nook and cranny; but they must stay alert, because evil Lord Garmadon could be lurking nearby. The Bridge has a realistic feel and sway to it, with water below it, perfect for staging epic battles; just make sure Kai and Master Wu don't topple over as they force Garmadon to the cage at the other end of the bridge.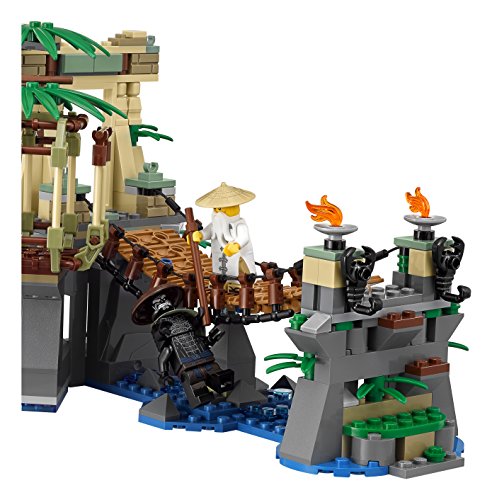 Garmadon is looking for the hidden map, which is buried in the skeleton, but Wu will make sure he never finds it. With the help of Kai and his 2 katana's, they will maneuver Garmadon and trap him once and for all. But Garmadon is well armed, with 4 swords and 4 arms to wield them. This figure is new for 2017 and will be hard to defeat. But kids will sure have a good time trying!
Play Scenario
All is quiet in the jungle of Ninjago in LEGO Ninjago Movie , making it the perfect time for Lord Garmadon to find the hidden map. As he starts to make his way across the bridge he spots someone at the other end: Master Wu, brandishing his staff and ready to stop him. Wu is all that stands between Garmadon and victory, so he begins to swing his swords and advance.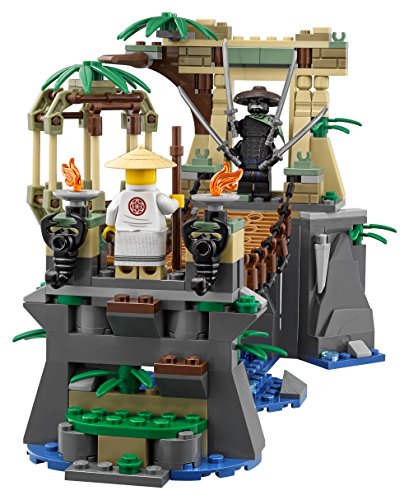 Too bad Garmadon doesn't see Kai hiding under the bridge, ready to pounce… Will Kai and Wu defeat Garmadon? Or will the city fall? Find out when you buy the new Lego Ninjago Master Falls Building Kit!
As you can see, this set has everything a kid could want and more. Filled with tons of realistic parts and characters that are fun, children will get lost in this magical world. And you will get lost watching them discover this latest and greatest set!