LEGO Ninjago Movie Spinjitzu Training Set 70606
The Spinjitzu Training set is from the upcoming Lego Ninjago movie, and is set to be released around July/August of 2017, right before the movie hits theaters in September. Fun and full of interactive pieces, it is a great set for starting a new collection of Lego Ninjago and for kids who are new to the Ninjago world.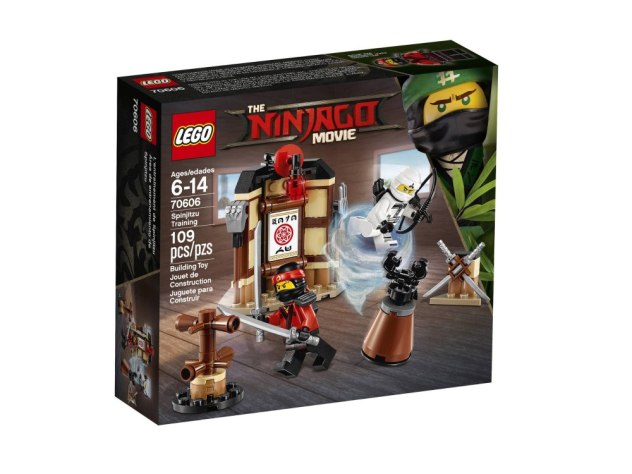 The Ninjas are going to need somewhere to train and mediate, or even just to hang out, and the Spinjitzu Training set is the place to do it. Training and practice is very important for the Ninjas who are preparing to go up against Garmadon and stop his evil plans. And after they train, they will need to meditate and refuel if they hope to win.
This set comes with two minifigures, or minifigs, Kai, and Zane and is aimed at children eight years and over. It will capture their imaginations, and give them hours of play and enjoyment. And while it will fit in well with any Lego collection, with the 2017 wave of Lego Ninjago sets hitting stores kids will be able to play out the whole movie, and let their imaginations decide what happens.