Lego Bounty Hunter Speeder Battle Pack 75167 Review: Vroom! Vroom!
Lego Star Wars: The Freemaker Adventures Season Two will air during the summer of 2017 and with the new season comes new Lego sets, like the Bounty Hunter Speeder Bike Battle Pack 75167.  This set is easy to build, even for young kids and has lots of moving parts, encouraging creative play based on the show or their own scenarios.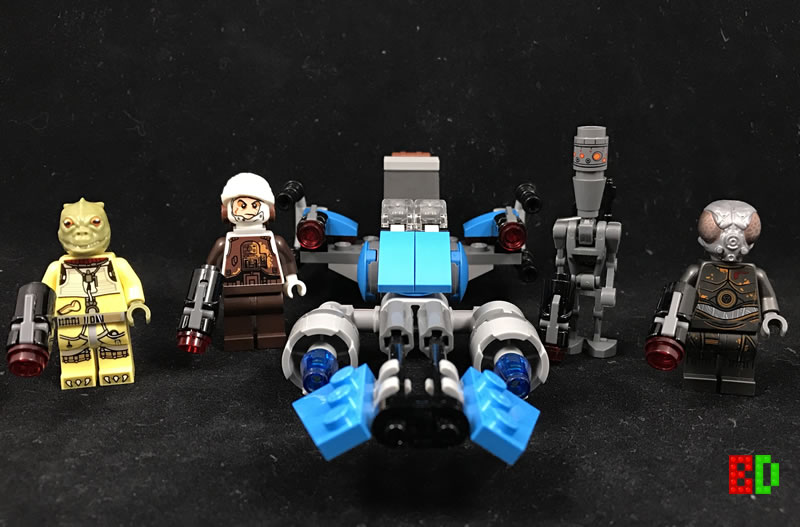 This set features the speeder bike and four bounty hunters; all of them are chasing the Freemaker siblings and trying to stop them from getting the Kyber Saber.
The Speeder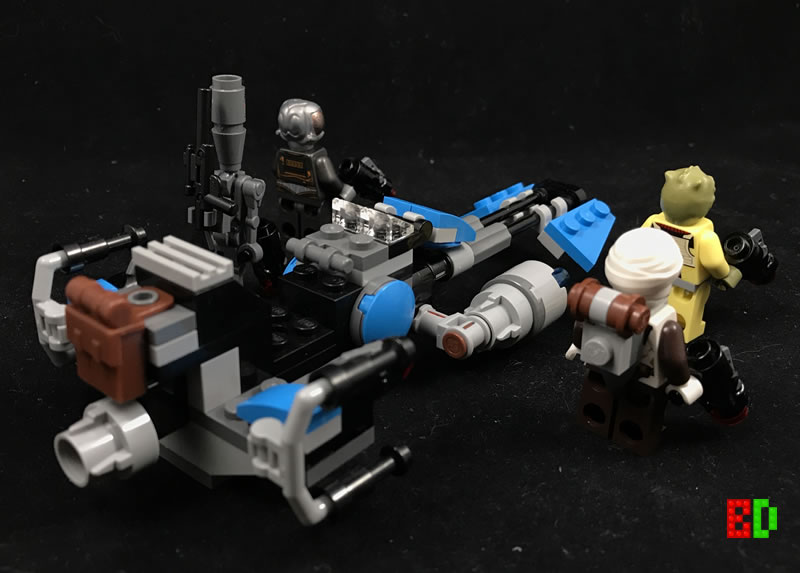 The first look at the speeder comes from a trailer for the new season of Lego Star Wars: The Freemaker Adventures Season Two and it's impressive. Mostly gray and black, it has some splashes of color from the light blue bricks and makes for a dark, imposing machine. The speeder has adjustable panels that will help it turn corners at great speeds and there are loads of weapons for the bounty hunters to use against the Freemakers. It has two stud shooters and four laser cannons, which can be moved to shoot forwards or backward. Kids will get a real kick out of that! Some elements of the speeder are like Lego Technic, which makes it easy to build and fantastic to play with!
The Bounty Hunters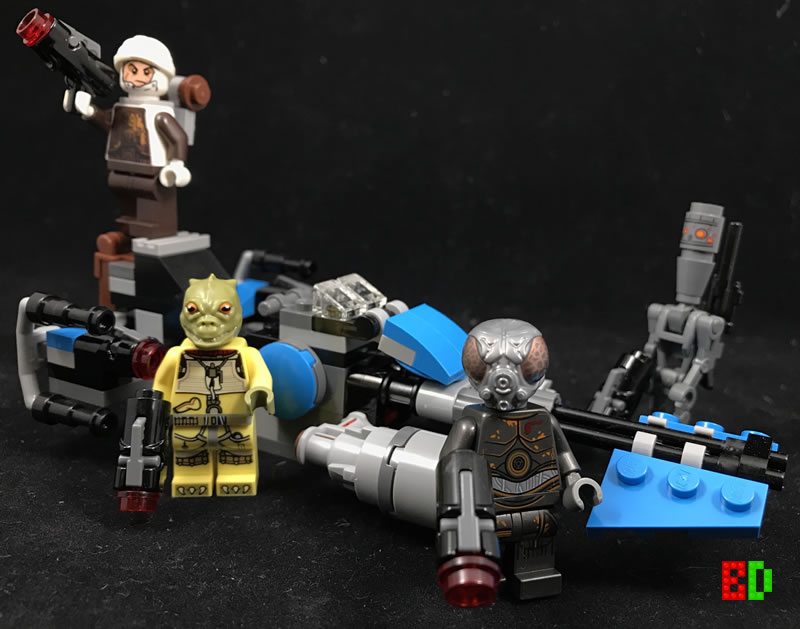 The bounty hunter mini figures are one of the best things
about this set. Three of them are exclusive, so without this set, you won't be able to get them anywhere else. Dengar is the only non-exclusive mini figure, last seen in a 2016 lego set release; as he was already very detailed, there wasn't much to do to improve him. He has a white head wrap, and his torso has lots of printed details. His headpiece has facial scars, keeping his mini figure true to character.
Bossk has been in other sets too, but this Bossk is an updated version and can only be found in this set. He has olive green skin and a yellow flight suit with lots of intricate details. One of the updates is that he now has printed claws on his feet, which look incredible. IG-88 is also updated, and now has much more printing on his body. He also has a blaster rifle which can be fitted to his back when he isn't using it.
4-LOM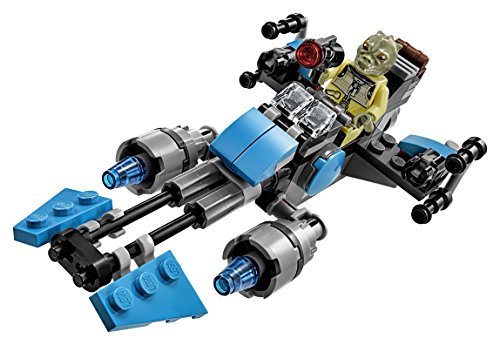 4-LOM has never been in mini figure form ever before. In Star Wars: The Empire Strikes Back, Darth Vader sends six bounty hunters after the Millennium Falcon – Boba Fett, Dengar, Zuckuss, Bossk, IG-88 and 4-LOM. Only 4-LOM and Zuckuss have not been in Lego sets before, and it was worth the wait. There are lots of printed details, including exposed cables, and some rust, but the headpiece is what really makes him stand out. His head is shaped and stays true to the character, and he even has a photoreceptor eye.
Creative Play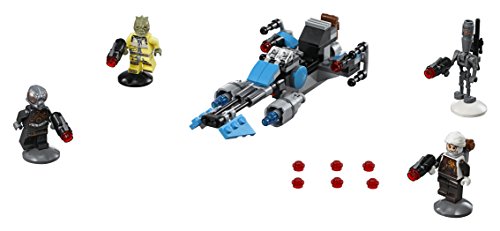 Lego actively encourages both building and construction play, as well as creative play. Once built, there's hours of story play for each set. For Example:
IG-88 got on the speeder and prepared to go and find the rest of the bounty hunters. He thought he was successful in his mission, and needed to see if they had been as well. He found 4-Lom, Dengar, and Bossk sitting down, resting and he shut off the speeder. As he approached them, he heard noises. The other three got up quickly. An attack is imminent. Dengar ran towards the speeder, wanting to use the cannon blasters to attack. Will he get to it in time, or is this the end for the four?
The Lego Bounty Hunter Speeder Battle Pack 75167 set has great play value, but because of 4-LOM's first appearance, it is also highly collectible. This is an absolute must have set for any Star Wars, and Lego Star Wars fan.