Lego Star Wars Scout Trooper with Speed Bike Set (75532): Relive All the Action
If you are already familiar with the Lego line of buildable Star Wars figures, then you know enough to be excited when you hear the phrase "Scout Trooper with Speed Bike." That's right, I said speed bike.
LEGO Scout Trooper with Speed Bike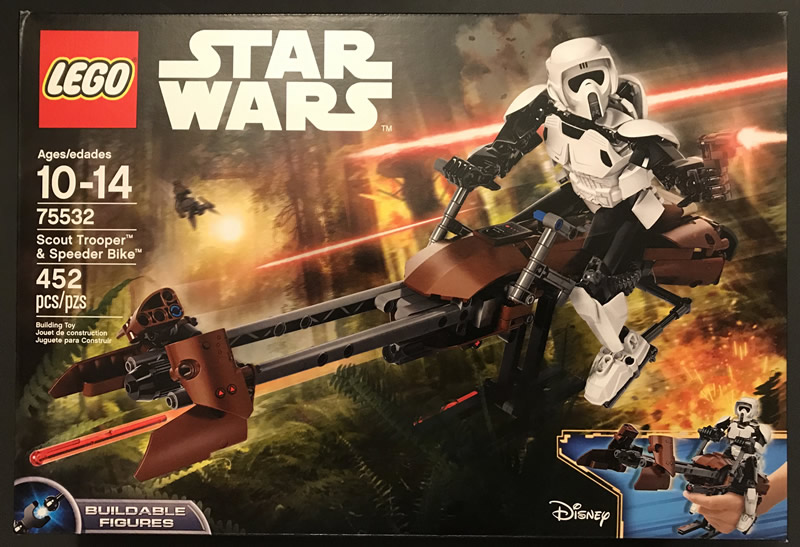 For those not familiar, Lego's buildable figure line is a delightful twist on a classic toy. Fans of Lego know that much of the fun is in the building and with the new, you still have the opportunity to indulge in that past time. You can count on the same old experience of opening a box full of scraps and creating something incredible out of them. The fun just doesn't stop there anymore.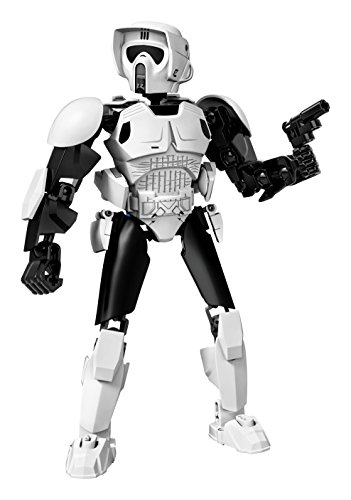 While a finished Lego product used to mostly be good for display, these new action figures double as an awesome toy that will rival even the choicest pieces in your kid's toy box. Oh, but it will still look incredible on your shelf if you're a collector.
In my opinion, the scout trooper has always been one of the coolest looking characters to come out of the original trilogy. They had me with their unique helmet design alone, but my guess is that most people were transfixed by their mode of transportation.
If you grew up obsessed with Star Wars like me, I'm sure that you will never forget the classic titular scenes of action that occur on the forest moon of Endor just before Luke has his final, fateful showdown with his father.  As members of the audience, we all, of course, new that Vader drawing his crimson blade one last time was an inevitability, but it did not stop these awesome sci-fi combat motorcycles from stealing the scene.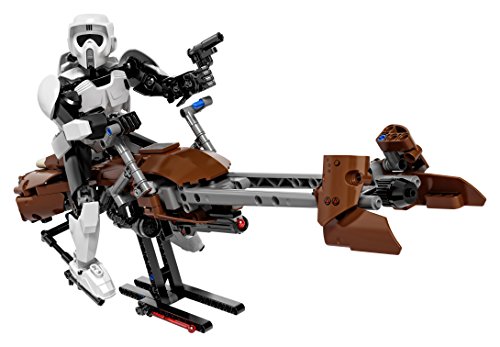 With this incredible new Scout Trouper and Speed Bike set, Lego offers you the opportunity to reenact those scenes like never before from the comfort of your living room. I think what I like most about this piece is the opportunity it gives my daughter and me to bond over our mutual love for the toys and the movie. The dream used to be becoming the scout trooper, zipping around on his speeder. Since things did not quite pan out that way, the new dream is to experience Star Wars with my daughter in a way that is interactive, and mutually enjoyable.
To be honest, this is the sort of product I wish I had when I was a child, but now that it is here, I might not let age stop me from having some fun with it. My daughter may have to wait in line if she wants a chance to play with this awesome piece. Whether you are a die-hard fan of Star Wars, a collector, a Lego enthusiast, or just someone who is able to appreciate a high-quality toy, this Lego set is for you. These bad boys won't come cheap, but for the hours of fun they are sure to offer, I would say it's well worth the price. The force is most certainly with the Lego set.