Best LEGO Friends Sets (2020): Build Your Own World and Dream
LEGO toy collections are known as the best presents to give because children, especially little girls, love playing and learning with them! So, if you are looking for the best LEGO toy gift to give your daughter, niece, granddaughter or goddaughter, one of these LEGO Friends toy collection might be the best choice for you.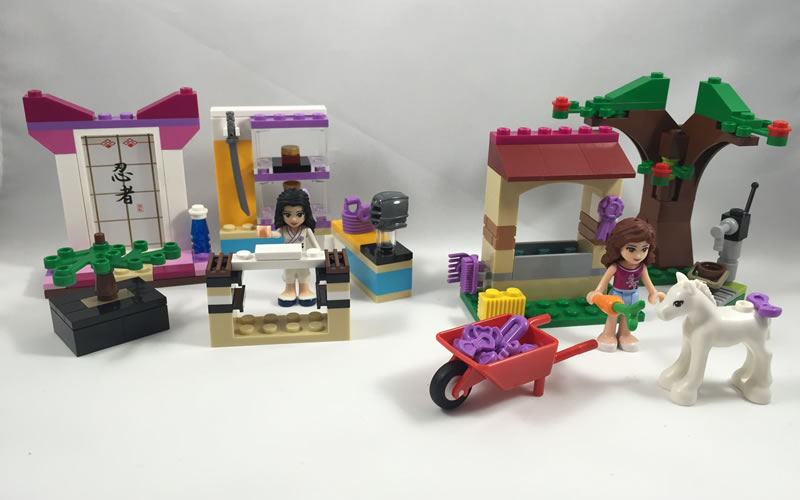 Introduced in 2012, LEGO Friends continues to fulfill every girl's dreams by letting them play and interact with the five main character dolls: Andrea, Emma, Mia, Olivia and Stephanie.
These girls live in the fictional hometown of Heartlake City, and each has a different personality and hobby. Andrea loves music, Emma loves fashion, Mia loves animals, Olivia loves nature while Stephanie loves to be a leader.
Now's the best time to grab some LEGO Friends toy collection today, as it is on sale!
Here are some best selling toy sets of the LEGO Friends Collection.
Top Rated Friends LEGO Sets – Which one is the Best?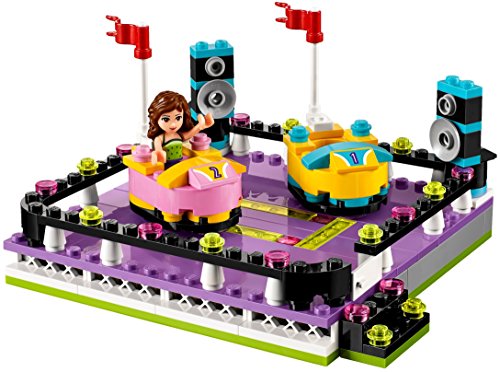 Bring Heartlake City's amusement park to life with this cool set that is sure to have kids of all ages giggling and having a good time. Fully interactive, kids can put Olivia and the other figures in the bumper cars, on the Around the World ride, or walk them up to the control stand to run the place.
The Around the World ride has a crank and can go all the way around and the bumper cars move, so you can really bump your friends. The set comes with Olivia and works great with our next set.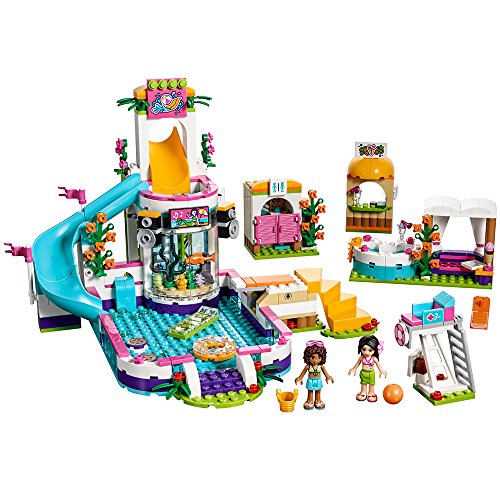 Summer is almost here, which means it's time for Andrea and the girls to don their swimsuits and cool off with a dip in this awesome pool. There's a diving board for Martina to jump off of, a wading pool for everyone to splash around in and a super slide for the girls to race down. There's even a a swim-up bar for the girls to sit and enjoy a snack while watching the TV!
This set is a blast to build and includes fun features like a working shower, rubber ring, air mattress, and more. Also comes with Andrea and Martina.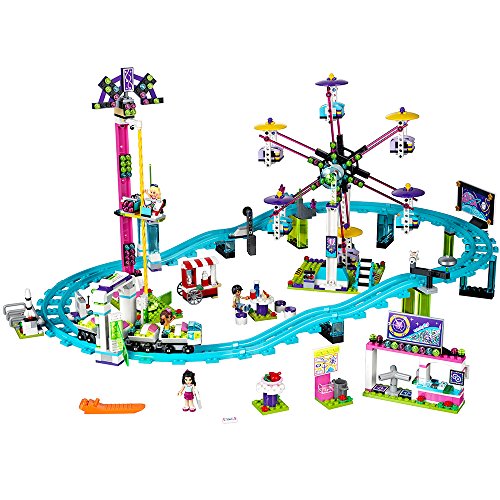 What is cooler than building an entire amusement park? Nothing! Go on an adventure with Naya, Matthew and the others as they explore the park and ride the rides. Spin Emma around on the Ferris Wheel, watch Naya and Andrea ride the roller coaster (which lights up) and go with Matthew and Emma as they dare to try the drop tower.
The roller coaster moves along the track, the Ferris Wheel spins and the drop tower goes up and down for realistic play boys and girls will love. Comes with all 4 figures.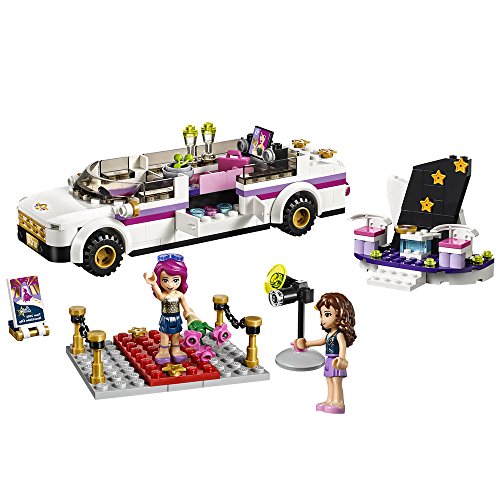 Belt out your favorite tunes and drive around like a rock star with Livi and Olivia with this Lego Friends Pop Star Limo Set. Pull up right to the stage in the stylish limo, which has a flat screen TV, drinks station, and working doors. And once they arrive, Olivia and Livi can walk the red carpet, then jump on stage to sing their hearts out.
The stage and backdrop will spark the imagination of girls and boys and this set can be used with other Lego Friend kits.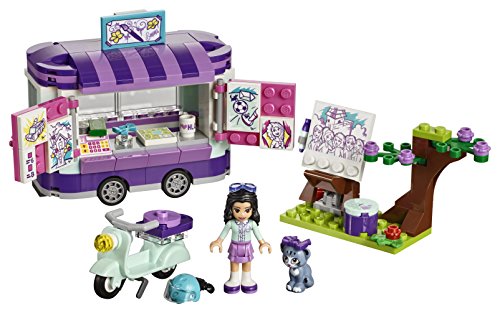 Create beautiful works of art when you and your kids build Emma's Art Stand. Perfect for bringing a kid's imagination to life and sparking their creativity, they can showcase their art in the mobile trailer or have Emma jump on the scooter to go and find some customers.
The trailer opens to display the art in3 different ways and there is a cat bed for Chico as well as a stand to showcase some of the art and a separate are for painting, complete with an easel.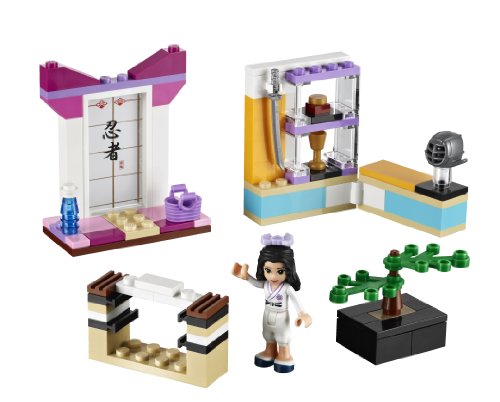 Step inside the dojo and learn Karate with Emma
! Emma is the fashion girl of the group, but don't let this little fashionista fool you, as she packs a serious punch – literally! One of Emma's favorite hobbies is karate, but you can help her learn some more
cool moves
and pick up some yourself along the way!
This LEGO Friends Emma Karate Class collection features a chopping block, trophy display case, bonsai tree and a precious Emma mini-doll. Its accessories also include trophies, handbag, water bottle, sword and a kendo mask.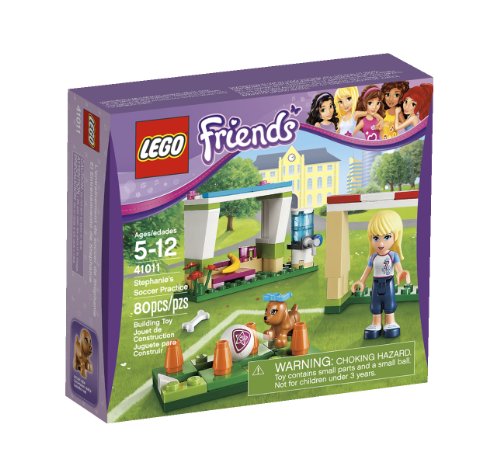 Let's practice playing soccer with Stephanie and her adorable dog, Scarlett! Stephanie is the leader of the group, and is very lovable, sociableand of course, athletic! One of her hobbies includes soccer. So help her get better at playing soccer with some drills and practice kicking the ball! Also, don't forget to pet Scarlett!
This LEGO Friends Stephanie Soccer Practice features a soccer ball launcher, ball, goal, cup, banana and cone obstacle course.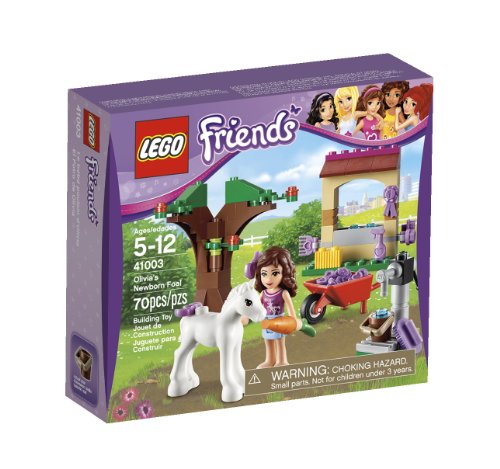 LEGO Friends just got a new family member: Olivia's newborn baby foal! Help Olivia feed and raise the foal. Have fun with Olivia, the environmentalist! Also, do not forget to play with the foal!
This fun LEGO Friends Olivia Newborn Foal Collection features a tree, water pump, shelter, wheelbarrow and of course, a lovable foal. Its accessories also include an Olivia mini doll, flowers, hay and a bucket.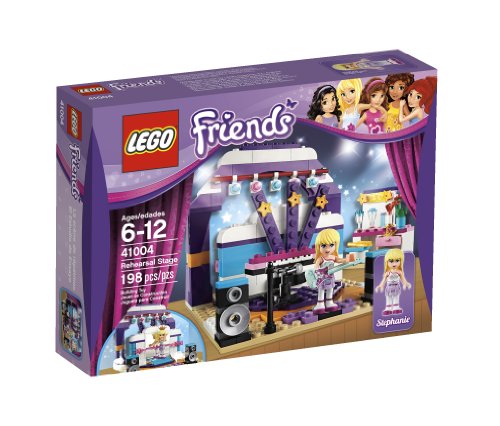 Time to rock out
! Check out Stephanie at the rehearsal stage and help her practice her routine for the upcoming show! Give her a heads up in her ballet, dancing and singing activities! With the amazing talents Stephanie has, is there anything she can't do?! Anyway, jam with Stephanie and while you're at it, try to
invite the gang for the singing session
!
This LEGO Friends Rehearsal Stage Collections features a ballet space, rotating stage, keyboard as well as spotlights. Its accessories include a guitar, microphone, crown, brush, flower vase, and a perfume bottle. Also, in this LEGO Friends collection, you'll get Stephanie's mini-doll figure.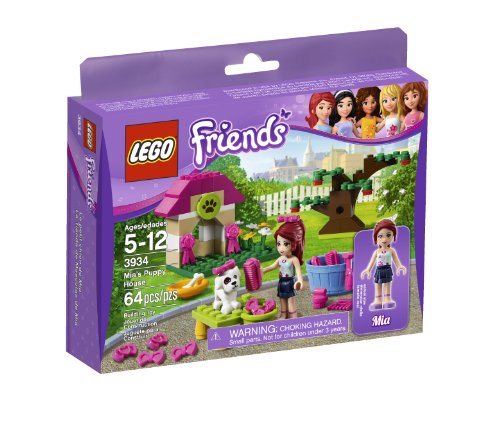 Check out Mia's puppy house and don't forget to check her cute and adorable puppy out! As you can see, Mia is the animal lover in the group. She has a lot of love for our pets, especially to our furry friend! So, drop by Mia's puppy house and help her raise this cutie pup. It just might want to try to play fetch!
This LEGO Friends Mia's Puppy House collection features a puppy house, grooming table, tub, apple tree and mini-doll figures of Mia and her puppy, Charlie. Its accessories include a bone, soap, brushes, bows and a plate.
Step into Mia's Bedroom for more fun! Try out Mia's drum setand rock out to some cool jams! Also, don't forget to remind Mia to write about your awesome time together in her diary! You can even invite for the whole gang!
This LEGO Friends Mia's Bedroom Collection features a drum set, bed and a table. Its accessories include a lamp, radio, basket, vase and a diary.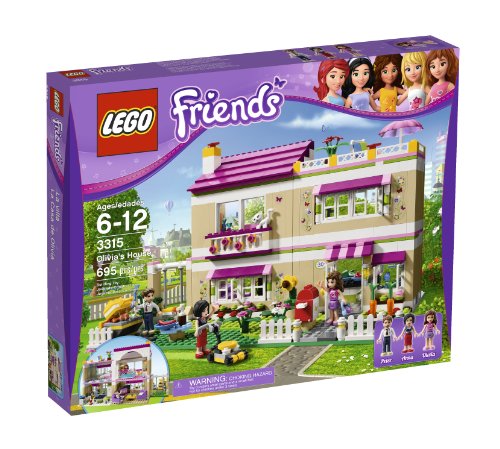 Step inside the house of Olivia! Meet and hang out with her parents, Anna and Peter. Also, get to live with Olivia and her family, and help them out with their daily activities. Do the chores, and anything under the sun with the family in Olivia's house!
This fun and encouraging LEGO Friends Olivia's House collection features the mini-doll figures of Olivia, Anna, Petter and the family's cat Kitty. It also includes furniture, rooms, TV, refrigerator and a rooftop patio. This LEGO collection's accessories are hairbrush, kitchen utensils, carrots, apple, and chicken drumstick.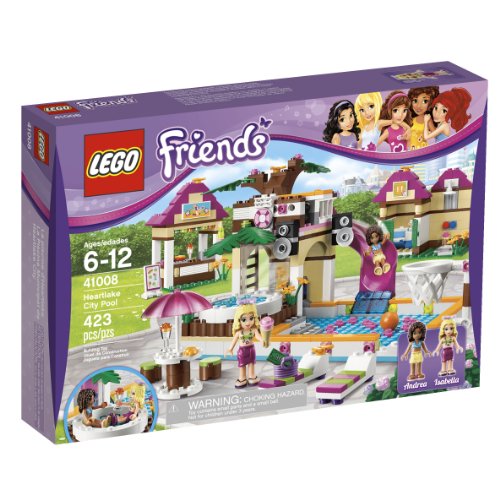 There's no  better place to spend a hot summer day than in the pool! So, join Andrea and Isabella in a fun-filled and wet time in the pool! Grab your swimsuit and have some fun under the sun while sipping on an ice cold lemonade! Get ready for a cannonball!
This enjoyable LEGO Friends Heartlake City Pool Collection features the mini-doll figures of Andrea and Isabella. Also, its accessories include a water slide, poll, waterfall, toilet, hot tub and a changing room.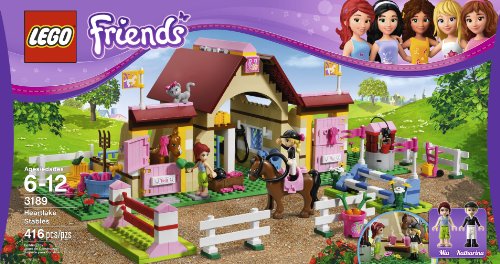 While in Heartlake City, try dropping by the stables and take some time to ride on a beautiful stallion! Join Mia and Katrina in this gallop-filled fun day! Maybe Olivia will take her foal friend too. The more friends we gather in the stables, the merrier we become!
This LEGO Friends HeartlakeStables Collection features 2 horse stables in a barn, well, and a hand trolley. Its accessories include a book, carrots, riding helmets, saddles, bridles and prize ribbons.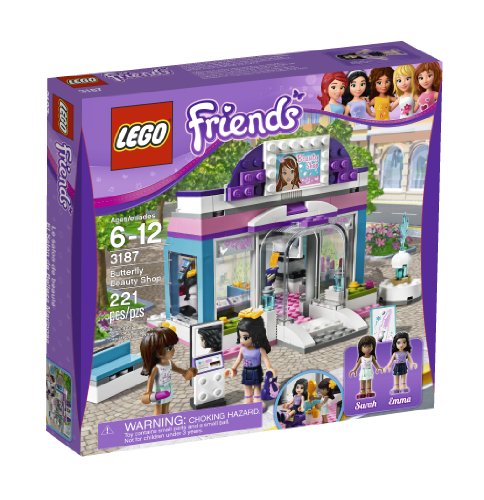 You gotta be in style here in the Heartlake City! Get a makeover with Sarah and Emma before you meet up with the rest of the gang for a full day of fun! You can even give them a makeover as well! Get the lipsticks ready for a fun, makeover time!
This LEGO Friends Butterfly Beauty Shop Collection includes the mini-doll figures of Emma and Sarah. Its accessories include a salon furniture, lipsticks, hair products, sunglasses, mirror and money bill.
This is the best time to give the LEGO Friends collection to your dear ones, as it is available in new and different sets. It is now available in soccer game, karate and other sets. Also, girls will surely enjoy playing LEGO Friends mini-dolls with its LEGO system bricks feature. This means all pieces of blocks from each set purchased are compatible with one another.
Summary
So, what are you waiting for? Make your kids, nieces, granddaughters or goddaughters happy by giving them a LEGO Friends series set. Help her collect all the sets and put the LEGO world in her hands. It is definitely a good gift to give on any season or occasion.
Summary
This LEGO Friends Collection is a dainty gift you can give your daughter or niece in any season! It features different sets about fun activities and all things girly. Also, your little girl gets to play with her mini-doll friends – Andrea, Emma, Mia, Olivia and Stephanie. So, give her this LEGO Friends Collection today, especially now that it's on sale.