LEGO Friends Heartlake Supermarket 41118 Review: Sparking the Imaginations of Girls Everywhere
There is a new Lego Friends set out, the Lego Heartlake Supermarket, and as a mom of 2 young girls I couldn't be more excited. For those of you who may not know, Lego has a Friends line of sets featuring a group of girls who live in the city of Heartlake.
There are several sets, so you can set up a whole town and they are completely interactive, letting kids build and explore for hours. Ideal for young girls and pre-teens, these sets encourage creativity and foster confidence, something I wish more girl-oriented toys did.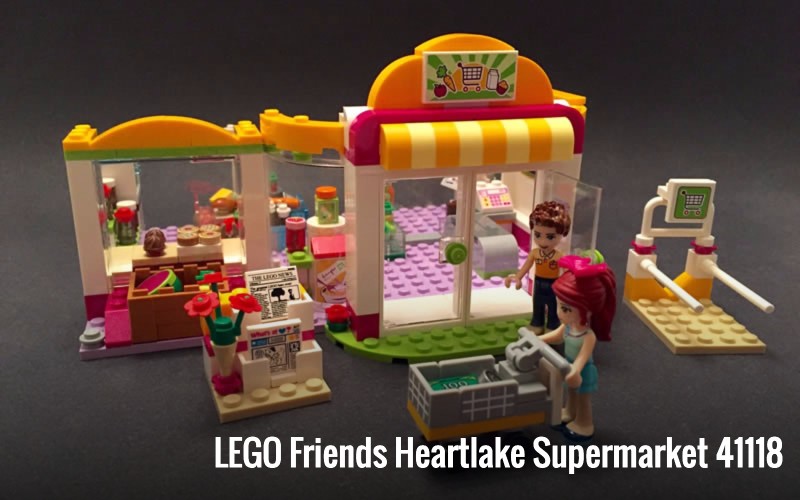 To show you why I'm crazy about these sets (and why you will be too), I put together this Lego Friends Heartlake Supermarket review. I'll walk you through the new set, and explain all about the characters and other sets that make up this land of girl power.
Lego Friends Sets: A Nice Change of Pace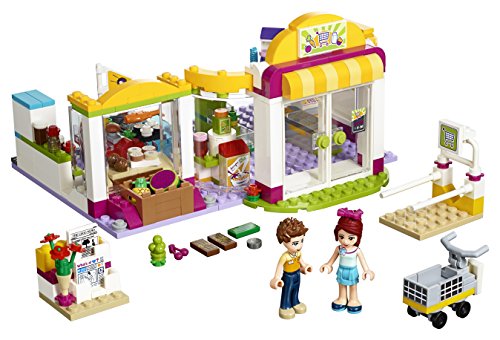 As a mom of 2 young girls (ages 7 & 10) I am often frustrated by the limited number of toys there are for girls. Sorry, but a mom can only buy so many Barbies (and kids can only play with so many of them). That's why I love the Lego Friends sets, which are so much more than just dolls.
There are a variety of sets, from an adventure camp to a café and skate park, all of which have to be built. Each set has working pieces and can be combined or played with separately. I like that girls can explore and build what they play with, tasks usually marketed to young boys.
My 10-year old will disappear for hours at a time in her room to play with these sets (a nice bonus for me) and she has yet to be bored with any of them.
These sets revolve around 5 mini-doll girl characters
: Mia, Olivia, Emma, Andrea and Stephanie. The girls have distance personalities, and DO things beyond shopping for close. For instance, Olivia is into environmental issues and Stephanie is a soccer buff and leader. They show girls that anything is possible, and as a mom that is the ultimate gift I can give my girls.
Lego Friends Heartlake Supermarket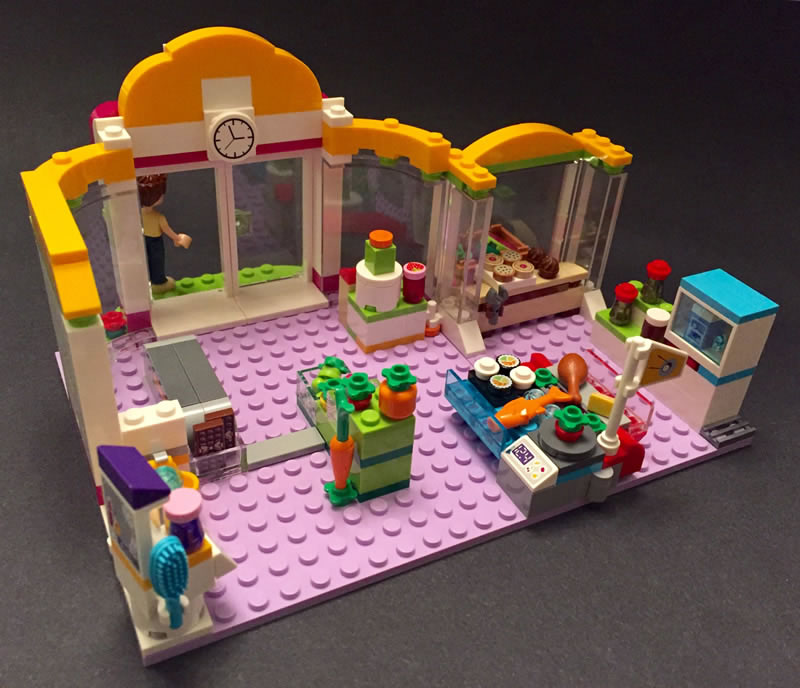 The new Heartlake Supermarket set is packed with pieces that will compliment any existing Friends set or can be used as a stand-alone toy. The main set has a 1-story Supermarket that has various sections, a trolley park and a shopping cart.
The inside has a fruit display, breakfast aisle, meat counter, bakery stand, beauty counter, checkout aisle and more, so girls can get a true sense of what a supermarket looks like. The checkout is an exact replica of what you see in stores and the aisles are packed with various foods.
Speaking of foods, there are tons of accessories that come with this set, including: breakfast cereal boxes, fish, eggs, milk, bottles, chocolate bars, juice, lipstick, combs, flowers and even sushi, making it current and fun.
The doors of the supermarket open for realistic play and the shopping cart moves, so the dolls can push the cart around the market as they "shop" for groceries. Girls can make lists if items they need and go looking for them.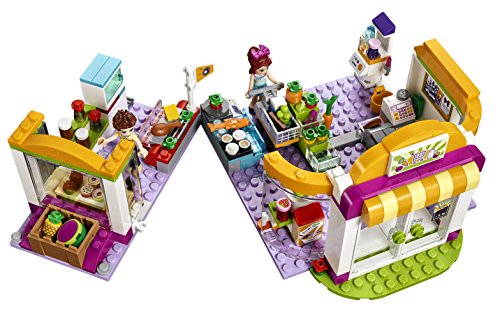 My youngest gets a kick out of this and it makes her feel like she's really shopping! She loads up the cart with cheese and pies, and pushes it up and down the aisles. After she's done she has her doll hop on the trolley and heads over to the connecting park, just like many moms do in real life. It's a good set as part of the LEGO friends Collection.
And while all of this is great for young girls, what's really great is the affordable price for parents. Which means buy the supermarket and a few others, for your girls or any little girl on your gift list.
I hope my Lego Friends Heartlake Supermarket review helped you to see just how great this toy is for young girls everywhere. It sparks imagination, promotes dexterity and pushes girls to think outside the box. A conventional toy with unconventional features, it provides a realistic style of play girls love.
Parents love the price and versatility, and girls love how fun the set is and how cool the dolls are, which makes buying one a win-win situation for everyone.